Effective Sept. 6, 2019
Hurricane Dorian is now a Category 1 hurricane and is expected to move northeast through the Atlantic Ocean and towards Nova Scotia, Prince Edward Island and New Brunswick on Saturday. Forecasters predict it will then move northeast as a tropical storm to Newfoundland Sunday.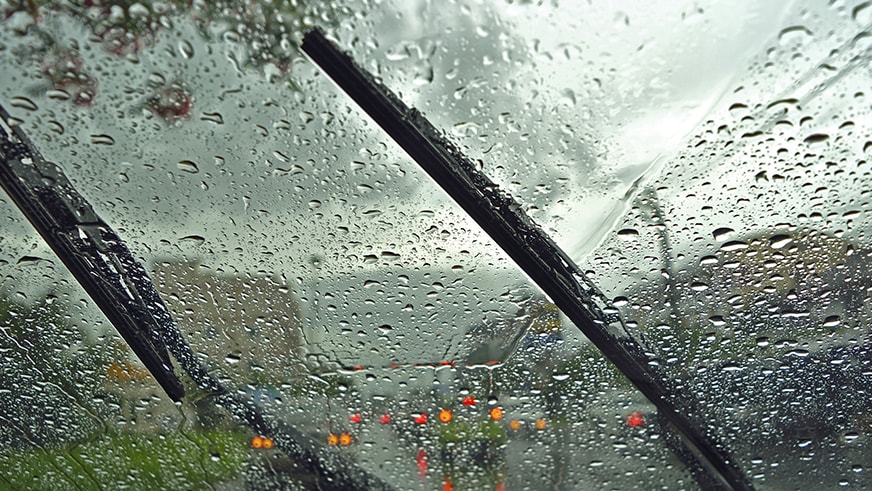 Visit accuweather.com for the latest storm tracking.
Element is monitoring the situation carefully. Our Contact Centers remain ready and available to assist fleet drivers as needed. We are in the process of identifying drivers in the affected area and have sent them the tips below where we have contact information. We encourage you to update your drivers as well, as needed.
To view your vehicle assets in the region in real-time, use Geospatial Dashboard in Xcelerate. The 2D/3D map interface lets you identify assets which may be in the path of the storm based on the garaged address. From the map, you can drill into specific regions, states or cities. To get there, login to Xcelerate, go to the Analysis menu, then > Dashboards & KPIs > Geospatial Dashboard.
Element's Response
If your drivers are impacted by Hurricane Dorian, we are here to help:
Fuel Finder Map: Your drivers can use the Xcelerate Fuel Finder to find open gas stations once it's safe to drive. Fuel location detail will provide information about the last time an update from the location was received, and those with updates over 24 hours old are likely not viable options.
Remember to check your authorization controls to ensure they are high enough in case your drivers need fuel multiple times in one day. If you need to adjust authorization controls to accommodate higher than normal purchase activity, please contact us.
Prioritizing impacted drivers: Call centers for Customer Care, Managed Maintenance and Accident Management will prioritize calls from area codes impacted by the storm to ensure prompt service for those impacted. Our team is preparing for a potential influx of calls from this area.
Updates from suppliers: Due to storm-related issues, you should expect supplier delays or closure of dealerships, fuel, maintenance, accident repair suppliers as well as auction facilities sales and pickups.
A reminder to Element Telematics customers: You can use your Monitor platform for real time location information of vehicles in impacted areas.
Title & Registration: If you have a pending Title and/or Registration transaction, please note that these state offices in Florida, Georgia, North Carolina and South Carolina may be closed in preparation for the hurricane and will cause delayed processing of those transactions. Element is monitoring other state DMV closures and delays and will provide updates.
Rental Cars: Work with Element representatives on replacement vehicle requests. We have rental car representatives in our offices who are prioritizing Element driver requests.
If you can't find your company standard contact information for Element or your fleet manager, call us at 800-331-7764 (US Only) or 800-411-8500 (Canada Bi-lingual) and we will get you to the right resources!
Driver Tips
Keep in mind that: services such as roadside assistance, repairs and gas stations may be restricted or delayed during and after a severe weather event.
Buy fuel before the storm hits: Find gas stations that are open and selling fuel with our fuel locator here
Don't drive during a hurricane
"Turn around and don't drown" - don't drive through flooded roads and avoid downed wires
Get vehicles to a safe area at a higher elevation, if possible, to avoid flood damage
Use company standard reporting process should your vehicle sustain storm damage
Remember that roadside assistance, repairs, gas stations and other services may be limited or delayed during and after a severe weather event.
Watch these links to keep track of storm information and the latest updates in Florida, Georgia, North Carolina and South Carolina:
State of Emergency Notices: