Mississauga, ON, June 28, 2017 – Element Fleet Management (TSX: EFN), one of North America's leading fleet management and equipment finance companies, held its annual Ride & Drive Event last week. Fleet professionals from across Canada gathered on Thursday, June 22 at the Toronto Congress Centre in Ontario for a day of networking, workshops and behind-the-wheel experience with the newest fleet vehicle offerings.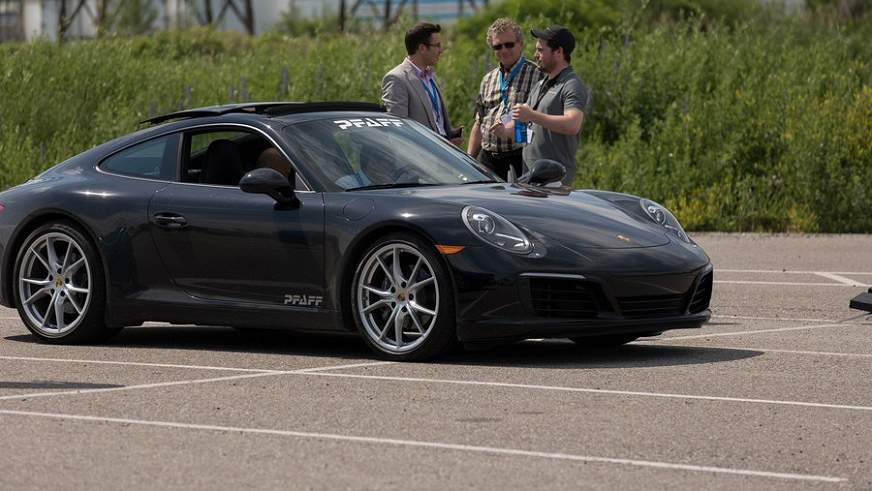 Attendees included Sébastien Blondin, president Element Fleet Management, Canada, who shared updates on Element's technology investments, the Xcelerate fleet management system, and how Big Data and Connected Vehicle are going to shape the future of the fleet industry and influence consumer behaviour.
The event's keynote was delivered by Bruce Croxon of Dragons' Den fame, who discussed how disruption and innovation will affect the fleet industry.
Participants also attended workshops hosted by Element subject matter experts on hot topics in fleet management, from controlling maintenance costs and data management to vehicle safety technologies.
The core of the event was the Ride & Drive, where attendees were invited to test drive the latest vehicles for the fleet industry, which included more than 175 cars and specialty upfitted trucks from a variety of automotive companies. Element customers and prospects also had the opportunity to consult with Element experts and network with partners and suppliers.
"This annual event allows the Element team to reconnect with customers in a meaningful and collaborative way," said Natalie Sievert, vice president of sales, Central Region, Canada. "Our entire team benefited from hearing what's on the minds of our customers. And they were able to get a first-hand look and test drive at vehicles they can consider for their selectors."
For more information about Element's fleet management business, visit www.elementfleet.com or follow us on Twitter @ElementFleet.
About Element Fleet Management
Element Fleet Management is a leading global fleet management company, providing world-class management services and financing for commercial vehicle and equipment fleets. Element's suite of fleet management services span the total fleet lifecycle, from acquisition and financing to program management and remarketing – helping customers optimize performance and improve productivity. For more information, visit www.elementfleet.com.