You may think of electronic logging devices (ELDs) as simply a means to complying with federal regulations, but did you know they're also a valuable opportunity for business optimization?
The deadline to comply to the U.S. Electronic Logging Device (ELD) Rule is here, and some organizations are still scrambling to comply. But for forward-looking organizations, ELD technology and related data insights can benefit your business far beyond compliance.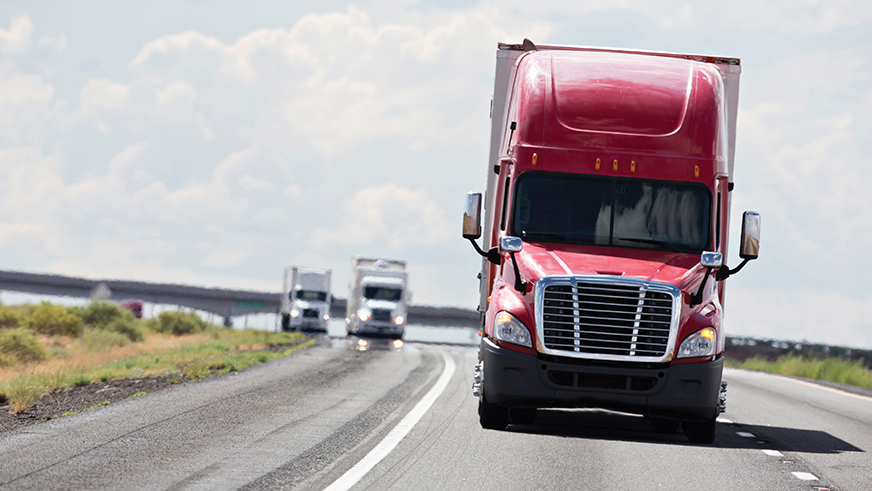 Do more with connected data
For businesses that are open to embracing Internet of Things (IoT) technology and a data-driven perspective, electronic logging devices (ELDs) can be a gateway to greater efficiency, productivity, safety and improved customer service. However, change doesn't come without its challenges. McKinsey & Company research has revealed that "Most of the IoT data collected today are not used at all, and data that are used are not fully exploited." So, how can businesses get the full value from their IoT?
A successful IoT implementation is hinged on:
Discovering and making use of the full capabilities of the technology
Incorporating IoT data into decision-making and strategic planning
Integrating IoT data streams with other business systems
Thinking beyond compliance
For the trucking industry, connected technology doesn't stop at GPS tracking and recording Hours of Service. If you fall under the ELD mandate, consider how your organization could benefit from the technology before rushing into a solution. A joint report by DHL and Cisco predicts that IoT will "transform how logistics providers make decisions, including about how goods are stored, monitored, routed, serviced and delivered to customers, as well as operational health and safety practices."
How can we leverage ELDs for a greater return on investment? Where can we integrate the data to increase efficiency or reduce costs in any way?
1. Getting more from ELDs
An electronic logging device based on an open platform for telematics brings a host of features such as monitoring fuel use, managing vehicle maintenance, driver coaching and more. All these functions make it possible to find efficiencies and lower costs, and often reduce time spent on fleet management tasks.
2. Going from data to insight
Reframing your ELDs as a business intelligence tool instead of a means of compliance allows you to identify new areas to gain business value. Here are some examples:
Inform decision-making processes
Understand your customers better and improve customer service
Optimize your fleet operations
Integrating ELD/telematics data with your other business systems will break down those information silos in your organization. For example, your fleet could integrate your telematics data with your transportation management software, route management, remote diagnostics, weigh scales, or even a weather hazard alert service. With access to real-time data, you can automate processes and be more agile to adapt to changing demands.
Looking for added value:
Software Development Kit (SDK) and application programming interfaces (APIs): A Software Development Kit (SDK) and APIs will give you the flexibility and control you need to pursue integration and customization. A truly open system has a SDK and APIs that are free and easy to use.
Benchmarking Data: Benchmarking can reveal how your company performs compared to the rest of the market. For example, you may know that 66% of your fleet is idling more than 20 minutes per day. But is that good or bad? A strong telematics provider should provide benchmark data as a reporting feature so you know how your fleet performs against other similar fleets.
3. Driving your business forward
Installing ELDs opens access to critical real-time data that can be used in many ways to improve fleet operations far above and beyond compliance. In this fast-paced, changing economy, leveraging your own data for insights is smart strategy for driving your business forward.
Making connected mobility work across the diverse transportation sector requires creativity and collaboration among fleet solutions providers. For example, Geotab and Element are working together as leaders in the fleet industry — Geotab as a telematics provider and Element as a fleet management and leasing company. With a global reach and through open dialogue, the companies are using their expertise to ensure customers are getting the most out of implementing ELDs by integrating open fleet management technologies.
To learn more, download the full whitepaper here.