NAFA's Certified Automotive Fleet Manager (CAFM) certification is the industry standard and the largest, most acclaimed certification in fleet. In fact, the CAFM designation, a self-study program, is often required by employers.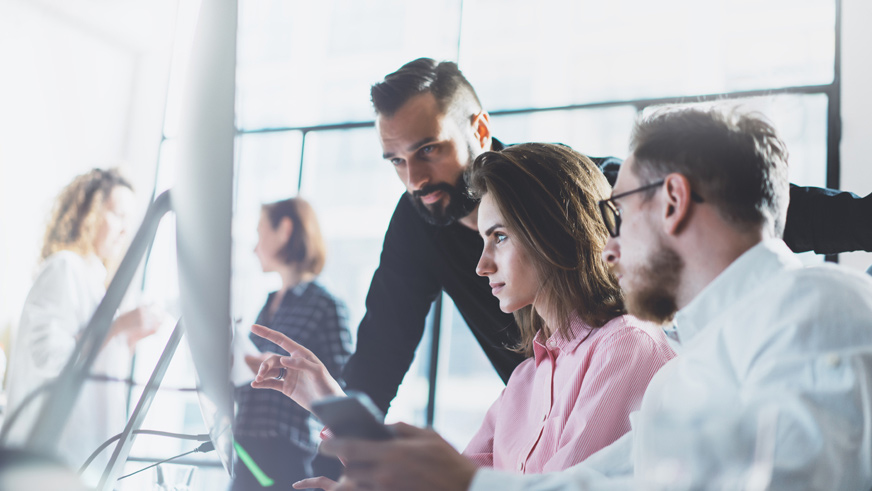 To become certified, a student or fleet professional must demonstrate expertise in the areas of asset management, business management, financial management, fleet information management, maintenance management, professional development, risk management and vehicle fuel management.
Here are some of the benefits of the CAFM program:
Increase your value and gain a competitive advantage.
Adding a CAFM certification to your resume will make you stand out. Because the program is backed by universities, the education quality is equal to what you would find in a college classroom. Although it is a self-study program, it is the best of the best when it comes to fleet certification, offering a vast perspective on the fleet industry, including the most up-to-date fleet management education.
Grow your career with the latest industry information.
Expand your career opportunities with the ever-evolving nature of the CAFM certification. The program continues to grow, stemming from the original CFM (Certified Fleet Manager) program, started in 1984. The original program was rooted in traditional corporate fleet management, but the current CAFM program is much more balanced. The curriculum includes best practices in public safety, public works, utility and other fleet segment perspectives with regularly updated and revised content.
Adjust the program to fit your needs.
If you're looking for a certification with more narrow focus, the CAFS (Certified Automotive Fleet Specialist) program might be for you. This gives candidates the option to select four of the eight disciplines covered in the CAFM program, based on education and employment needs. The CAFS program is open to anyone with at least one year of experience in a fleet-related position, or those enrolled in a fleet-related college or university program.
Take advantage of flexible resources and tools.
Recently, NAFA announced a partnership with Computer Assisted Testing Service, Inc. (Comira) to offer computer-based testing. "Computer-based testing will help our students move through the program at their pace and achieve their designation in a fashion that is more timely to their needs," said Philip E. Russo, CAE, NAFA CEO, in an article for VehicleServicePros.com. "Real-time results will encourage students to progress through the program, to celebrate the exams they pass." Flexible formats like this help meet the changing needs of both new and experienced fleet managers.
To learn more about CAFS and CAFM, visit fleetcertification.org. What are your thoughts on CAFM/S certification? Send us a Tweet @ElementFleet