With a focus on reducing cost, improving safety and driving productivity, fleet has never been more data oriented. Connected vehicles are constantly generating and transmitting data – helping you make faster, more data-driven decisions.
In this three-part blog series, we're taking a look at how connected vehicles can make your fleet safer, smarter and more productive.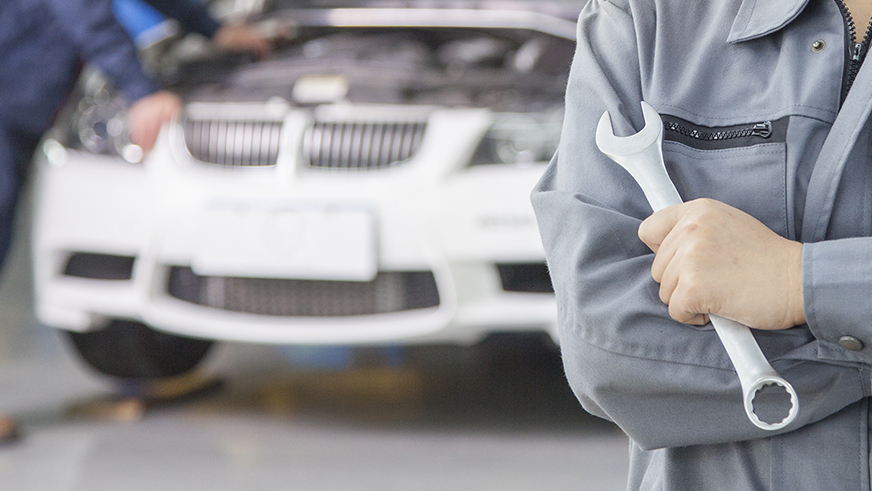 Next up: how your fleet can be smarter with connected data. Connected data empowers fleet owners and managers to make smarter, faster and more data-driven decisions in areas like preventive maintenance, fuel cost and driver risk. Here's how:
Receive real-time maintenance alerts
Dashboard warning lights, part failures and mechanical breakdowns are constant sources of anxiety for drivers and employers. Connected-vehicle technology gives fleet managers an edge by alerting them at the same moment the vehicle's computer alerts the driver. When a diagnostic trouble code (DTC) appears on a vehicle's dashboard, the same code can appear on the fleet manager's digital dashboard. This creates an opportunity to decide whether a DTC-flagged vehicle should remain in service or be driven or towed to a repair facility.
Reduce maintenance downtime
Track vehicles that are sitting at maintenance shop locations for extended periods of time to reduce rental expenses and potentially increase driver productivity. Connected data allows you to identify opportunities by analyzing the location of a vehicle against loaded maintenance shop locations for ongoing reporting and action.
Monitor and benchmark fuel use
Some connected vehicle solutions can also monitor and benchmark fuel use, a tool fleet managers can utilize to identify vehicles that are not performing to their usual standards. Poor fuel efficiency can indicate a mechanical issue and, in some cases, serve as an early warning of catastrophic failure.
Establish geographic boundaries
Businesses suffer when vehicles are misused or stolen. Modern vehicle tracking solutions allow fleet managers to establish geographic boundaries and receive alerts whenever a company-owned vehicle crosses them. When a vehicle equipped with connected vehicle technology is stolen, users can work with law enforcement to track its location and speed its recovery.
Making sense of the data from connected vehicles helps fleet managers run smarter fleets with less downtime. By combining vehicle data, third-party and other fleet data, businesses and fleet managers can discern trends and recommend a plan for action.
For more information about Element's Connected Data solutions, please contact us at (800) 665-9744 or visit elementfleet.com.