Upfitting is an integral part of ensuring service fleet drivers can accomplish their jobs, but it is one of the most challenging aspects of fleet management. To help optimize your upfitting process, our strategic consulting team put together a guide for avoiding common upfitting mistakes.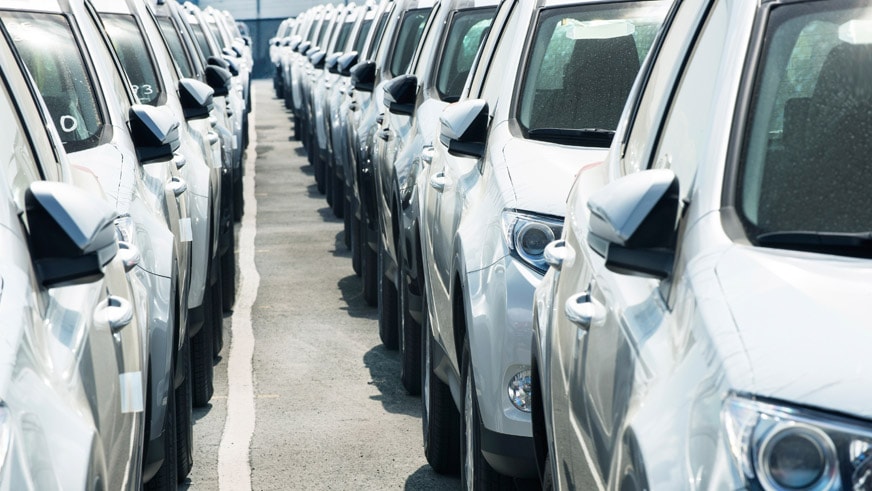 We help customers improve their fleets every day, and when it comes to upfitting, here's how to avoid critical mistakes:
Mistake #1: Selecting an upfitter based solely on price or location
Choosing the least expensive or nearest upfitter isn't always the best option. When selecting a truck upfitter, think beyond cost and location. Upfitters can vary in workmanship and use different quality materials. Element has customized analytics tools to help you see details on your upfitter options and make informed decisions around transportation timing and cost. In fact, we recently helped one of our customers reduce their upfitting costs simply by giving them the tools to make better decisions.
Mistake #2: Not using upfitter pools
For unplanned replacements due to accidents, new hires or other unforeseen circumstances, we suggest using upfitter pools rather than going out of stock to acquire fleet vehicles. Utilizing upfitter pools could save anywhere from $2,000-3,000 or more per vehicle – and you'll also save on transportation costs.
Mistake #3: Using multiple upfit vendors
Another customer of ours was wasting time and money running vehicles up and down the east coast to have graphics and Telematics installed after delivery. Once the vehicle was delivered, their drivers had to stop normal work to transport the vehicles to install locations, also impacting productivity. By consolidating the three upfit actions to a single provider, technician productivity was saved and total costs were cut 5%.
Mistake #4: Not maximizing the effectiveness of your assets and drivers
What would one more service call mean for your business? With the right specifications, your drivers could do more in a day. This could mean adding an inverter, rear and side sliding shelves, grab handles or additional accessories to your vehicles. Consider specific upfit options to improve both the safety and accessibility of your fleet. When your technicians have easy access to their tools, they'll be safer and more productive.
Mistake #5: Forgetting the 85% rule
The 85% of Gross Vehicle Weight Rating (GVWR) is a widely accepted standard – but it's sometimes forgotten when it comes to upfitting. When a vehicle is operated at or near it's GVWR, repair costs rise, and the vehicle may not reach it's desired in-service life. Carefully consider upfit weight in the total vehicle specifications to balance payload needs with the total vehicle's weight in day-to-day operation. Next to driver education, the operating weight of the vehicle is the primary driver of tire and brake costs.
Upfitting is one of the most important – and most challenging – fleet management responsibilities. Avoid these mistakes to maximize efficiency and productivity. What are your best upfitting tips? Let us know on Twitter @ElementFleet.