Most executives with vehicles don't really think about their company cars or trucks. But as technology changes the way we drive, and the way we move from point A to point B, fleet operations can have a ripple effect in a business. It begins with the driver and extends to supervisors and executives, impacting the organization's overall operational efficiency. For example, if a driver's supervisor receives a real-time notification about a speeding violation – now the supervisor can immediately work with the driver to put a stop to it.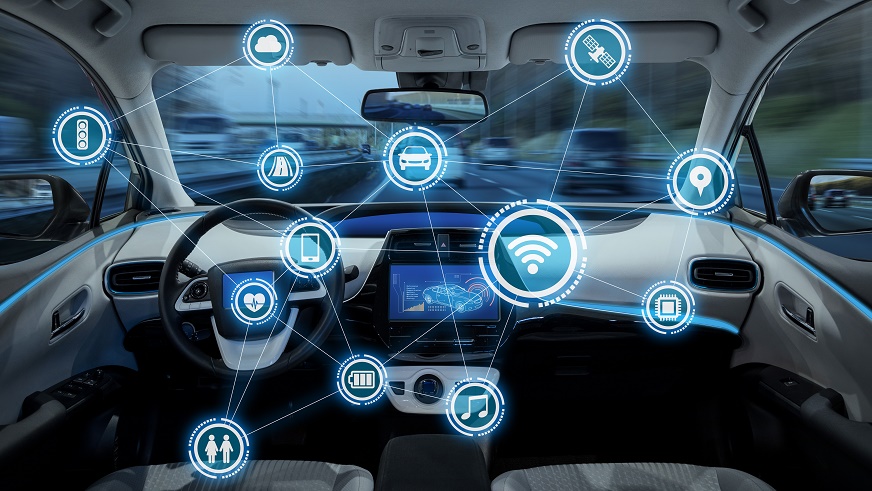 While drivers and supervisors are often the first to notice the effects of connected vehicle technology, upper management, and C-level executives feel the effects too. Here are five ways connected vehicles can change the daily routine of an executive:
1. Automated processes
When you're connected to a system that is tracking and analyzing collected data, manual reporting becomes unnecessary. With automated systems, an executive can decide what data is needed at regular intervals and request automated reports, like your top safest drivers or vehicles with the highest monthly maintenance cost.
2. Get answers fast
With a data-rich, management-facing dashboard, answers about operations can be found at the click of a button, even on a smartphone. Dashboards serve as summarized data for customers to review and react where reports require analysis by customers. React in real time to customer concerns and prevent bad customer experiences.
3. Actively manage goals and tasks
Viewing connected vehicle data can also mean keeping larger projects on track when you have full visibility into operations. Easily monitor the incremental progress toward the larger goal. If you need to understand how much time your team is spending with your most profitable customers or what time is spent at a customer site versus drive time, it allows you to make decisions on how to increase productivity and revenue.
All this means that executives can make more data-driven decisions on goals such as safety as well as other tasks like optimizing vehicle replacement cycles and other vehicle procurement decisions.
4. Stay ahead of fires
By automating fleet administrative processes so everyone can stay focused on business, red flags are less likely to be missed and fewer issues will arise. Plus, with mobile access to a fully digitized workflow for preventive maintenance and other routine fleet operations, you can be traveling on business and still able to access critical information.
Connected vehicles keep everyone — even your customers — on the same page, wherever they are located. This means fewer communication errors that negatively impact operations.
5. Reduce stress
In tracking your data, fleet management technology can help keep your company in compliance with federal and state laws by keeping maintenance top of mind. Using a fleet management technology system gives executives peace of mind that the job is getting done effectively while minimizing or eliminating human error.
Technology has ushered in a new era and way of managing for company executives and embracing new technology brings innovative ways to increase productivity, cut costs and discover additional revenue opportunities. Read more from my article at HRTechnologist.com.