Risk and safety are top concerns for many fleet managers. Safe fleets not only avoid injury and collision, they contribute to business success by operating more efficiently and controlling cost. Preventing accidents is the key to a safer fleet, but what are the steps to reducing your collision rate?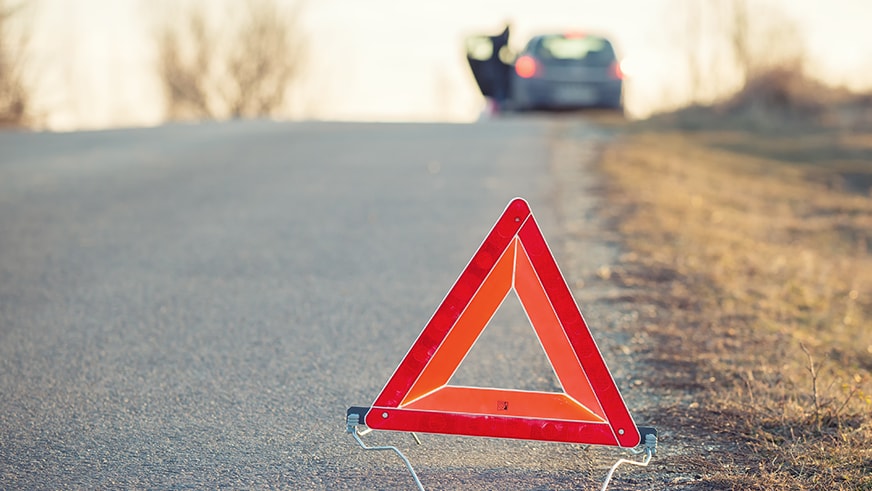 Here is your seven-step checklist for creating a culture of safety within your fleet:
Create a comprehensive safety policy
And make sure your drivers sign and read it. Ensure it specifically outlines potential consequences for DUIs/DWIs, poor driving records, poor vehicle care, collisions, license suspensions and other policy violations. Consistently enforce consequences so drivers can feel confident in the policy's fairness. Use real accident trends to update your safety policy accordingly.
Identify risky drivers
Every time a driver gets behind the wheel of a company-provided vehicle, your organization is at risk. It's a best-in-class practice to check driver records for all authorized drivers – know where your risk lies. This includes spouses, children, contractors and anyone who is authorized to drive a company vehicle. We advise that these records be converted to a point system for low-risk and high-risk drivers. That way, drivers from different states and provinces (with different violation codes) can be easily compared to each other.
Provide driver safety training
Targeted training based on actual driver profiles can have a major impact on your accident rates. Appropriate training includes:
General awareness programs and safety tips for all drivers
Proactive training including online, in-class and on-road
Reactive training focused on specific driving behaviors for higher risk drivers
Select your vehicles carefully
When it's time to order new vehicles, consider safety ratings, ergonomic upfitting (allowing drivers to perform their jobs without risking injury), passive and active safety features, snow tires, and AWD versus FWD or 4x4.
Prioritize preventive maintenance
A properly maintained vehicle is a safer vehicle. Preventive maintenance ensures the vehicle has been inspected for brakes, tire tread depth and fluid levels. PM also reduces the possibility of a catastrophic failure that could negatively impact both the driver and your organization.
Implement connected data technology
We live in a world where vehicle tracking is no longer limited to dots on a map. Fleet managers are using advanced systems to pull data from modern vehicles all over the world. Connected vehicles offer you reams of useful data that can be compiled, analyzed and leveraged to make better decisions. Connected data offers you the opportunity to protect all of your assets – the security of your vehicle and the safety of your drivers by monitoring driver behavior, designing custom safety training, and locating vehicles in real time.
Form a safety committee
All management levels within your organization must commit to making safety a priority. Consider forming a safety committee responsible for making decisions on policy changes, updates and interpretation, disciplinary actions when needed and conflict resolution. The most successful programs are ones with buy-in and top-down reinforcement from upper management.
What steps are you taking toward fleet safety? Let us know on Twitter @ElementFleet and learn more by downloading our free tip sheet.