June is National Safety Month – and fleet safety is something every organization strives to improve. Safe use of material handling equipment allows for a more productive work environment. Our customers tell us that safety is at the top of their list when it comes to their warehouse working environment.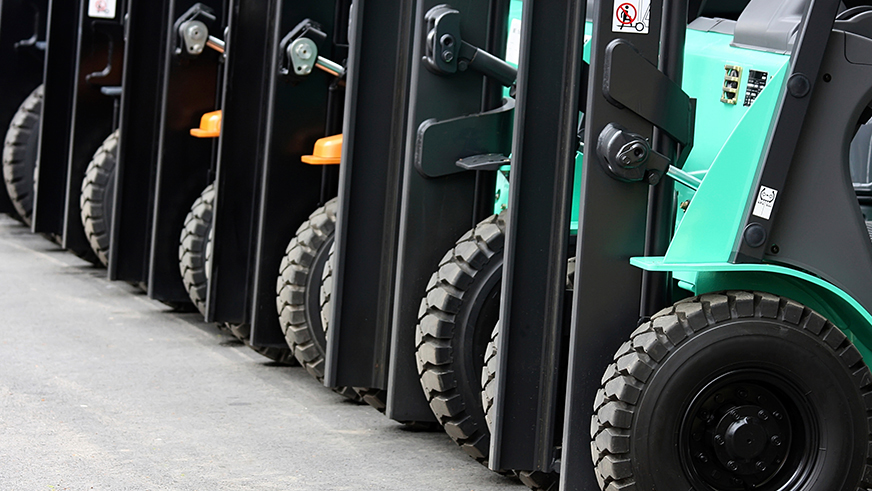 In honor of National Forklift Safety Day on June 12, here are some tips to help you spread the word on material handling equipment safety:
1. Ensure proper training.
Each operator should be well-trained and qualified to operate the equipment. Element offers a variety of different training programs to ensure your operators are OSHA compliant. We offer individual operator training and a train-the-trainer program, all customized to meet your specific needs.
2. Complete a thorough inspection.
Conduct a pre-shift inspection of the forklift, including brakes, steering, warning devices, safety devices, mast, tires and controls. Note any issues and do not use damaged equipment until it is fixed or repaired.
3. Carry loads correctly.
Loads should be secure and appropriately sized for the equipment in use. When carrying a load, be sure to go forward on up ramps and in reverse on down ramps. Lower the load to travel height and carry it with a slight back tilt while in motion. Only raise and lower loads while the forklift is not in motion.
4. Travel at a safe speed.
Travel at a safe speed for the workplace environment. The forklift should maintain a safe distance away from people and other moving or stationary equipment.
5. Remove the key.
When not in use or unattended, turn off the forklift and remove the key from the ignition.
For more information, download our material handling safety tips guide.
Follow these tips to set a foundation of safety for the use of material handling equipment in your work environment. What are your top forklift safety tips? Let us know on Twitter, @ElementFleet. Our material handling experts at Element look forward to partnering with you on your safety initiatives. For additional information, call 800-665-9744 (option 4).