Fleet drivers and managers alike will face a roadside emergency at least once in their careers. Blown tires, lack of fuel and accidents sometimes occur while in transit. Successful handling of roadside emergencies can be achieved by understanding why the issue occurred and by providing the necessary tools to remedy the situation.
Successful handling of roadside emergencies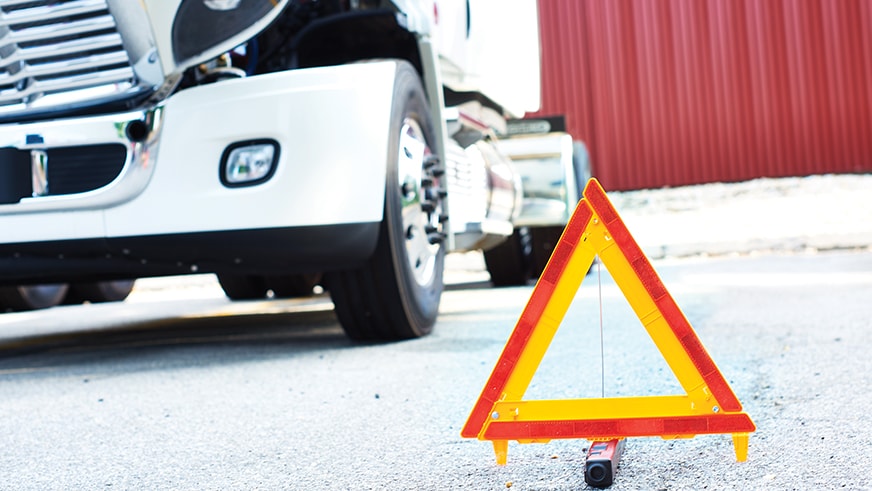 Understand the Causes
Preventative measures are best. Understanding what kinds of behaviors lead to collisions and other accidents can help avoid roadside emergencies. Distracted, drowsy and reckless driving are to blame for a large percentage of accidents each year. Each day in the Unites States, over 8 people are killed and 1,161 injured due to distracted driving crashes. Fleet managers should implement a fatigue risk-management program and encourage drivers to practice healthy driving behaviors that keep them focused on the road.
Provide the Necessary Tools
Fleet managers are responsible for equipping drivers with the necessary tools to maintain safety on the road. Tangible tools include, but are not limited to:
At least three safety triangles
Flares
A mobile phone
An accident packet (to garner relevant accident info and provide instructions)
Post-incident, it is imperative fleet managers review emergency guidelines with drivers and get a detailed account of the events leading up to the accident. Determine whether more training is needed and if so, evaluate which programs would help the individual driver.
Responsible handling of roadside emergencies can calm an otherwise stressful and frustrating situation. Preventative care and access to essential tools can save costs and even lives.
Do you have any tips for handling roadside emergencies? Share them with us, @ElementFleet