In just a few days, thousands of people will arrive in Austin, TX, hungry for the latest in technology, music and entertainment – and this year, Element is joining the action at South By Southwest (SXSW). Started in 1987, SXSW was once a music festival for musicians trying to make it big. These days, it's an annual conference celebrating the convergence of the technology, music and entertainment industries. At its core, SXSW is a platform for innovators to come together, learn and share ideas.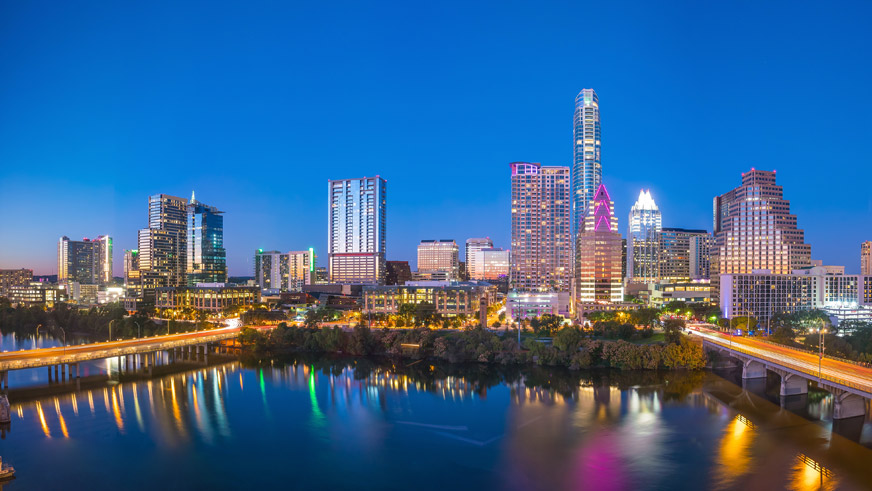 Held in Austin, TX each year, the event supports creativity, growth and discovery. At the conference, you'll find inventors, researchers, businesses, startups, entertainers and thought leaders all searching for the next big thing.
Why is SXSW for Element and its customers?
Thinking outside the box
As a leading global fleet management company, we provide a range of services that span the total fleet lifecycle, helping customers optimize their strategies at every stage – from acquisition and financing to program management and vehicle remarketing. Along with our tools, technologies and consulting, these services empower our customers to realize extraordinary results – but technology is constantly evolving.
SXSW is a hub for technology innovation, and we're looking to gain insight into what's coming next. We want to expose our customers to this hub of ideas and show them the technology and thinking that will soon become mainstream. We're ready to explore the possibilities right along with them.
As one customer puts it, "I hope to take away new views and new ideas that I can bring back to my larger team." It's an opportunity to take a forward-thinking approach, looking both into the future and outside our industry for technology innovation.
Learning and networking together
SXSW Interactive Festival is a series of evening networking events, from presentations to keynote addresses to evening gatherings, providing a great opportunity to make connections and share in the SXSW learning experience. Our team and customers will be able to learn how startups and well-established companies alike are leveraging the latest technology.
"I'm looking to get inspired by the creativity that is abound at SXSW," another customer stated. The fleet industry is shifting – and technology is at the core of this change. As our business evolves, staying connected to other innovators is crucial.
What are we most excited to see at SXSW?
Element couldn't have picked a better year to attend SXSW. The 2017 schedule is packed with sessions both directly and indirectly related to fleet. The Element team and customers will gather each morning to debrief on what we've learned, then head to various sessions for the day. Here are just a few that pique our interest:
See the full SXSW schedule here. What sessions are you most excited about? Send us a Tweet, @ElementFleet