When choosing pickup truck bodies, the choice usually comes down to steel and aluminum. Steel is the traditional choice, but since entering the market, aluminum pickup truck bodies have been gaining popularity. The factors of cost, weight, strength and maintenance make the debate of steel vs. aluminum a hot topic in the fleet industry. Although aluminum is strong and rust resistant, it can be more expensive and harder to repair.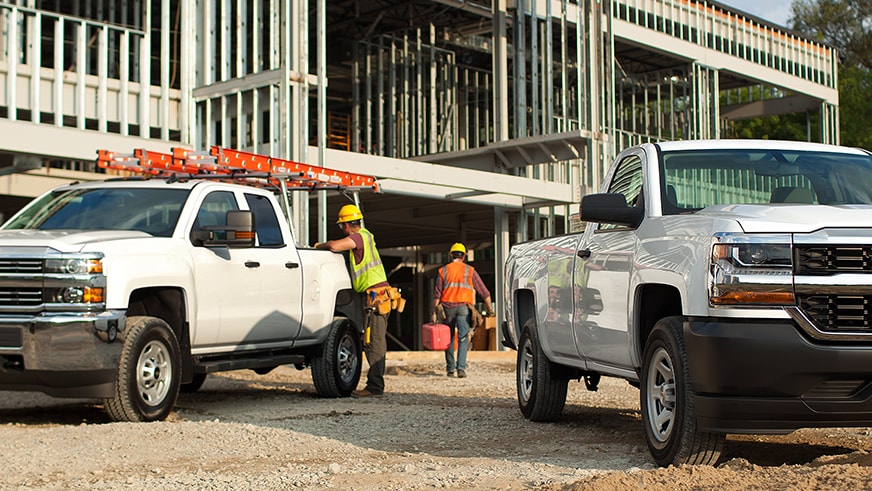 Here's what to keep in mind when choosing between steel and aluminum:
The hourly labor rate is higher for aluminum vehicles due to a lack of qualified repairers. Labor rates for aluminum can be more than 50% higher than rates for steel.
Aluminum repair methodology is different, and in most cases, more time consuming for the technician. This can mean up to two times the labor hours for a similar repair on a steel body.
In many cases, aluminum is less likely to be repaired. This can increase cost by requiring new parts in situations where repair would have been possible on a steel body.
Aluminum bodies require specific sealant formulas, such as seam sealers and urethane, for installing windshields. Many sealants have black dye that contains iron which could cause galvanic corrosion and weaken an aluminum vehicle.
Aluminum is extremely sensitive to contamination by the dust created when sanding steel. Because of this, suppliers need a walled off area and dedicated tools, which can cause extended downtime during the repair process.
The cost of repairing a significantly damaged aluminum bed (bedside and at least one structural component) makes bed replacement a common option. A replacement aluminum bed costs between $2,500 and $3,200 depending on configuration, and can take three to four weeks to arrive.
Upfitting presents a challenge as any steel equipment mounted to an aluminum pickup truck must be isolated. Coated fasteners are required to ensure there is no direct contact between aluminum and steel anywhere on the vehicle.
Every truck has a special job in your fleet – and choosing the right materials is key to minimizing your costs and maximizing productivity. The truck experts at Element can help you select the right truck and get on the road.