The majority of fleet managers know that proper spec'ing is one of the most important factors directly impacting a truck's future resale value. At Element, we are committed to empowering fleet managers to achieve extraordinary results, and that includes facilitating the vehicle configuration process. In May, I discussed the significance of effectively spec'ing trucks with Work Truck.
Some of the do's and dont's include: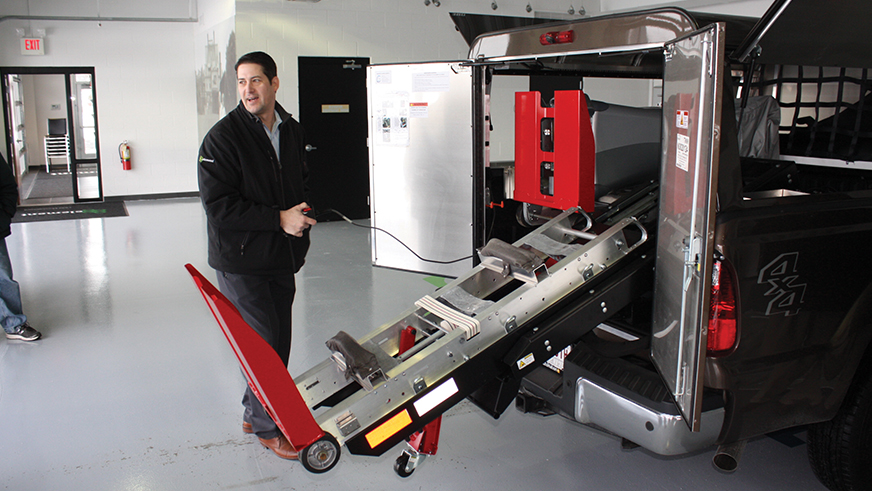 DON'T spec a manual transmission
Most companies require automatic transmissions when selecting a vehicle since there are fewer drivers qualified to handle manual transmissions. Thus, automatics have higher resale values. An automatic transmission also assists with; driver recruiting and retention, controlling maintenance costs, and improving vehicle uptime.
DO include the power take-off (PTO) provision
PTO provisions are relatively inexpensive options when ordering a truck. Even if the truck's initial use won't require one, the PTO option will make the truck more attractive to buyers in the secondary market since it's not feasible to add the functionality without major modifications and related expense. Not being PTO-ready can stop a sale cold if the buyer needs one.
DON'T spec unusual exterior colors
Typical buyers aim to put the truck into service quickly, but a need to repaint the truck can be a significant deterrent to a sale. Non-standard colors will negatively impact the initial sale price of an asset. Stick with white as a base color for trucks when possible. Wraps can provide a viable alternative to using an atypical color.
DO order locking differential when buying a 4x4 truck
Four-wheel-drive trucks without a locking differential can be difficult to operate in an off-road environment and when towing a trailer. It is designed to provide at least one wheel on the rear axle with traction to get the vehicle through sandy, muddy or snow-covered terrain. This feature will pay for itself rather quickly since these conditions are frequently encountered at construction and maintenance sites. Without a locking differential, power only goes to the wheel without traction, the vehicle becomes stuck and an expensive tow will be needed to free the vehicle.
To learn more, check out Work Truck's Spec'ing Light- and Medium-Duty Trucks to Maximize Resale Values.
Do you have any tips for spec'ing trucks? Share them with us, @ElementFleet.