Last week, Element Fleet celebrated Global CAREs Day, a day of giving that spans Element offices across the globe. We chose local initiatives based on the needs of each community and supported organizations that help with vehicle safety, education, hunger, animals and more.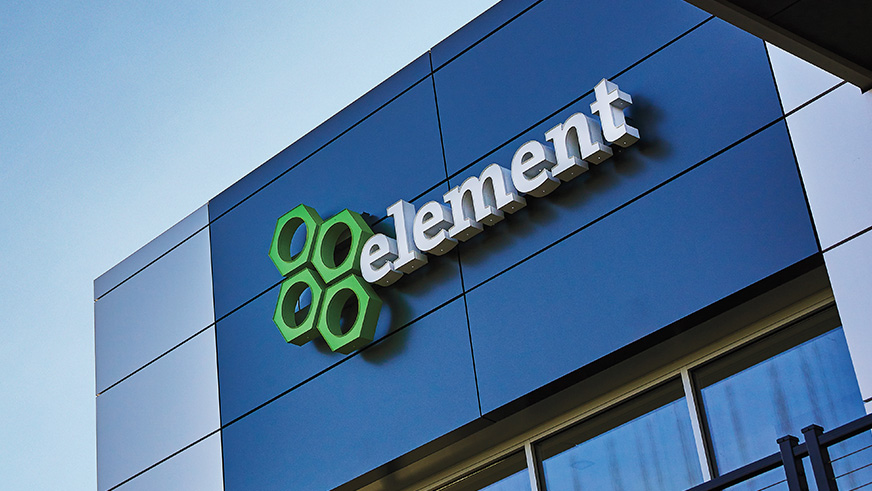 Community service and social responsibility are pillars of Element's culture. Our skilled employees who not only are great at their jobs, but also find purpose in taking those skills to their communities. Element CAREs Day provides an opportunity for our offices around the world to give back – from Australia and New Zealand, to Canada, the U.S. and Mexico.
Each Element office participated in several interactive volunteer projects on global CAREs Day:
Minneapolis
Employees in the Minneapolis, Minnesota area put their automotive skills to work, partnering with nonprofit auto repair service The Lift Garage to help low-income drivers anticipate cold weather and freezing temperatures.
The Lift Garage is a community-based auto repair service that provides low-cost car repair, free pre-purchase inspections and car care classes to those with limited means. Each year, the vehicle issues caused by cold weather lead to increased demand at the already busy garage. Element technicians and volunteers worked on-site at Element Fleet's Vehicle Innovation Center in Eden Prairie, Minnesota and in partnership with The Lift Garage to help service more than 50 vehicles in preparation for dropping temperatures.
Element volunteers also assembled and handed out more than 300 emergency car care kits, which included critical safety items for cold months, such as a tire gauge, jumper cables, an ice scraper, flares, hand warmers, a thermal blanket, a beacon light and more.
Australia & New Zealand
Australia employees collected and distributed food for Oz Harvest, Australia's leading food rescue charity. New Zealand employees volunteered with Eat My Lunch, an organization that provides lunches to kids who would otherwise go without.
Mexico
Mexico employees planned and organized a blood drive and a toy donation drive to give back to their community.
Baltimore
For global CAREs Day, Baltimore, Maryland area employees assembled hygiene kits, made blankets and built bikes and dressers for the Eastside Family Resource Center.
Michigan
Employees in Michigan volunteered at the Gleaners Taylor Distribution Center to help sort and pack non-perishable food and fresh produce, fold plastic food drive bags and more. Gleaners provides households with sufficient, nutritious food and other related products to achieve a hunger-free community in southeast Michigan.
Canada
Volunteers assembled hygiene kits to donate to the Children's Aid Society, an organization dedicated to keeping children and youth safe by providing alternate care for those who are unable to remain in their homes.
Florida
Employees in Florida collected items for donation to Women in Distress, a full service domestic violence center, and the Broward County Humane Society.
We are so proud of all our employees for their accomplishments on Element CAREs Day! To see photos form the day, feel free to visit our Facebook page.