With app-based ride-share companies, connected data and analytics, the transportation industry is moving full steam ahead into a new era — and GM's Maven is at the forefront. Maven, a mobility service offered by General Motors, is a fast-growing mobility brand offering a personal app that provides hassle-free, on-demand vehicle access for travel, work and everyday life. Launched in January 2016, the company now has offerings in 17 cities across North America — and Element is now part of the team to help make this possible.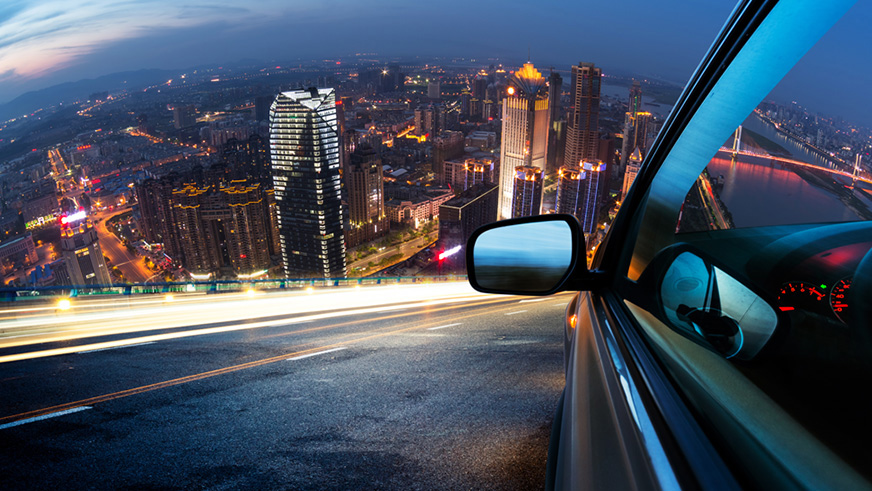 Keeping Maven vehicles on the road
Since the company launched, Maven members have covered more than 125 million miles to date – and that number continues to climb. But the company's rapid growth requires maintenance and accident services to help reduce vehicle costs and downtime, ensuring that vehicles are available when requested by Maven members. That's where Element steps in.
Element will help keep maven vehicles ready and on the road through our managed maintenance services. If a vehicle needs repairs or preventive maintenance, drivers or Maven employees can visit one of the 37,000+ authorized national and independent vehicle maintenance service providers in the Element fleet maintenance and repair network. We help ensure quality maintenance and repairs by analyzing work estimates, recommending the best repair facilities and negotiating prices on repairs. We also provide fleet accident services, from the first notice of loss to getting the vehicle back on the road.
Getting Maven members where they need to go
"Maven's growth as a dynamic mobility platform has been remarkable over the two years since we launched. Element is helping Maven ensure our members can be there for the moments that matter by ensuring our vehicles are well maintained," said Julia Steyn, vice president, General Motors Urban Mobility and Maven.
Bringing cost-effective car-sharing to more cities
"Our analytics-driven services and hands-on fleet management strategies are designed to keep all fleets on the road, but are especially critical for the Maven brand as they work to bring cost-effective car-sharing to more cities," said Kristi Webb, president and CEO of Element Fleet Management, North America. "Personal mobility and car sharing are changing the way people and businesses engage with their communities and serve customers – and this demands that we adapt core fleet managing practices to a changing world. We are extremely pleased to work with Maven to make this happen."
To learn more about Element's maintenance and accident services, visit elementfleet.com/fleet-services.