Driving the fleet industry forward with innovative technology and unparalleled services is a top priority at Element. We're proud to announce that we received the Bronze Stevie for New Product or Service of the Year (Software) Big Data Solution in 2016 American Business Awards, the premier business awards program in the U.S.
More about Element's Fleet Analytics Engine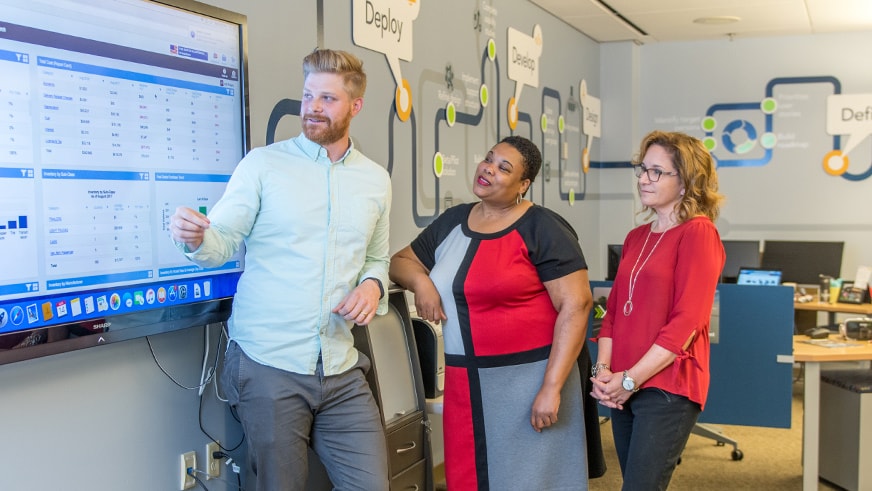 We received recognition for our Fleet Analytics Engine, which enables fleet managers to mine historical data and forecast future costs such as those related to fuel and maintenance. From there, they can drill down to perform "what if" analyses to model alternative outcomes. By easily identifying potential problem areas before they occur as well as potential cost savings and performance-improvement opportunities, fleet managers can take actions that may improve the return on investment of their fleets.
Leveraging Agile practices is a natural fit when working on Advanced Analytics initiatives because there's a level of ambiguity. Using Agile practices, fleet managers can determine if a given data set has value much earlier than when using traditional software methodology. By combining Agile practices with Advanced Visualization tools, fleet managers can start seeing preliminary analysis in data, not weeks.
The Fleet Analytics Engine empowers extraordinary results for our clients by:
Increasing velocity of insights compared to traditional technologies and approaches by automating the processes to collect, analyze, and surface those insights.
Enabling customer efficiency and growth by allowing customers to more effectively utilize their vehicle. These gains in efficiencies allow service fleets to complete more repair jobs for example and sales fleets to make more client calls.
Facilitating customer' identifications and understanding of any issues within their fleet
Providing accurate forecasts of future spending driven to predictive analytics.
Our commitment to choosing the best products and processes enables us to deliver truly superior end-to-end capabilities. How are we empowering extraordinary results for your fleet? Tell us, @ElementFleet.