Last week, Element team members and customers took on South By Southwest (SXSW), an annual conference that celebrates the convergence of the technology, music and entertainment industries. At SXSW, researchers, businesses, startups, entertainers and thought leaders alike all come together in search of the next big thing.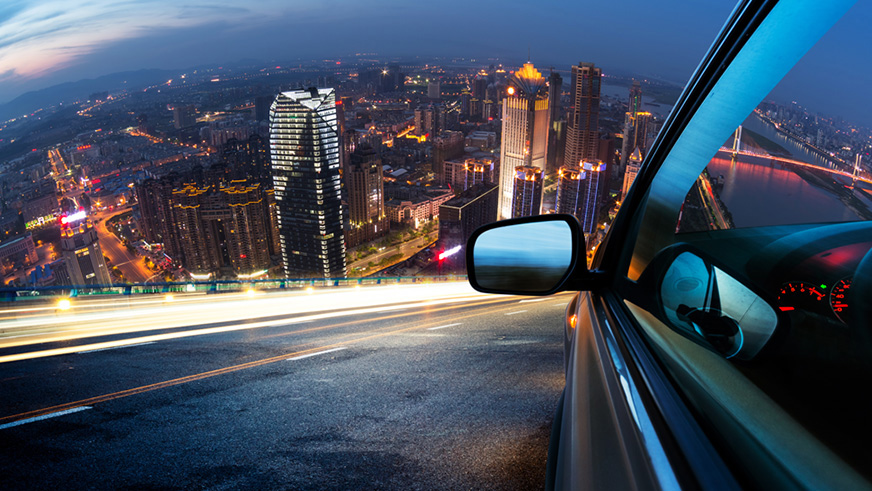 We find it incredibly valuable to look outside for the next wave of innovation to improve fleet, and had a blast exploring, sharing ideas for the future and engaging in many thought-provoking conversations with our customers.
Here are a few key themes we saw at SXSW this year:
Virtual and augmented reality
From beauty products to exoskeletons, virtual and augmented reality was everywhere throughout the festival. I was amazed at the convergence of disciplines – we saw combine with beauty, the arts and humanities. One demonstration showed a camera that allowed you to use filters to see what you'd look like with different makeup, hairstyles, themes and trends. We learned that automation and augmentation aren't necessarily a replacement for humanity, but enablers and amplifiers for quality of life.
3D printing and robotics
When you think of 3D printing, you might picture plastic knickknacks or product prototypes. But the future of 3D printing is more than simple plastics – and it's not as far away as we think it is. We saw 3D technologies working to create printed organs, prosthetics and other biological material.
Chaos is the new calm
The constant shifts and advancements in technology reframe the normal pace of change. Although some innovations may be outside our comfort zone, accepting the chaos allows us to better embrace the payoff of advancements in the future – chaos is the new calm.
The future of fleet
Many SXSW sessions were both directly and indirectly related to fleet, including Beyond Driverless Cars: Our Transportation Future and Accelerating the Race to Self-Driving Cars. We all expanded our thinking about the impact of assimilating self-driving cars into the fleet industry and the broader ripple effects on our social, political and environmental structures. We'll be writing about this more! Discovering new trends with customers was a great experience – especially when we gathered each day to debrief on what we'd learned.
Whether you attended or not, what did you find most interesting at SXSW? Let us know on Twitter, @ElementFleet