Think of a time in your life when you were in transition. Maybe you were graduating from high school or college, starting a new job or about to move to a new city. Big changes were ahead of you, but those changes were already beginning to shape your reality. That's where the fleet industry is today: a transformational period.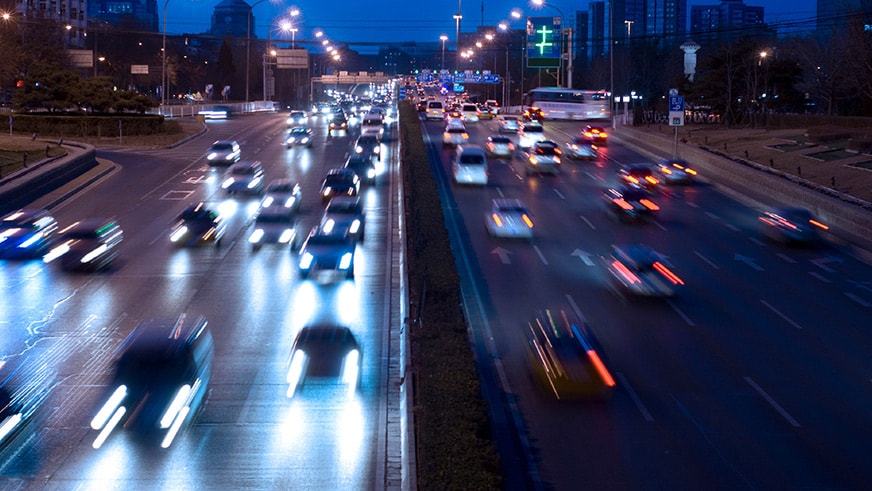 Here are a few trends that are shaping the transition of fleet as we move into 2018:
Telematics helps advanced analytics earn its keep
Technologies like telematics provide fleets with deeper insight into every aspect of the fleet – and advanced analytics provides a faster way to bring sources of data together for real time recommendations about engine performance, weather and location, accident information and driver behavior. This data is now readily available to fleet managers and drivers, but the challenge is taking that data and applying it to their day-to-day operations. In 2018, efficiently analyzing data and using it to make key decisions will be a necessity for well-run fleets.
Safety technologies continue to develop
We continue to see more and more automated safety features taking fleet in the direction of the autonomous vehicle. Automakers understand that their industry is constantly changing along with technology, and newer safety-related technologies like emergency braking, blind spot detection, and rollover mitigation are available in newer vehicles. But the fleet industry still has a long way to go before the safety technology proves to significantly reduce the number of accidents on the road.
While safety technology continues to develop, fleet managers can focus on implementing telematics and reducing distracted driving to run safer fleets with less downtime. Vehicle data, combined with third-party and other fleet data, businesses can discern trends and recommend a plan for action. Additionally, cell phone blocking technology helps keep drivers focused on the road.
Fleet KPIs are crucial to overall business
Throughout 2017, the collaboration between fleet and other departments was on the rise as executives looked to fleet managers to help solve business-wide challenges. This will continue in 2018, especially with the evolution of Key Performance Indicators (KPIs), for example, miles driven per day, number of repairs per year, miles per gallon. A fleet's objective is to support its business function, and these KPIs translate into company objectives, like productivity, profitability, customer service and risk mitigation.
Safety KPIs will evolve from simply identifying risky driving behavior to include its effect on a business's overall safety/risk score
Future technologies will further advance Fuel KPIs, allowing for a more comprehensive view of fuel efficiency including fleet's impact on every facet of the organization
Advances in vehicle utilization technology will allow corporate leavers to match profitability to every mile driven
And here's a bold prediction…
Someday soon, every vehicle will be a fleet vehicle.
Every future fleet strategy starts with the connected vehicle. Connected devices are everywhere – changing the way companies track and manage inventory and how consumers make purchasing decisions – and connected vehicles are at the forefront of this trend. With a focus on reducing cost and driving productivity, fleet will continue to become more data-oriented, striving for overall optimized performance.
With the rise of car sharing, and soon autonomous vehicles, more and more the vehicles that get us where we need to go will become fleet vehicles – vehicles connected to a larger ecosystem of ride hailing, car sharing, or maintenance networks. With technologies like telematics, advanced analytics and shared services, we're moving into an era where the everyday driver is becoming a fleet driver. In that kind of world, fleet management has a leadership role, not just for companies, but every driver on the road.
What fleet trends are you focused on in the new year? Join the discussion on Twitter @ElementFleet.