We could say that trends in fleet management are evolving rapidly, but that would be an understatement. With a focus on reducing cost and driving productivity, the industry has never been more tech-focused, data-oriented and global – and these factors are driving trends into the new year.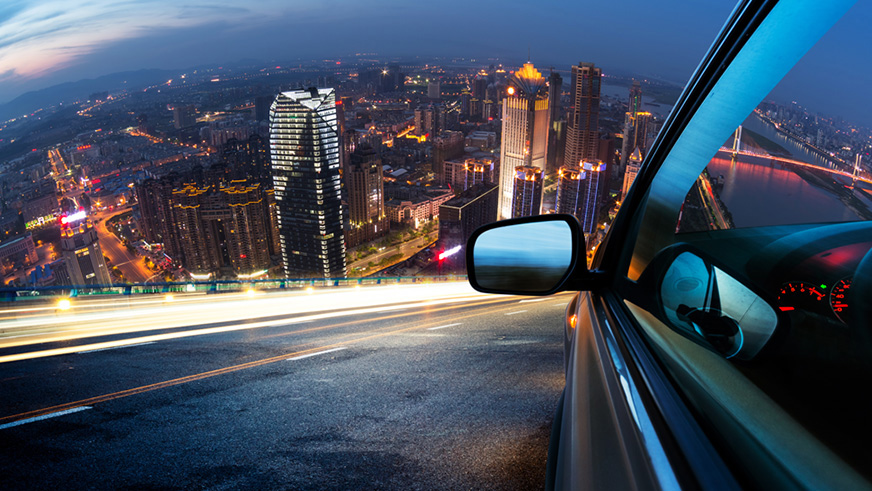 While there are many trends to keep an eye on, here are the ones that we're thinking about as we move into 2017:
Advanced analytics bring more meaning to data
Someday soon, a connected vehicle will be sending out as much as 25 gigabytes of data per hour to the cloud. That's a lot of data, not to mention the data from your customer orders and day-to-day operations. But how can all this information come together in a valuable way? Advanced analytics provides a faster way to bring more sources of data together, delivering insights and recommendations about engine performance, weather and location, accident information and even driver behavior – like speeding, idling, and harsh braking – in real time.
Safety continues to evolve
As the meaning behind data becomes clear, you can learn more about not only your vehicles, but your drivers' behavior. Advanced analytics can take your fleet a step further when it comes to safety. For example, telematics can report on a wide range of data, from seatbelt clicks to harsh braking. Recently, Element helped ADT Security, a home and business alarms and security systems company, discover that, among their drivers, a history of harsh braking increases the chances of a collision by up to 9%. ADT then acted on this insight by assigning customized distracted driving modules and coaching sessions to these high-risk drivers.
Fleet is becoming more integrated
The role of the fleet manager has evolved significantly over the past few years and will continue to change going forward. The need for collaboration between fleet and other departments continues to increase and executives are looking to fleet managers to help solve not just fleet challenges, but to help address business-wide priorities. An elevated profile of fleet within organizations has expanded the skillsets required for successful fleet management to include strategy, change management, finance and negotiation.
OEMs are becoming transportation services companies
It's all over the news -- Ford announces autonomous vehicle testing, General Motors invests $500 million in Lyft – big car companies are making specific investments in the sharing economy. In fact, Ford is the first company to announce a targeted date for the release of their driverless cars. Automakers understand that their industry is constantly changing along with technology, but ride-sharing services like Uber and Lyft are raising concerns and competition for OEMs.
What are you looking forward to in 2017? Send us a Tweet @ElementFleet