Each year, our Fleet Roundtable event brings together hundreds of fleet company executives, fleet managers, supplier partners, automotive manufacturers and Element experts to learn, network and discuss challenges, opportunities and the future of fleet management.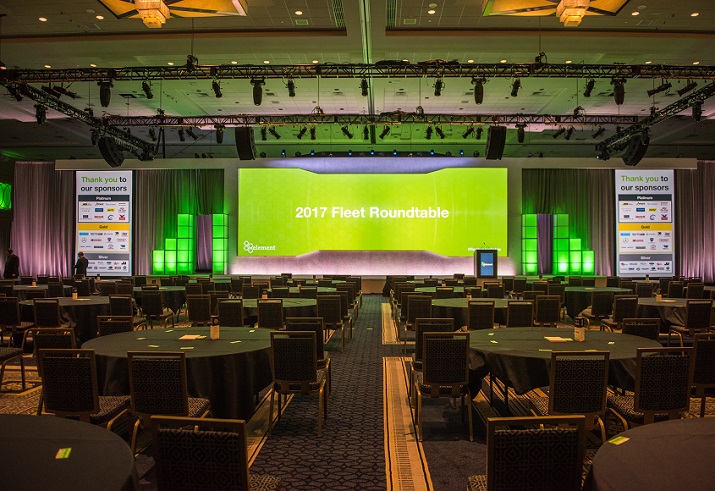 Powered by People
For our 20th annual Fleet Roundtable, held October 12-13 at the Gaylord National Convention Center in National Harbor, MD, we were proud to unveil the theme, "Powered by People." We focused on the influence of every individual, from maintenance and remarketing professionals to strategic consultants and beyond.
"Fleet management has never been more global and more driven by technology, and our industry is impacted by worldwide trends and events. But through every period of change, people are constant. That's why 'Powered by People' was the theme of this year's Roundtable," said Kristi Webb, CEO, Element Fleet Management, North America.
Trend-focused workshops
With connected technologies and data driving trends in fleet management practices, the event featured over 15 workshops focused on macro trends and fleet insights. Each 30-minute workshop covered a specific topic, including tech trends, the economy, driver engagement and more. Additional special exhibitions provided hands-on opportunities to learn how Xcelerate and other technologies are improving fleet management.
Keynotes
Ken Schmidt, a former director of communications strategy at Harley-Davidson Motor Company, who encouraged attendees to build a fanatically vocal customer base, create a passionately loyal corporate culture and develop leaders who inspire and motivate. Dr. Lior Zoref, a researcher, advisor, TED speaker and bestselling author, addressed the art of crowdsourcing and the power of collective intelligence.
We hope you had a chance to attend, and if you're on Twitter, tweet us about your experience at Fleet Roundtable @ElementFleet.
2017 Element Fleet Roundtable Recap
2017 Element Fleet Roundtable Recap