From cell phones and dashboard systems to eating and talking – there are so many ways to drive distracted. Distracted driving is an issue that affects everyone – in fact, over 40,000 people were killed on U.S. roadways in 2017, and distracted driving played a major part. Just one second of your attention is all it takes, but each death is 100% preventable.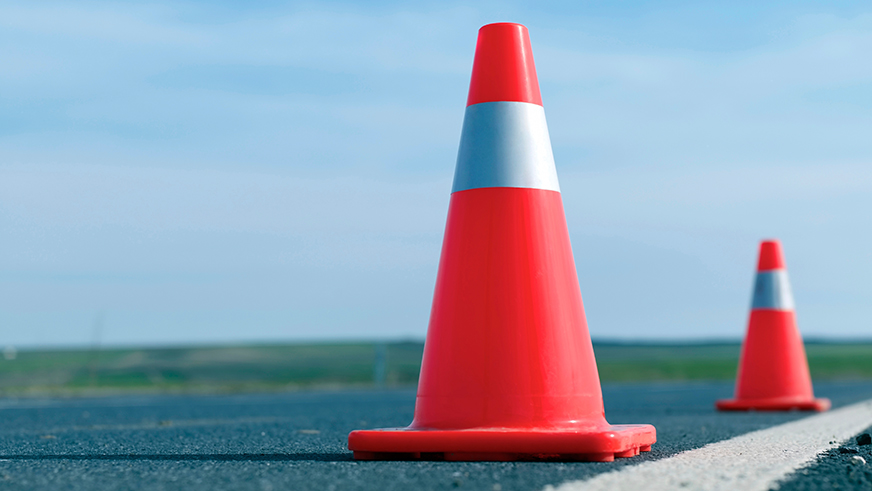 April is Distracted Driving Awareness Month – a united effort to spread awareness and eliminate preventable deaths from distracted driving. Join the National Safety Council (NSC) in the movement to help save lives. Here's how:
Share resources
Spread awareness in your workplace, with your fleet drivers and in your home community by sharing the distracted driving message. NSC also offers infographics, posters and fact sheets that are easy to share on social media with your friends and family.
Eliminate distractions in your vehicle
During a simple three-second glance down to your cell phone, when traveling at 70 miles per hour, you travel over the length of a football field. Follow these tips to help prevent distracted driving:
Secure all passengers or items that could pose a distraction. Consider limiting the number of passengers in your vehicle, as well as the level of activity.
Plan your route ahead of time. Make sure you are familiar with your path before you begin driving. Don't use your cell phone or GPS while your vehicle is in motion.
Take care of any adjustments beforehand (radio, music, A/C, heat, seat, etc.)
Avoid driving when upset or tired. If you are drowsy, pull off the road.
Use your cell phone only in an emergency. Even hands-free devices can cause you to miss the audio and visual cues needed to avoid a collision
Avoid eating while driving. Finishing your meal on the road may seem like a time-saver, but it's much safer to enjoy your meal before you leave.
Pledge to drive device-free
Pledge to your family, friends and community that you will give the road your full attention. By taking the pledge, you choose to not drive distracted. This means refraining from:
Phone conversations – handheld, hands-free or Bluetooth
Texting or sending Snapchats
Using voice-to-text features in your vehicle's dashboard system
Updating Facebook, Twitter, Instagram or other social media
Reading or sending emails
Taking photos or videos
Inputting a destination into GPS while your vehicle is in motion
Calling or messaging someone else when you know they are driving
Take the pledge to Just Drive on the NSC website and learn more about Distracted Driving Awareness Month at NSC.org. Did you take the pledge? Send us a Tweet @ElementFleet.