No matter how experienced the driver, there's always room for improvement – especially during icy winter weather. Subzero temperatures and freezing wind often bring dangerous road conditions, putting both drivers and vehicles at risk. It's important to be prepared to take on whatever Mother Nature throws your way.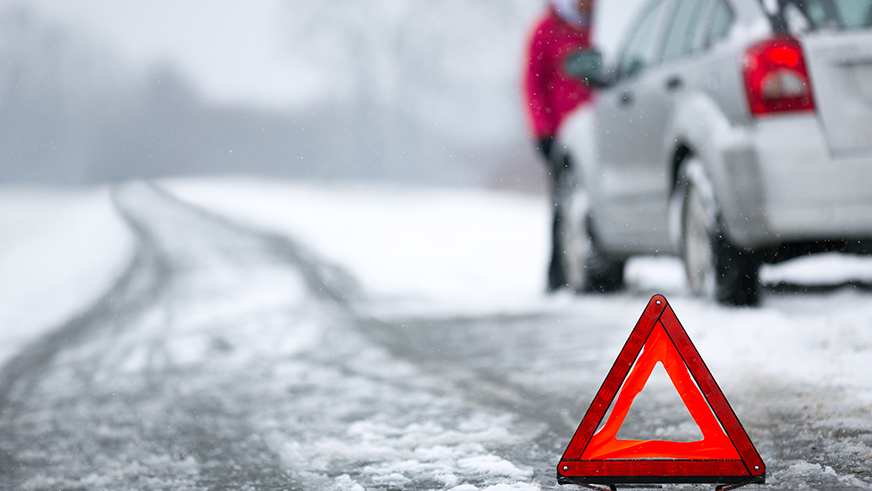 Here are two of the important tips we're thinking about for fleets this winter:
Implement a winter tire policy
While most new vehicles come equipped with all-season tires, the weather and road conditions where your drivers travel may dictate the use of all-weather or winter tires for part of the year. All-season tires normally provide safe all-weather performance, but may not be suitable for traveling in severe snow conditions. Studies have also clearly demonstrated that winter tires provide several key safety features during cold weather periods. For example, the tread compound on winter tires is designed to excel when the ambient temperature drops below 40 degrees Fahrenheit / 7 degrees Celsius.
No matter what tires you plan to use, follow these guidelines:
Install tires in sets of four to help maintain control of your vehicle in icy conditions
Avoid mixing tires with different tread patterns, internal construction and size that degrades the stability of the vehicle
Signs of wear near the tread-wear indicators mean tires have reduced traction and should not be used on snow covered roads
Proper air pressure extends tread life, improves safety and reduces fuel consumption, which are all crucial for saving energy, especially in the winter. Be sure to check and adjust your tire pressure at least once a month when the tires are cold – the best time to check is after the vehicle has been sitting outside all night.
Create a winter emergency kit
Winter storms and icy roads cause unexpected road closures or crashes. Drivers should be prepared with a winter emergency kit. Keep these items in your kit, as recommended by the AAA and CAA, the Red Cross, the Colorado Department of Transportation and the Colorado State Patrol and Transport Canada:
Flares and reflectors to signal for help
Jumper cables
Tire chains and tow strap
Extra windshield wiper fluid
An extra ice/snow scraper and snow shovel
A flashlight with extra batteries
Chemical hand warmers
Extra blankets
An extra coat, hat, mittens, boots, etc.
A jug of water and non-perishable food items
A first-aid kit (mandatory in some jurisdictions for all fleet vehicles)
A deck of cards or book for entertainment
How do you plan to stay safe on the road this winter? Let us know on Twitter, @ElementFleet