Throughout the summer and fall, weather patterns are often unpredictable and severe weather outbreaks are more common. From hail storms to floods, each weather type requires a specific approach when it comes to preventing and dealing with vehicle damage.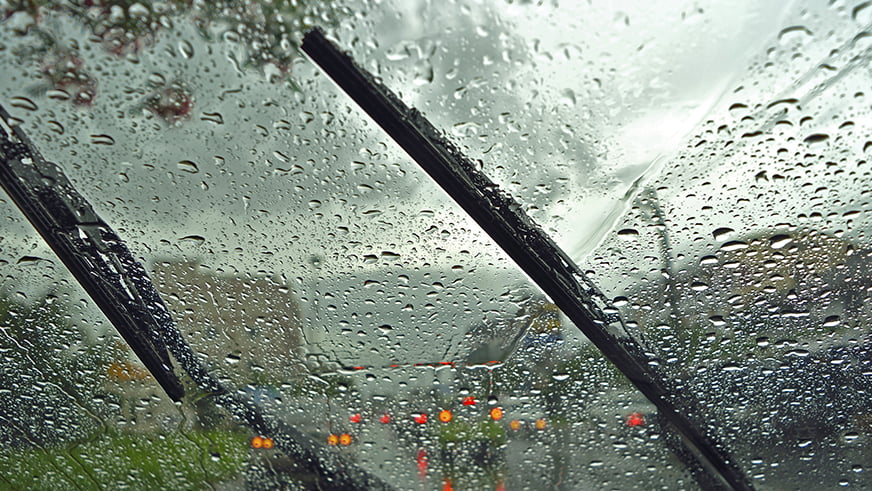 When severe weather warrants an emergency or disaster declaration by state or local government, it will impact your fleet. You can't always know when disaster will strike, but it's important to consider fleet in your emergency plan.
Here's what you need to know when handling flood conditions:
When flooding occurs, always follow the advice of the National Weather Service. Each year, more deaths occur due to flooding than any other thunderstorm related hazard – and half of those deaths happen when a vehicle is driven into flood water, according to the Center for Disease Control. The National Weather Service advises "Turn Around and Don't Drown," as only 12 inches of flowing water can carry away a vehicle.
Out of all weather damage types, flood damage is the most likely to plague a vehicle long term. Flood damage which will impact resale value of a vehicle, so weigh any flood repair for long term cost impact. Why put money into a devalued asset that you may not recoup? Minor flood damage may make sense to repair in certain cases, but interior, electrical/electronic system damage have lasting effects.
Typically, flood water leaves a "water line" behind after it recedes. Debris or contamination in the water will deposit particles on the surface, leaving a visible line showing water depth.
Water can infiltrate all mechanical systems and render a vehicle inoperable. If a vehicle has been partially submerged in water 12 inches or deeper, consider having the vehicle towed to examine the mechanical condition before attempting to start the engine.
If water entered the cabin, do not attempt to start the vehicle as its electronic components have likely been compromised. In most vehicles, the airbag and restraint control module are mounted to the floor beneath the carpet. Moisture can wick into fabric and affect areas even above the water line.
If the vehicle stalled out while driving through standing water, don't try to restart. Engine damage is extremely likely if water was ingested.
It's helpful to know the source of the water – fresh, brackish or salt water – and the duration of time the vehicle spent submerged. Brackish and salt water are the most damaging as they cause corrosion when in contact with electronics. If the vehicles electrical system has been compromised by anything other than fresh water, repair is typically not an option.
Minimize cost and downtime by establishing a plan and policy before flood damage occurs. Do you have any best practices when it comes to dealing with severe weather? Join the discussion on Twitter @ElementFleet