Transportation is vital for business success – whether you're moving products from point A to point B, service technicians from job to job or simply moving employees for daily work purposes. Today, most companies still own or lease fleets for these purposes, but what if they didn't?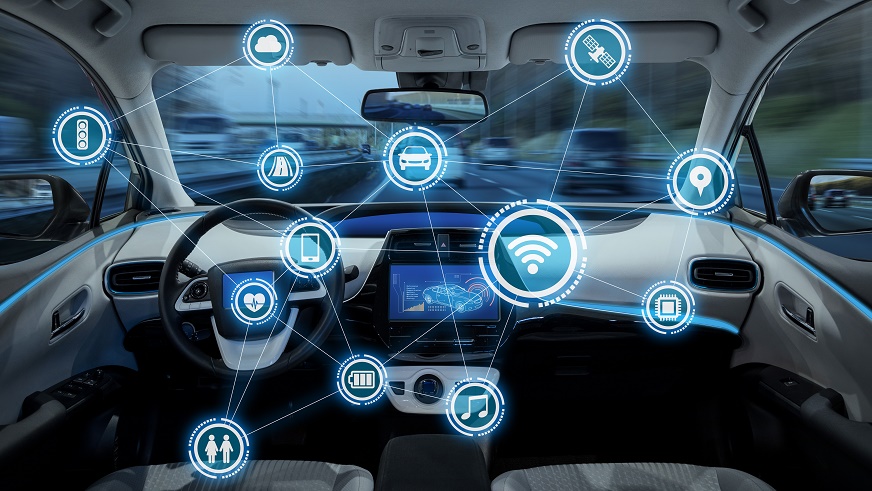 The definition of "fleet" is rapidly changing. In fact, it is expanding. New modes of transportation are transforming how people and products move, and how we define the modern fleet. Fleet is becoming an enabler for mobility, which is just a small slice of an overall transportation strategy.
Mobility as a strategic advantage
A mobility mindset allows organizations to put people before assets. It lets companies shift their focus and operational expense from managing vehicles to enabling mobility, and encompasses all relevant modes of transport – whether owned, leased long-term, rented by the hour, day or week, licensed, ridden, flown, autonomously driven or self-propelled.
This is vastly different than how we have historically thought about getting from A to B. And how effectively companies manage this transition to the mobility mindset can become a strategic business advantage.
Connectivity drives efficiency
The key to mobility management is information – data points gathered from multiple systems and processes that are integrated together to create a bigger, broader view of a company's complete mobility landscape. In-vehicle telematics are already widely used in today's fleets to provide insight into vehicle health, driver performance, location and maintenance needs.
For a company using only its own vehicles, connectivity drives efficiencies and creates lower total cost of ownership for the fleet. But what happens when you add in modes of transport that you don't own or lease? Without data, all those efficiencies go out the window, because you no longer have comprehensive insight into all modes of transport, and associated cost, performance, location and more.
Luckily, these emerging modes of transport were born as digital native businesses. They're already on board with connectivity. And, due to the nature of apps and data-sharing, connecting to systems that deliver data from third-party sources, like weather or traffic, is commonplace. Mobility users or their partners are now tapping into comprehensive technology platforms that find meaning in the myriad data streams, transforming it into business insights and leading to ever-smarter decisions.
Fleet manager roles are changing
Mobility management is about understanding transport and how it can support the business, but it's also helping employees understand how to exist in the changing mobility landscape. For many fleet managers, taking on a role that requires change management with human assets is completely new. But it's a critical step.
For example, as part of a mobility strategy, an employee who historically had a dedicated vehicle may receive a mobility budget instead. This flat-fee-based financial incentive can shift the line item of the expense as well as incentivize employees to choose modes of transport that are more in line with business needs, are more sustainable, and can evolve with the needs of the employee over time. While a mobility manager (or in some cases procurement, travel or other management role) still oversees the "fleet" options, a bigger part of their role may be empowering employees to navigate new processes and procedures.
From TCO to TCM
Like most disruptive trends, mobility management will find its way and best practices will start to emerge. One of the most compelling components might just be a new business metric. Without "ownership" as part of the model, companies will look to define total cost of mobility (TCM) instead. Within TCM, companies will be able to better understand their mobility costs, but also their global mobility footprint, impact on employee satisfaction, impact of mobility strategies on business outcomes and more. Mobility management: it's the new competitive advantage.
Read the full article at Field Technologies Online. What are your thoughts the transition to mobility management? Send us a Tweet @ElementFleet.