Since their appearance in the mid-1980s, Run-Flat tires (RFT) continue to grow in popularity as the technology advances. Many of today's fleet managers may know about run-flats, but they might not truly understand their benefits — and what makes them a smart investment for fleet.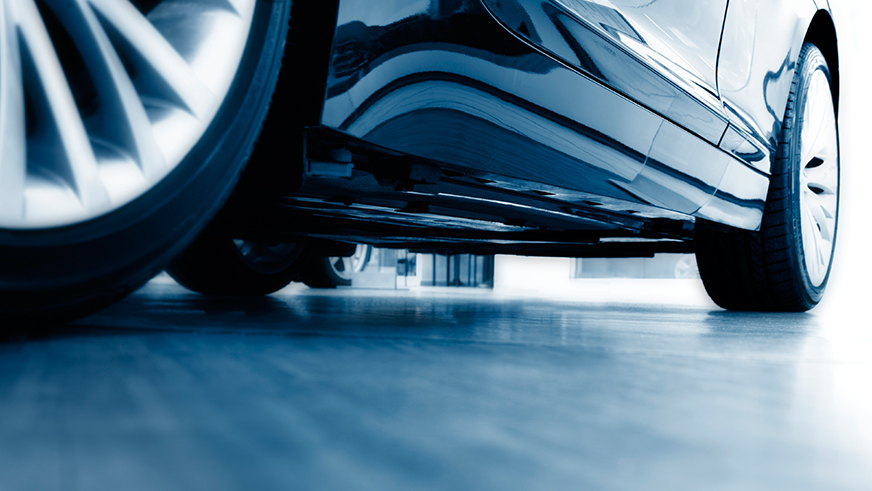 Run-Flats are tires you can continue to drive on after a puncture or loss of pressure. And when it comes to safety and convenience, the ability to keep driving makes a big difference. Changing a tire on the side of the road can be tricky even in the best of circumstances. Run-Flat tires allow enough time for you to get to a safe location to change your tire or head to a qualified mechanic. High quality Run-Flat tires allow drivers to travel up to 50 miles at up to 50 miles per hour after experiencing a puncture or loss of pressure.
The technology behind these tires typically falls into one of two systems: the self-supporting system or the support ring system. In most self-supporting Run-Flat tire systems, the tire is engineered with a reinforced sidewall construction that will continue supporting the vehicle in the event of air loss. The support ring Run-Flat tire system employs a ring of hard rubber or another structure that can support the vehicle's weight after a puncture.
Regardless of the specific system type, Run-Flat tires can only be used on a vehicle equipped with a Tire Pressure Monitoring System (TPMS). As soon as one of your tires loses pressure, the TPMS sends an alert. In the U.S., all cars made after 2007 now have a TPMS.
Tire manufacturers engineer unique features into their run-flat tires. For example, when a run-flat tire loses pressure, it relies on the internal sidewall supports to carry the weight of the vehicle. The excess friction a punctured tire adds to the sidewall supports can cause heat build-up. Bridgestone engineers recognize this challenge, so they developed cooling fins for DriveGuard run-flat tires to create increased airflow around the tire, reducing damaging heat build-up at low air pressure. By reducing heat, engineers could keep DriveGuard tires lighter and more flexible, so they ride like conventional touring tires. Other innovations improve handling in wet and dry conditions, safety and durability.
With Run-Flat tires, gone are the days of unsafe tire changes in inconvenient or dangerous locations. The latest tire technology, like Bridgestone DriveGuard, offer stability, stamina and safety — making them a smart choice and a solid investment for your fleet.