Braving a hailstorm is tough enough, but dealing with the aftermath creates an even greater challenge. Hail damage occurs most often in April through June – and, according to the National Oceanic Atmosphere Administration, causes about $1 billion in damage to property and crops each year.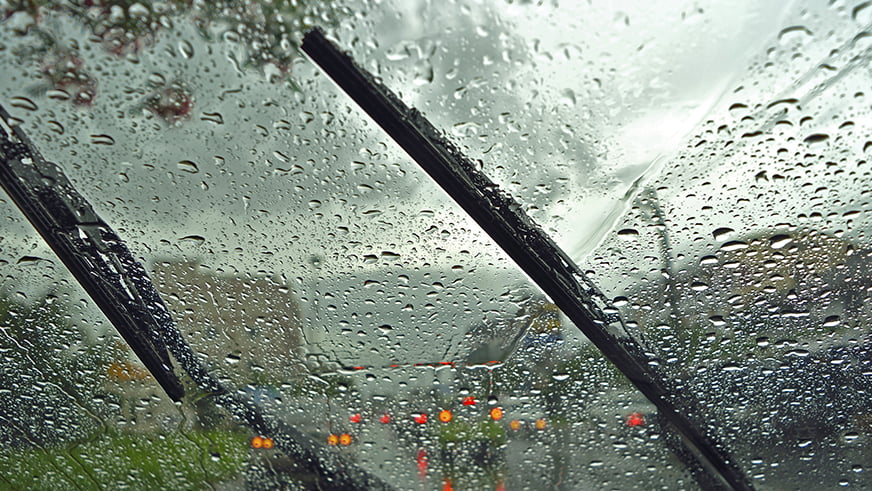 This year, the severe weather season is off to a strong start. When severe weather warrants an emergency or disaster declaration by state or local government, it will impact your fleet. While you can't know exactly when disaster will strike, fleet is an important component of your emergency plan.
Here are some crucial considerations when it comes to handling hail damage:
Why hurry?
If your vehicle sustained hail damage, it's likely that many others in the area were also affected. This crowds the repair shops and you may get stuck in the backlog. If possible, wait until the end of the season to repair to spare the expense and downtime of having the same asset damaged multiple times throughout the season.
Hail damage is one of the most benign types of storm damage as it generally impacts only the appearance of the vehicle. The impact to resale is not as severe as it would be for collision damage. The secondary market for service vehicles includes people who are focused on getting a good vehicle at an optimal price, rather than dwelling on cosmetic blemishes.
When is repair necessary?
Repairing safety items, like broken glass, mirrors and lamps is a must. However, repairing cosmetic items is at your discretion when your fleet is self-insured. If lamps merely have scuffs from hail impacts, you can spare the expense of repair. Darker colored areas show damage more than light, which may make selectively repairing vehicles possible. Consider adapting color options in areas most prone to hail damage to cut future expense.
There is little benefit to repairing the roof on a taller vehicle, as it is out of sight. Additionally, Vehicles with roof racks typically sustain minor roof damage in daily operation, leaving little value in addressing hail damage. If image is critical, address the visible areas and spare the unnecessary expense. For example, you can drastically improve the appearance of a pickup truck by only addressing the hood and tops of the fenders.
A service fleet using trucks and vans will see less benefit to repairing hail damage as the vehicle will likely have a rougher service life with concerns for greater damage.
Hail damage will unlikely break the paint on a vehicle, which eliminates concern over rust if the damage is not repaired.
Cut repair costs and minimize downtime by establishing a plan and up-to-date policy before hail damage occurs. What are your best tips when preparing for or handling severe weather damage? Drop us a hint on Twitter @ElementFleet