Managing a truck fleet is more complex and challenging than ever. New trends in technology and fuel and are reshaping all aspects of trucking in North America. But with new leasing and fleet management opportunities, trucking companies have access to powerful tools to maximize their performance.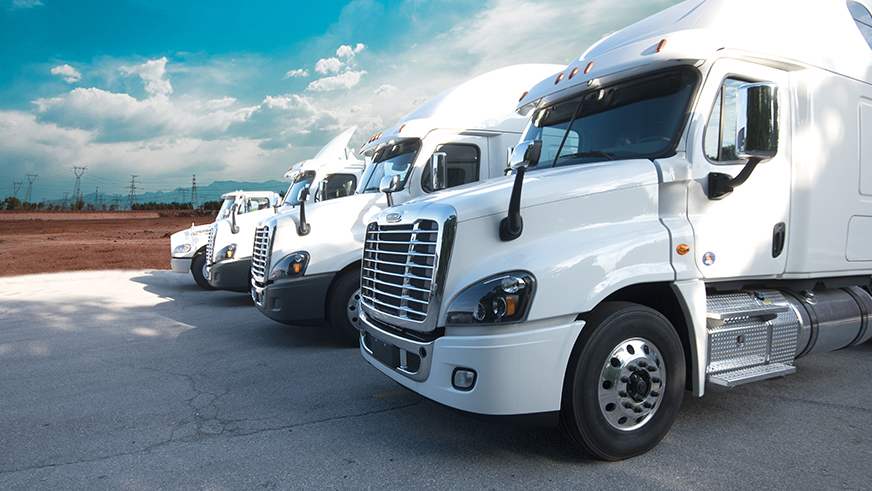 Here is a step by step guide to optimizing truck fleet management:
Design financing that meets your needs
Truck financing is changing as fleets discover new, more effective options. For example, financing with a bank might offer you lower costs, but they don't know the ins and outs of fleet management or have the buying power of long-term truck OEM relationships.
Consider unbundled services
Many older trucking fleets turn to full-service leasing because it allows them to spend more time focusing on their customers. However, they often end up paying for services they never or rarely use. For example, if your full-service fleet contract includes 50 truck washes in a two-week period and only 30 trucks get washed, you don't get credit for those 20 unwashed vehicles.
Improve your day-to-day operations
Revamping your fleet operations starts with analyzing your assets. First things first: you need to find the right truck for the job. The next step is to find operational trends using emerging technologies – like vehicle analytics and telematics. You can use these to enhance driver training and boost fuel services
Maximize maintenance efforts
Keeping vehicles on the road and earning money ensures the lowest total cost of ownership for your fleet. With the right maintenance program, you can avoid overpaying for parts or spending on unnecessary preventative maintenance.
Get the information you need
Information is power when it comes to running a successful trucking business. Effectively mining data and making it easy to digest is now a crucial element of modern fleet management.
Choose to partner with a provider that can help your fleet access the expertise you need. Learn more here.
How are you optimizing your truck fleet management? Let us know on Twitter @ElementFleet