First appearing in North American markets in 2001, European-style vans have several benefits, including larger cargo capacity and improved fuel mileage. Recently, many Element customers have made the shift to Euro-style vans. However, they are distinctly different than conventional body on-frame vans. Let's look at some of the benefits: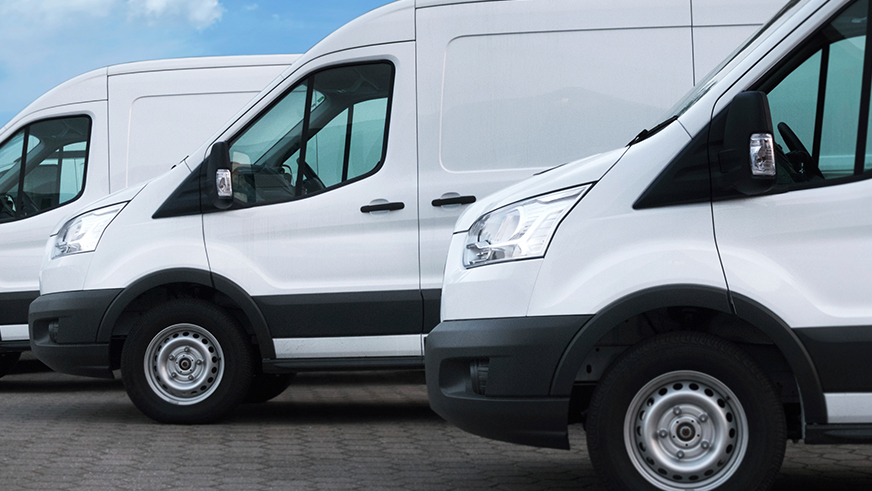 Larger cargo capacity
A lower floor and alternative body construction creates larger cargo capacity for Euro-style vans. Unitized construction – integrating the frame rails into the body – makes this possible.
Better fuel economy
Euro-style vans help increase fleet fuel economy in a few different ways:
The unitized body helps improve fuel economy by reducing the weight
Lighter bodies allow for smaller displacement engines, which downsizes the power train. You can maintain performance and capability by turbocharging the engine.
The sleek shape and tighter panel fit of Euro-style vans reduces drag, making the vans more aerodynamic
Durability
It's a common misconception that Euro-style vans are less durable than traditional models. Older models were more robust in exterior construction, but heavy steel bumpers and body panels made them less efficient.
Repair cost
In the past, it was not uncommon to see fleet vans operating with heavily damaged panels — but foregoing repairs is not recommended for newer models.
Newer vans have a plastic bumper cover fitted tightly over a steel reinforcement. Although these bumpers are more susceptible to impact damage, the best practice would be to avoid a collision entirely – and new safety technologies help make this possible.
Physical damage cost is one of many factors to consider when making sourcing decisions. Here's how a collision might affect Euro-style vans:
Bumper damage
Minor impact will mar the finish of plastic bumpers. In colder climates, the plastic may split from impacts. Plastic bumpers have several parts, rather than the one-piece steel bumper on older models. Damage to multiple components of a newer bumper can result in a higher replacement cost.
Added features
Bumper sensors, reverse cameras and blind spot monitors can prevent collisions and damages, but they can be costly to replace when an impact is inevitable. Some safety systems may require recalibration when replacing parts, which also has the potential to add cost.
Front impacts
Euro-style bumper design and smaller displacement turbocharged engines are costly factors due to requisite charge air cooler, which typically mounts ahead of the radiator and is vulnerable in a moderate impact. The sleek shape of Euro-style vans also puts the engine and mechanical components further forward.
Side impacts
With the variety of wheelbases and roof heights, a modular design is common. This is a benefit in minor impacts, as an entire side is not required since the damaged portion may be separately serviced. In moderate impacts however the combined cost may be more expensive as more parts are required and their replacement can be labor intensive.
Rear Impacts
Euro-style vans typically have larger doors and door openings. These larger doors are more complex to manufacture and are more expensive to replace.
Despite the increased cost of a potential collision, European-style vans are dominating the market as fleets choose efficiency over the familiarity of older models. Share your thoughts and join the conversation! Send us a tweet, @ElementFleet.