Vehicle remarketers are some of the most innovative people I know. That's why I was excited to talk about the future of fleet at the International Automotive Remarketer's Alliance (IARA) Summer Roundtable this week in Toronto. Remarketers are always looking for new ways to get the most value for every vehicle—from data-driven decisions on pricing to opening up new channels.
Recap from IARA Summer Roundtable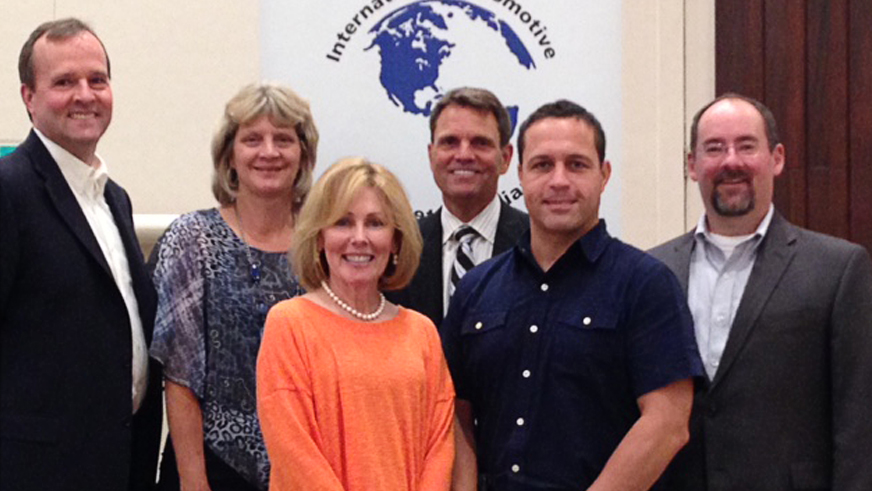 I took the opportunity at IARA to share how I look at technology and innovation. The fleet management business has never been more data-oriented, tech-driven and global. Now more than ever, it's important to focus on customers to deliver results to their businesses and bottom lines.
We use data to better understand the factors that drive maintenance, fuel, safety and other costs daily and across the vehicle lifecycle. Our goal is to help customers explore the connections, find correlations they may have never considered and then impact those factors with pinpoint accuracy.
Data creates opportunities to leverage global spend; many suppliers and customers have a global footprint much like Element does. Global partnerships can open these channels for your customers. Knowledge of purchase and resale markets makes it possible to know when and how vehicles can fetch higher resale values in specific markets. Using global data, expertise and relationships can ensure that vehicles get to the right markets at the right times to maximize value for everyone involved.
Use insights from data to find innovative ways to analyze and understand vehicles, trends, markets and channels. This will help you maximize vehicle returns for customers and more. Focus on earning customers' business every single day, and you'll deliver results to their businesses and their bottom lines.
These are the big trends that are impacting our industry. The challenge lies in delivering advanced analytics that meet the increasing demands of the fleet management market: reach and resources, cutting-edge technology and people with the right skill sets.
How are you preparing for the future of fleet management? Let me know on Twitter, @KristiWebbEFN.