Safety and collision avoidance is a top concern for all fleet managers. With over 426,000 people affected by distracted driving each year, automakers are taking vehicle safety features to the next level. Here are some important emerging safety features and how they can help keep your drivers safe: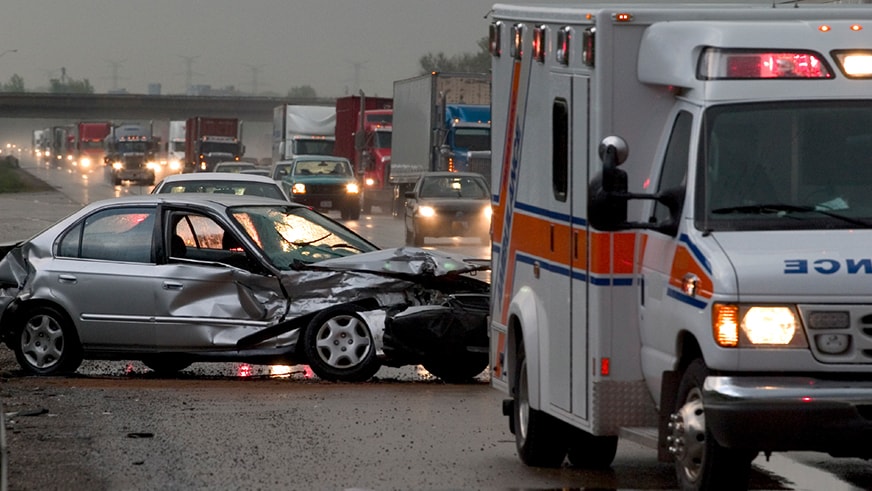 1. Tire pressure monitor
Tire pressure is common when there is a change in temperature or elevation. A Tire Pressure Monitoring System (TPMS) lets the driver know if tire pressure has changed. However, it may not specify which tire needs attention.
2. Forward Collision Warning
Forward Collision Warning is designed to alert the driver to a hazard ahead so you can brake or swerve in time. This feature will not automatically brake or swerve for you.
3. Blind Spot Detection/Collision Warning
Blind Spot Detection uses a symbol, sound or vibration to alert the driver when there are vehicles located in their blind spots. One limitation of this system is that it may not detect motorcycles or very fast moving vehicles.
4. Lane Departure Warning
On highways when painted road lines are clear and bright on both sides of the lane, the vehicle can alert the driver if they are straying from their lane.
5. Adaptive Cruise Control
Adaptive Cruise Control helps the driver keep up with the flow of traffic. It automatically speeds up and slows down the vehicle to keep a set following distance relative to the vehicle in front of you. The system will do some braking, but it's important to understand exactly how it works. Some systems will brake to a stop, but most will only brake to slow down slightly.
6. Emergency Brake Assist
When you brake, Emergency Brake Assist helps by braking harder, but will not automatically stop your car.
7. Adaptive Headlights
Adaptive headlights automatically move side to side as the steering wheel turns, but the driver will still need to manually switch from low beams to high beams.
8. Rearview Camera
The Rearview camera shows a wide view behind your vehicle while in reverse, even at night. Be sure the lens is clear from snow, dirt or direct sunlight, as the rearview camera may be obstructed.
9. Obstacle Detection
Obstacle Detection uses sensors mounted in the front or rear bumpers to determine the distance between the car and nearby objects. Because it uses radar and sonar technology rather than a camera, it works better in low-visibility conditions like fog, snow and rain.
What safety technologies are important to you? Join the conversation and send us a Tweet @ElementFleet.