Several of us were down in Arlington, Virginia to talk with the editors of Transport Topics, the publication from the American Trucking Association, about the truck industry and what Element Fleet Management is doing to help truck fleets be more productive and cost effective.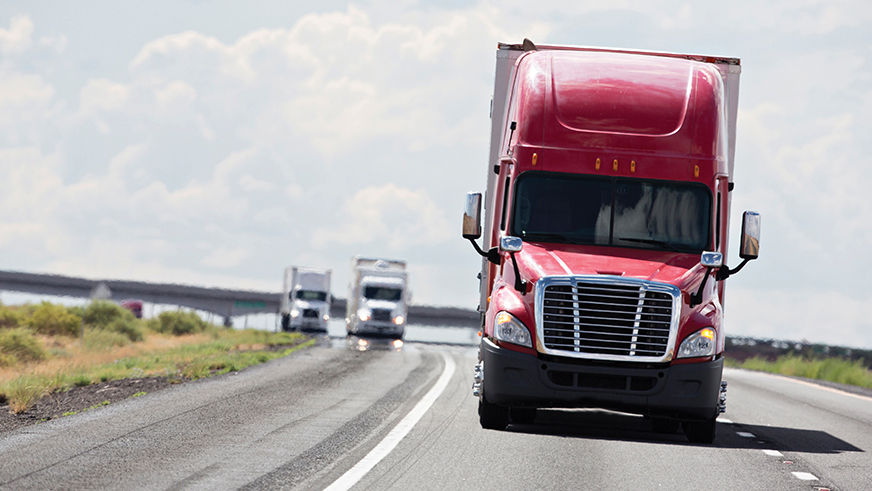 If you have a subscription to Transport Topics, you probably saw the article by Rip Wilson in the August 17, 2015 edition that resulted from our conversation.
Excerpts from the truck fleet article:
Truck leasing:
"Customers have come to us looking for more transparency in their leases, [Brad Burgess vice president of sales, Element Fleet] said. "Customers want to structure flexibility into their lease. They don't want to be put into one model, like a full-service lease,"
He added, "People are getting sick and tired of paying for risk they don't need to take," which has led Element to create a "pay as you go" model for leases to include features the customers want such as fuel reporting, safety or telematics.
Spec'ing trucks:
"Fleets are spec'ing automated manuals to reach the new demographics," said Rich Zambroski, manager of Truck Excellence, believing those drivers are more comfortable with that equipment. Zambroski also said that as the chronic shortage of drivers spreads into the private fleet sector, some companies also are changing their spec'ing to suit older owner-operators who are accustomed to manual transmissions. "…Some of them are a little hard-headed" about switching to automated manuals, he acknowledged, "but when I educate drivers over time – show them the fuel savings and the efficiencies that help to drive savings – they recognize it may help to increase their pay. By and large, they are buying into it."
Truck fleet management:
"The old fleet managers are disappearing and being replaced with finance and procurement folks," Zambroski said. "They need help managing their fleets." As an example, he said, Element has a consulting team that specializes in helping customers analyze the cost of ownership and trade cycles as well as maintenance cost assessments.
It was great to talk with the editors about changes in the industry, as well as demonstrate how Element is a "one-stop shop" for all trucking-related services. If you'd like to find out more about our capabilities, go here.