When it comes to replacing tractors, many fleet managers follow the "one million mile" rule – running a tractor to one million miles before investing in a replacement. But this long-standing golden rule may be on its way out.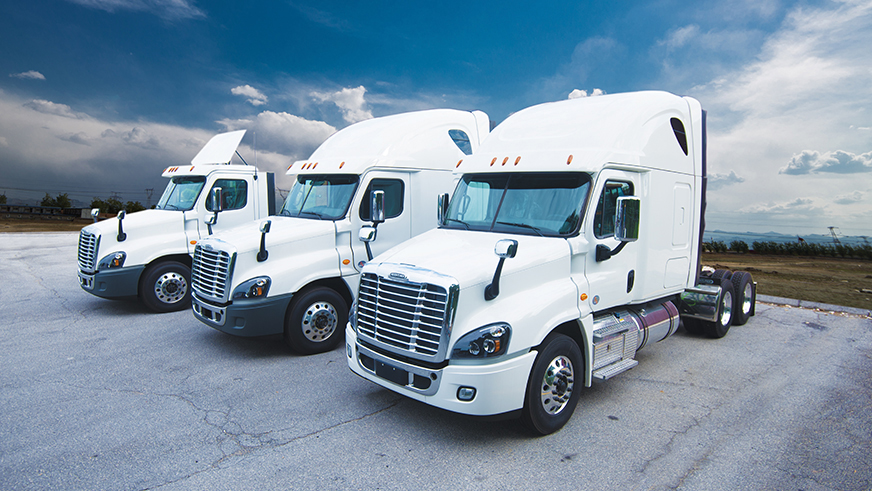 Purchasing or leasing a new tractor can be an intimidating expense, but with improvements in fuel standards, telematics and safety, the "one million mile" cycle may put long-term savings at risk. We encourage Element customers to consider cycling through old tractors sooner, which can lead to lower total cost of ownership. Let's take a look at some of the benefits:
Fuel efficiency
Tractors are expensive – and fleets that run them for as long as possible are increasing cost-effectiveness. But with advancing technology, heavy-truck fleet tractors get better and better each year, just like passenger vehicles. These improvements enable savings throughout the lifecycle of a heavy truck.
Fuel, a major ongoing expense, is often the largest savings opportunity when cycling tractors as diesel fuel prices increase globally. Newer tractors offering improved fuel economy can dramatically shift your fleet's cost efficiency.
Maintenance savings
New-and-improved tractors also require less maintenance. Maintenance costs are often based on a tractor's age, and cycling out sooner can help avoid issues before they arise. This helps decrease expensive downtime, keeping your fleet up and running.
Increased safety
Most newer trucks also provide vastly improved driver safety features. These features increase on-the-road savings and reduce risk across the entire organization.
Data doesn't lie
With more data available than ever before, fleet managers can gather insights, measure performance and adjust their business strategy accordingly. Integrating data from a variety of sources offers a line of sight into many aspects of fleet performance.
Working with a smart technology partner will help turn your fleet data into an action plan for decisions, like truck cycling, to improve total cost of ownership on each tractor and maximize profits.
Because our team at Element approaches this practice holistically, we see the pain points of many fleets' operations. We're finding that companies need to re-think the optimal time to cycle through older tractors to reduce costs and increase uptime over the lifetime of the fleet.
Read my full article on TruckingInfo.com and to learn more about our services, visit our Truck Fleet Management Services page.