Animal-vehicle collisions can be dangerous so it's important for drivers to be alert for unexpected animals that enter the roadway. The Center for Transportation offers helpful tips for drivers to avoid colliding with unexpected and unpredictable animals.
What to do if an animal is in front of your vehicle: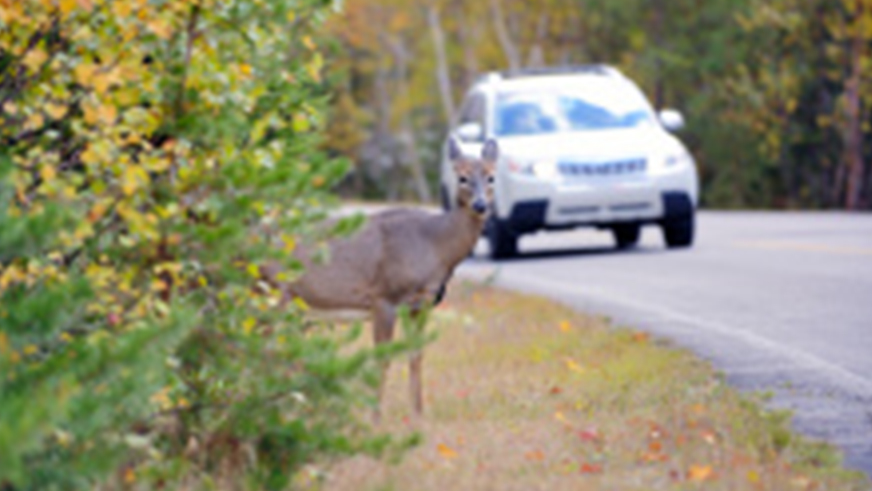 Scan the road ahead of you. Looking ahead helps provide enough reaction time if an animal is spotted. Some animals, such as deer, move in groups so when one is in your sight it's most likely there are more in the area.
Use high beam headlights if there's no oncoming traffic.
If a collision can't be avoided, apply the brakes firmly and remain in the lane.
Be extra cautious during dawn and dusk - deer especially tend to be more active during those times.