It's spooky season and as Halloween creeps closer, it's important to take extra safety precautions around October 31. With parties and trick-or-treaters, more people will be out on the road. In fact, Halloween is one of the top three days for pedestrian injuries and fatalities. Follow these tips to keep everyone safe: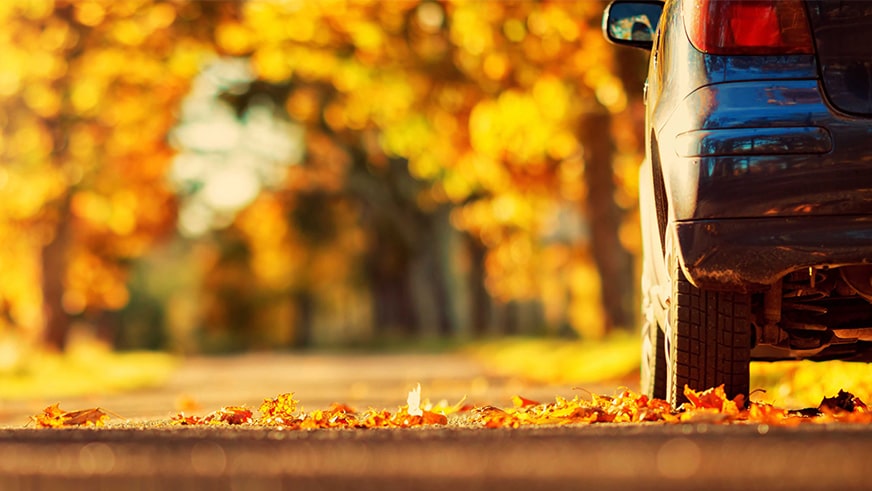 Drive slowly and make yourself visible
In areas where pedestrians are more common, slow down, especially at night. If your sight is limited, it's always safer to drive below the speed limit. Don't pass stopped vehicles unless you are waved on – the driver may be dropping off children. Always keep your headlights on – pedestrians will be able to see you coming just as much as you can see them. Communicate with other drivers. For example use your turn signals if you're making a turn or use your high beams to alert oncoming traffic of a pedestrian or other obstacle in the road.
Eliminate distractions
Eliminate all possible distractions while driving on Halloween, especially if you're in an area where there may be trick-or-treaters running around. Don't use your cell phone while driving as it could pose a threat to you and any little ghouls or ghosts trying to enjoy their candy. Avoid any other distractions while driving like loud music, eating or setting your GPS.
Don't count on crosswalks
Over 70 percent of the accidents occurring on Halloween night are away from an intersection or a crosswalk, according to Safe Kids Worldwide. It's not uncommon for kids, especially on Halloween, to run out into the street without thinking twice about whether a vehicle is coming or not. Be extra careful between the hours of 4:00 p.m. and 8:00 p.m., which is considered prime trick-or-treating time for smaller children.
Watch for drunk drivers
Halloween isn't just for kids. It's also an excuse for many adults to throw Halloween parties. Keeping this in mind, keep an eye out for drivers under the influence. Read more about how you can spot a drunk driver here.
Halloween is a fun, exciting day for many, but as a driver, be aware of the possible dangers that come along with this holiday. For more fleet safety tips, visit elementfleet.com/resources/tips-advice.