The holiday season is here, which means there are more drivers on the roads, completing their shopping lists and traveling to meet family and friends. With the unpredictable weather in the winter months and increased traffic, here are some helpful tips when driving during this holiday season: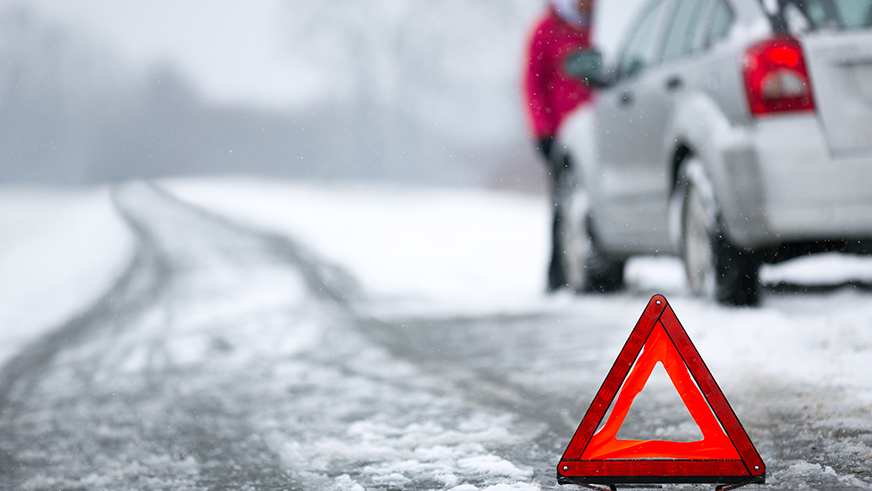 Make a plan
Increased socialization during the holidays often involves consuming alcohol. If you plan on drinking, make sure you have a safe ride before the night begins. Identify a designated driver, take a taxi or find a ride using one of the many safe ride organizations like Uber, Lyft, Safe Rides or Sober Rides. If getting home isn't possible, plan to stay the night at a nearby hotel or with a friend or family member.
Don't drive if you're tired
Avoid driving while you're fatigued. Getting the proper amount of rest before taking on winter driving reduces any possible risks. If you're planning a long road trip, take proper breaks. For every two hours spent driving, take at least a 15-minute break.
For more tips, read our guide on preventing driver fatigue.
Prepare for winter weather:
Clear any excessive snow off the top of your vehicle
Never warm up a vehicle in an enclosed area, such as a garage
If your tire pressure light comes on, check your tires as soon as possible
Keep your gas tank at least half full to avoid gas line freeze-up
Avoid using the parking brake in cold, rainy or snowy weather
Avoid using cruise control when driving on slippery roads