Effective fleet management is essential to your company's financial success. It's one of the top five controllable expenses so by running your fleet efficiently you can crush non-essential costs and drive profitability. Become the champion of your corporate fleet management program, empowered by Element Fleet Management.
What are fleet management services?
Fleet management services help you to optimize performance and improve productivity throughout the life cycle of your fleet – from purchasing and finance, maintenance, operations through to vehicle remarketing.
Our fleet management system makes it simple for you to organize national and global fleets while encouraging your drivers to self-serve and streamline mileage reporting and day-to-day maintenance. When it comes to purchasing and maintenance, our purchasing power means that we can negotiate the best deals for your company.
The importance of effective fleet management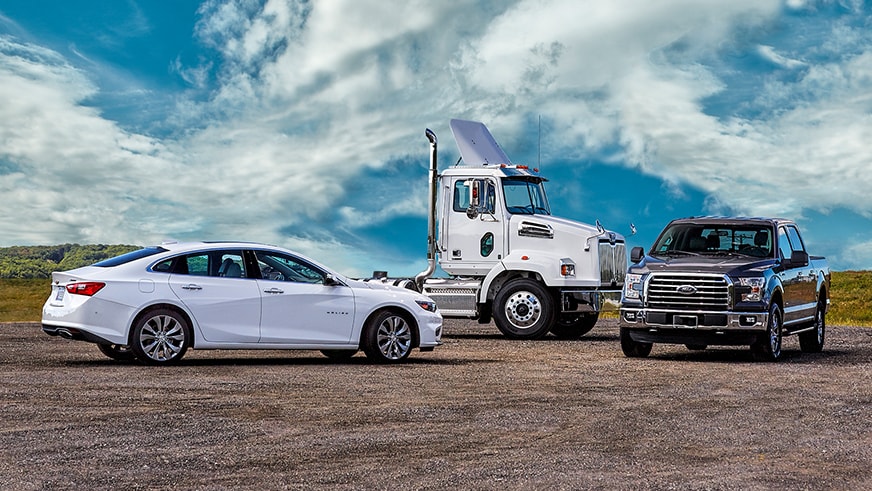 We know that your job is challenging – as well as looking after vehicles and drivers, you're expected to meet aggressive budget goals and constantly find efficiencies, while safeguarding the company's assets and supply chain.
Fleet management is becoming more integrated into the business, bringing challenges and opportunities for fleet managers. Executives are now looking to fleet managers to solve not just fleet challenges but to play a part in addressing business-wide priorities.
As a result, the role of fleet managers has developed rapidly over the last few years, and it now enjoys an elevated position. Now running a successful fleet management program calls for skills including strategy, change management, finance, and negotiation.
When these skills are applied effectively, fleet plays a critical role in business success through managing operating costs and increasing the productivity of employees driving for the business. To do this, a fleet manager needs to be on top of:
Having vehicles where and when you need them
Having the right vehicles for the right job
Keeping those vehicles on the road and productive
Ensuring driver safety
Minimizing corporate risk
Why partner with a fleet management company?
When it comes to independently managed fleets, you may be missing out on crucial support and insight. Partnering with a fleet management company like Element gives you a single contact for end-to-end fleet solutions. This creates new opportunities for you, freeing you up to focus on the key strategic elements of your job that will drive extraordinary results for your company.
When moving your independently managed fleet to work with Element, you will benefit from our industry-leading:
Consulting expertise in enterprise fleet management
Volume purchasing power
Benchmarking data
Fleet analytics technology
The decision to partner with a fleet management company is an important one, and Element is here to help you manage any and all aspects of your fleet's lifecycle with a comprehensive suite of fleet services.
Customized fleet management solutions
Whether you're 100% hands-on or want to leave everything to us (or somewhere in between), we can develop a tailored fleet program to your company's specific needs and goals.
Cost savings
We're experts in vehicle right-sizing, alternative fuels, telematics solutions, and we have long-standing relationships with OEMs, all of which can add up to significant fleet cost savings for you.
Fleet asset management
Does your company use forklifts, pickers, pallet jacks or other material handling equipment? Often overlooked, these items are just as important to manage as your fleet of vehicles. At Element, we offer asset management, not just vehicle management.
Industry-leading fleet technology
Our fleet management technology, Xcelerate™, helps deliver data-driven solutions through the deepest benchmarking in the industry and advanced analytics. All this data is presented in a personalized dashboard which simplifies the complexity of fleet data.
Fleet operations
Our years of expertise and industry knowledge provide deep strategic fleet consulting insights to optimize your fleet and achieve your business goals. Our team will continuously monitor and proactively fine-tune your fleet program to deliver better value.
Vehicle safety & accident management
Our fleet risk management solution allows you to identify any vehicle risk factors for accidents and work to reduce them. For any roadside emergencies, we provide 24/7 driver assistance, from blown tires, lack of fuel to more serious breakdowns.
Vehicle maintenance
Achieving your fleet and business productivity goals is reliant on having your vehicles on the road. Our fleet maintenance solutions get your vehicles up and running as quickly and cost-effectively after a breakdown or routine maintenance, drawing on our vast network of repair providers.
Driver management
Our telematics solution reports on a wide range of activity from harsh braking to seatbelt clicks. It will allow you to improve the skills and habits of your drivers, reducing corporate risk, lowering accident costs and increasing productivity.
Mobile driver tools make it easy for your drivers to tackle fleet tasks while they're on the go. This includes managing mileage reporting and maintenance reminders.
If you have a fleet of vehicles or material handling equipment, there are many advantages to using an outsourced partner to save money and improve productivity.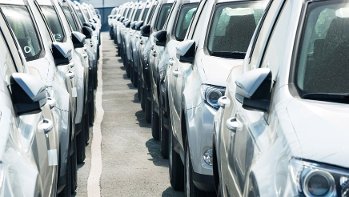 Each year you should look at your fleet policies and ensure operations are set up for success. When it comes to managing vehicles, policies provide many gains in efficiency, safety and cost reduction. We've picked a couple significant areas to get you started on your desired path.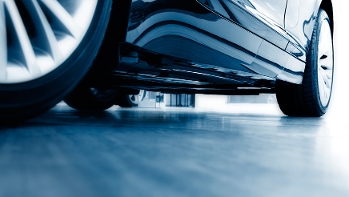 As a fleet manager, it's important to protect your assets – both your drivers and vehicles. That's why fleet safety is crucial – it's your job to keep them safe. Follow these tips to improve fleet safety and accident rates.