Board of Directors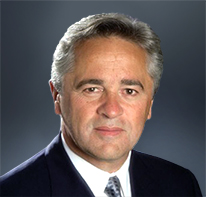 Honourable Brian V. Tobin, P.C., O.C.
Chairman
The Hon. Brian Tobin is chairman of Element Fleet Management and is Chair of the Compensation & Corporate Governance Committee.
The Hon. Brian Tobin was named as an Officer of the Order of Canada in 2013 for his contribution to Canadian public policy as a federal and provincial politician, and for supporting economic development in Newfoundland and Labrador.
Mr. Tobin served as the Federal Minister of Industry from October 2000 to January 2002, prior to which he served as the Premier of Newfoundland and Labrador from 1996 to 2000. Mr. Tobin served as a Member of Parliament from 1980 to 1996 and served as Minister of Fisheries and Oceans in the federal cabinet from 1993 to 1996.
Mr. Tobin is currently Vice Chair with BMO Capital Markets in Toronto. Mr. Tobin serves as Chairman and director of New Flyer Industries Inc., Lead Director and Chairman of Aecon Group Inc.
Mr. Tobin also served as Executive Chairman, President & CEO of Consolidated Thompson Iron Mines Ltd. Mr. Tobin lead the negotiating team that sold CLM to Cliffs Natural Resources for 4.9 billion dollars which was one of the biggest global mining deals in 2011.
Mr. Tobin is a member of the Institute of Corporate Directors and a graduate of the Directors Education Program. Mr. Tobin has been awarded honorary degrees by both St. Francis Xavier University and Brock University.
Steven K. Hudson, FCA, B.B.A.
Vice-Chairman
Mr. Hudson is Vice-Chairman of Element Fleet Management's board of directors and is a member of the Risk & Credit Committee.
Steven Hudson is the Chief Executive Officer of ECN Capital, a leading commercial finance company formed from the October 2016 separation of Element Financial Corporation into two market leading companies – Element Fleet Management and ECN Capital. Prior to his appointment as the founding CEO of ECN Capital, Mr. Hudson served for five years as the Chief Executive Office of Element Financial Corporation.
Under Mr. Hudson's leadership between 2011 and 2016, Element's assets increased from just over $400 million to more than $24 billion establishing it as North America's largest independent equipment finance company and as one of the largest fleet management companies in the world. During this period, Element raised more than $5.7 billion in equity to fund the Company's growth including its $8.9 billion purchase of GE Capital's fleet management business in 2015.
An entrepreneur, investor and incubator of successful businesses, Mr. Hudson has a distinguished track record across several business sectors, with deep expertise in financial and capital markets. He is the founder and principal of Cameron Capital, a private investment firm established more than 20 years ago. In 1984 Mr. Hudson founded Newcourt Credit Group. Under his leadership as CEO, Newcourt grew to become a worldwide leader in equipment and asset finance with owned and managed assets exceeding $36 billion prior to its sale to CIT Group in 1999.
Mr. Hudson has been an active director on numerous boards of both public and private corporations and an active community leader and philanthropist.
Mr. Hudson graduated from York University in 1981 with an Honors Bachelor of Business Administration degree and received his Fellowship with the Institute of Chartered Accountants of Ontario in 2000. In 1996, Mr. Hudson received the Ernst and Young Entrepreneur of the Year award and was named one of Canada's Top 40 Under 40.
Paul D. Damp
Director
Paul Damp serves as director of Element Fleet Management and is Chair of the Audit Committee.
Paul Damp is managing partner of Kestrel Capital Partners, a private investment firm. Since 2001, he has served as non-executive chairman and a director of DH Corporation, a financial technology company listed on the Toronto Stock Exchange.
Damp is a former member of the board of directors of the following public companies:
HomeQ Corporation and its predecessor Home Equity Trust from 2001 to 2012, Bridgewater Systems Corp from 2008 to 2011, Cognos Inc. from 2003 to 2008, and AIT Advanced Information Technologies from 1996 to 2002. From 1996 to 1998, he was chairman and CEO of Accugraph Corp., a telecommunications software company. He became non-executive chairman of Architel Systems Corporation in 1998, upon the acquisition of Accugraph by Architel and continued in that role until 2000, at which time Architel was acquired by Nortel. During the period from 1990 to 1994, Damp served as a member of the board of directors of SHL Systemhouse Inc, a systems integration company, and also served as an executive with SHL from 1992 to 1994, initially as vice chairman and CFO, and subsequently as president and chief operating officer. From 1987 to 1990, Damp was a partner with KPMG LLP Canada in the corporate finance group.
Damp holds a Chartered Professional Accountant designation and a Bachelor of Commerce Degree from the University of Toronto.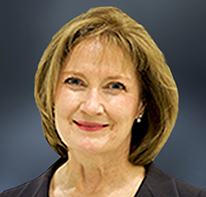 Joan Lamm-Tennant, BBA, MBA, PhD
Director
Joan Lamm-Tennant serves as director of Element Fleet Management and is a member of the Audit Committee and the Compensation & Corporate Governance Committee.
She is the Global Chief Economist and Risk Strategist of Guy Carpenter & Company, LLC, the reinsurance and risk advisory operating company of Marsh & McLennan Companies. Ms. Lamm-Tennant is an advisor to C-Suite Executives and Board Members of global (re)insurance with emphasis on enterprise risk modeling, implementation of risk-based decision processes and high value strategies resulting in capital efficiencies and profitable growth. Before joining Guy Carpenter in 2007, Ms. Lamm-Tennant was the founding President of General Reinsurance Capital Consultants (GRCC). Prior to her executive positions in industry, she was a tenured professor and currently holds the Laurence and Susan Hirsch Chair in International Business at the Wharton School, University of Pennsylvania and Adjunct Professorship at the University of Wisconsin. Ms. Lamm-Tennant currently serves on the Board of Directors of Selective Insurance Group and the International Insurance Society. Prior Board experience includes Ivans (an insurance technology provider) where she was instrumental in the sale of Ivans to Ability, a portfolio company of Bain Capital. Other prior Board experience includes Turner Investment Advisors and Focus Trust Fund, American Risk and Insurance, and Financial Analyst Society.
Joan holds a Ph.D. in Finance and Investments from the University of Texas, Austin. In addition, Joan holds an M.B.A. in Finance from St. Mary's University, San Antonio, Texas and a B.B.A. with Honors in Accounting from St. Mary's University, San Antonio, Texas.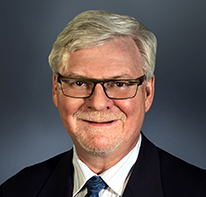 William W. Lovatt, CFA, FCPA, FCGA
Director
Mr. Lovatt serves as director of Element Fleet Management and is Chair of the Risk & Credit Committee as well as a member of the Audit Committee. He previously served as Chairman on Element Financial's board of directors before the company's separation into Element Fleet Management Corp. and ECN Capital Corp.
Mr. Lovatt brings 40 years of investment and senior management expertise. He is one of Canada's most respected financial services executives having served as Executive Vice President and Chief Financial Officer of Great-West Lifeco Inc., Great-West Life Assurance Company, London Life Insurance Company and Canada Life Assurance Company. Mr. Lovatt joined Great West-Life in 1979 serving in various positions in the insurer's investments department.
Mr. Lovatt served as a member of the Accounting Standards Oversight Council from 2000 to 2006 and in 2009, following the global financial crisis, was asked to serve the Canadian Government on the Department of Finance's Advisory Committee on Liquidity in the Financial Markets. Mr. Lovatt received his Bachelor of Commerce (Hons.) degree from the University of Saskatchewan in 1975, his Chartered Financial Analyst designation in 1983 and became a Fellow Certified General Accountant in 2003.
Richard E. Venn, BASc, MBA
Director
Mr. Venn serves as director of Element Fleet Management as well as a member of the Risk & Credit Committee.
Previously Richard held a 40-year career with the Canadian Imperial Bank of Commerce ("CIBC") where he led CIBC's investment banking and merchant banking operations. Mr. Venn served for seven years as the Chairman and CEO of CIBC's Canadian dealer and led CIBC's Corporate Development Group for more than a decade. He was instrumental in the formation of CIBC Mellon and CIBC FirstCaribbean and served as a board member with those companies for many years.
Mr. Venn is a director of The Bank of N.T. Butterfield & Sons Ltd. He currently serves on the Foundation Board of Mount Sinai Hospital and is past Chair of the United Jewish Federation of Toronto and the United Way of Greater Toronto. He received a BASc (Engineering Science) in 1973 from the University of Toronto and completed his MBA at Harvard (Scholarship) in 1975.