Board of Directors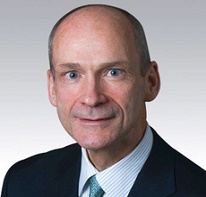 David Denison is chairman of Element Fleet Management and is a member of the Compensation & Corporate Governance Committee.
Mr. Denison is a corporate director with extensive experience in the financial services industry. He served as President and Chief Executive Officer of the Canada Pension Plan Investment Board from 2005 to 2012.
Prior to that, Mr. Denison was President of Fidelity Investments Canada Limited. He has also held several senior positions in the investment banking, asset management and consulting sectors in Canada, the United States and Europe.
Mr. Denison serves as a director of the Royal Bank of Canada and BCE Inc. He is also a member of the Investment Board and International Advisory Committee of the Government of Singapore Investment Corporation, the International Advisory Council of the China Investment Corporation, and co-chairs the University of Toronto Investment Committee.
He was a past Chair of Hydro One Limited, Bentall Kennedy Inc., The Canadian Coalition for Good Governance and Bridgepoint Hospital, Vice-Chair of Sinai Health System, and a director of York University, The United Way of Greater Toronto, the Toronto Rehabilitation Institute, and the Canadian Opera Company.
Mr. Denison earned Bachelor of Arts and Education degrees from the University of Toronto and is a Fellow of the Institute of Chartered Accountants of Ontario. He was named an Officer of the Order of Canada in 2014 and received an Honorary Doctor of Laws degree from York University in 2016.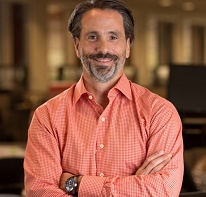 Andrew Clarke has 20 years of experience in the transportation industry. Since 2015, Mr. Clarke has been the Chief Financial Officer of C.H. Robinson, Inc. of Minneapolis, Minnesota, a NASDAQ-listed corporation and one of the world's largest third-party logistics providers. From 2007 until 2013, Mr. Clarke was the Chief Executive Officer of Panther Expedited Services, Inc. of Seville, Ohio, a premium logistics provider that focuses on the automotive, life sciences, governmental and manufacturing segments.
From 2001 to 2006, Mr. Clarke served in various executive roles, including as Senior Vice President and Chief Financial Officer, at Forward Air Corporation, a NASDAQ-listed, diversified transportation services corporation. Mr. Clarke has been a director of several public companies, including Forward Air Corporation and Pacer International, Inc., a publicly-traded company engaged in third-party logistics services, where he served as Chairman of the Audit Committee and member of the Compensation and Nominating & Corporate Governance Committees.
Mr. Clarke holds a Master of Business Administration from the University of Chicago Booth School of Business.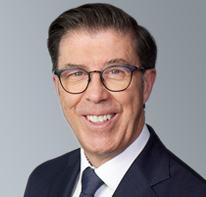 CEO, Element Fleet Management Corp.
Jay Forbes is Chief Executive Officer of Element Fleet Management, Corp. Mr. Forbes is a proven business leader who brings a fresh strategic perspective to Element to create value for investors, customers and employees. He has deep passion for serving customers, operational expertise, strong financial acumen, and a firm grasp of technology.
Prior to Element, from 2015 to 2017, Mr. Forbes was President and CEO of Manitoba Telecom Services, where he designed and executed a customer-centric strategy that created $1.1 billion in shareholder value. Similarly, Mr. Forbes made a significant impact during his tenure as President and CEO of Teranet Inc., a world-leading developer, operator and owner of electronic land registration systems, where he developed an information services growth strategy to yield billions in high-margin revenues.
Mr. Forbes' other leadership roles included President at Ingram Micro Inc., where he successfully restructured the business to improve profitability at the onset of an economic recession, and President and CEO / CFO at Aliant Inc., where he repositioned the business to become the second largest regional telecom services provider in North America, delivering $2 billion in shareholder value. In the past, he has also served as CFO at real estate and energy companies.
Mr. Forbes holds a Bachelor of Commerce degree from Dalhousie University, is a Chartered Professional Accountant, a Fellow of the Chartered Professional Accountants of Nova Scotia (FCPA, FCA), and has completed the Institute of Corporate Directors program. He is a director at Economical Insurance and previously was a director at MTS, Stratos Global Corporation and Aliant Inc., in addition to a number of not-for-profit organizations.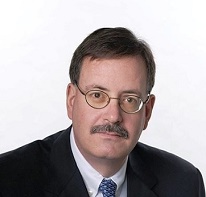 Keith Graham serves as director of Element Fleet Management and is Chair of the Audit Committee. Mr. Graham was appointed a director of Element Fleet Management in May 2018. He has extensive business, investment and asset management expertise and brings a valuable institutional investor's perspective to the Board.
Mr. Graham is the Founder and President of Rondeau Capital Inc., a private investment and advisory company. He has over 25 years of experience as a Portfolio Manager and Senior Executive with firms such as AGF Funds Inc., a diversified global asset management firm, Trimark Investments, a privately-owned investment management firm, and Ontario Teachers' Pension Plan, one of the world's largest single-profession pension plans and private equity investors.
Mr. Graham holds the Chartered Financial Analyst designation and earned a Master of Business Administration from the Ivey School of Business at the University of Western Ontario.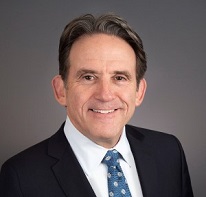 Alexander Greene has over 35 years of corporate finance and private equity experience and service on boards of directors of public and private companies. Mr. Greene is presently a director of GP Natural Resource Partners LP, a publicly traded diversified natural resources company; and USA Truck, Inc., a publicly traded dry van truckload carrier; and served as Chairman of the Board of Modular Space Corporation, a supplier of temporary modular space and permanent modular construction, prior to its sale in 2018.
From 2005 to 2014 he was a Managing Partner and head of U.S. Private Equity at Brookfield Asset Management, a global asset management company. Prior to Brookfield, Mr. Greene was a Managing Director and co-head of Carlyle Strategic Partners, a private equity fund, and a Managing Director and investment banker at Wasserstein Perella & Co. and Whitman Heffernan Rhein & Co.
Mr. Greene is a volunteer firefighter and president of the Armonk Independent Fire Company and holds a bachelor's degree in Finance from The George Washington University.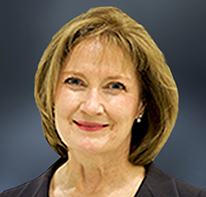 Joan Lamm-Tennant, BBA, MBA, PhD
Joan Lamm-Tennant serves as director of Element Fleet Management and is a member of the Compensation & Corporate Governance Committee.
Joan Lamm-Tennant is a global entrepreneur with over 35 years of experience in building, operating and governing business with a proven track record in synthesizing strategy and innovation with result-focused execution. From December 2015 to May 2020, Joan was the founder and CEO of Blue Marble Micro Ltd, an insurtech that digitalized and implemented the end to end risk transfer solution to climate risk in the agriculture value chain of multinational corporations and governments.
Prior to founding Blue Marble, Joan was the Global Chief Economist and Risk Strategist for Guy Carpenter & Company, a global brokerage and advisory firm. Prior to Guy Carpenter, Joan worked for General Reinsurance, a multinational reinsurer, as the founder and President of their consulting division that delivered risk and capital advice to (re)insurers in the US, Europe and Asia.
In parallel to her industry experience, Joan had an academic career of over thirty years. She was a tenured Professor of Finance at Villanova University where she held the Thomas Labrecque Chair in Business. Most recently, Joan was an Adjunct Professor at the Wharton School, University of Pennsylvania where she held the Laurence and Susan Hirsch Chair in International Business.
In addition to currently advising Blue Marble, Joan serves as a Corporate Director on the Boards of Equitable Holdings, Inc., Element Financial Management Corporation, Ambac Financial Group, Hamilton Insurance Group, Ltd. and The Institutes. Previously, Joan served on the Boards of Selective Insurance Group (from 1994 to 2015) and Ivans, an insurance technology provider (from 2001 to 2013). She was instrumental in the sale of Ivans to Ability, a portfolio company of Bain Capital. Joan served on the Advisory Board of CoverWallet, an insurance technology startup, (from 2015 to 2019) which sold to AON.
Joan holds a Ph.D. in Finance and Investments from the University of Texas. In addition, she holds an M.B.A. in Finance and a B.B.A. with Honors in Accounting from St. Mary's University.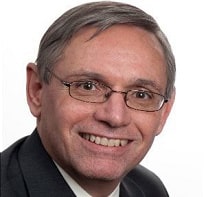 Rubin McDougal was appointed a director of Element Fleet Management in May 2018. He brings extensive finance, public-company compliance and financial reporting experience, having successfully guided diverse financial organizations in the past.
Throughout his career, Mr. McDougal has held global finance leadership roles in Asia, Europe and the United States. From 2014 to 2017, he was a director of Novitex Enterprise Solutions, a managed services provider in the document outsourcing industry, where he also acted as Chair of the Audit Committee. From 2009 to 2016, Mr. McDougal acted as the Chief Financial Officer of CEVA Logistics, a global supply chain services provider based in Amsterdam. Prior to this, Mr. McDougal acted as Chief Financial Officer of CNH Global NV, a manufacturer and financial services provider in the agricultural and construction equipment industries, from 2006 to 2009.
Mr. McDougal holds a Master of Business Administration from Western Michigan University.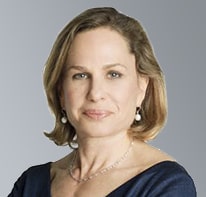 Andrea Rosen has been a corporate director since 2006 and currently serves on the Board of Directors of Ceridian HCM Holdings Inc., Manulife Financial Corporation and Emera Inc. She also served on the Board of Directors of Alberta investment Management Corporation from 2008 to 2017 and Hiscox Ltd. from 2006 to 2015.
Prior to January 2005, her experience includes more than a decade with TD Bank Financial Group, where she ultimately served as Vice Chair, TD Bank Financial Group and President of TD Canada Trust. Earlier in her career, she held progressively senior positions at Wood Gundy Inc. and was Vice President at Varity Corporation. She serves on the board of the Institute of Corporate Directors (not-for-profit).
Ms. Rosen has an LLB from Osgoode Hall Law School, an MBA from the Schulich School of Business at York University and a Bachelor of Arts from Yale University.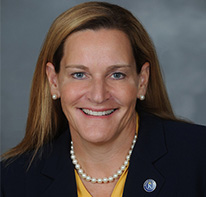 Virginia Addicott is an experienced board director and CEO with a focus on transportation, logistics, and digital transformation. Ms. Addicott spent most of her professional career with FedEx, and recently retired after over 30 years with the company. She last served as CEO of FedEx Custom Critical. She also served as the Executive Officer responsible for the healthcare segment for FedEx globally. Since 2016, Ms. Addicott has been a member of the board of CDW - a $16B multi-brand global technology solutions provider - where she was recruited for her operational and innovation experience. Ms. Addicott is also Chair of the Audit Committee and a member of the Nominating and Governance Committee at CDW. She is also currently a member of the Board of Trustees of Kent State University, and the Board of Directors of Akron Children's Hospital.
Ms. Addicott earned a Bachelor of Science in Education degree, and an Executive MBA degree from Kent State University in Ohio. Throughout her career, Ms. Addicott has been recognized with numerous leadership and business awards.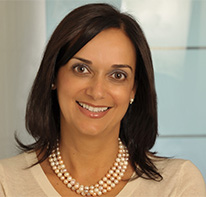 Ms. Meloul-Wechsler is Executive Vice President, Chief Human Resources Officer and Public Affairs at Air Canada, and has been a member of Air Canada's Executive team since 2013. She has oversight for all human resources and culture change initiatives across the company, labour relations, customer service training, as well as internal and external communications, government relations and community investments.
Before her work in Human Resources, Ms. Meloul-Wechsler was Assistant General Counsel and Director of Legal Services at Air Canada from 1997 to 2011 and prior to joining Air Canada she practiced law at Davies Ward Phillips & Vineberg. Ms. Meloul-Wechsler is a Member of the Conseil du Patronat, and is a Board member of the Air Canada Foundation, the National Airlines Council of Canada and the Canadian American Business Council. She was also elected President of Airline People Directors' Council (APDC) in 2017.
Ms. Meloul-Wechsler holds a Civil Law degree from the Université de Montreal, a Bachelor of Science degree in Psychology from McGill University, and has been a member of the Quebec Bar since 1993.
Board Committees
Audit Committee
Keith Graham (Chair)
Alex Greene
Andy Clarke
Virginia Addicott
Arielle Meloul-Wechsler
Compensation and Corporate Governance Committee
Joan Lamm-Tenant (Chair)
David Denison
Andrea Rosen
Arielle Meloul-Wechsler
Credit & Risk Committee
Rubin McDougal (Chair)
Alex Greene
Andrea Rosen
Andy Clarke
Virginia Addicott