Fleet safety program
It's important to have safe drivers on the road. We're here to help you make that happen. Our fleet safety program integrates consultative expertise and advanced analytics with driver training programs and additional safety services to help keep your drivers safe while cutting your expenses and risk.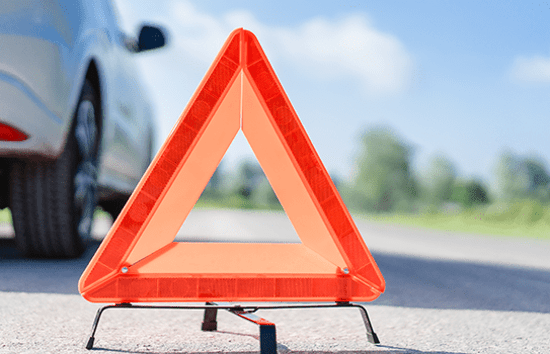 What is a fleet safety program?
If your business relies on your vehicles and your drivers, you need an effective fleet safety program. Without a fleet safety program, you run the risk of significant impacts to cost, productivity and efficiency of your fleet operation. Implementing and upholding a safety program contributes to a stronger overall fleet safety culture which can reduce corporate risk and improve driver satisfaction.
Why is fleet safety important?
Fleet vehicles and drivers are critical assets that contribute to the overall success of your business and its objectives. Effectively monitoring and managing fleet driver and vehicle safety can substantially reduce collisions and thus protect the welfare of your fleet drivers and lessen company risks and associated expenses.
Additionally, a fleet safety program provides clear guidelines and strategies that prioritize the importance of safe driving behaviors which can contribute to driver retention, regulate the use of a company vehicle and optimize fleet vehicle operations.
Related blog post: Building an effective fleet safety program
Major components of a fleet safety program
Commercial fleet safety programs reduce driver risks, collisions and liability
Continuous Motor Vehicle Record (MVR) monitoring (U.S.)
Running MVRs on pre-hires, employees and secondary drivers who drive your vehicles just makes good business sense. Our MVR programs manage the entire process for you, from facilitating driver authorization to ensuring compliance with governmental agencies to storing all driver documentation on a secure website for you to access. Continuous MVR monitoring closes visibility gaps for violations occurring between annual license checks, and reduces fleet exposure to risky drivers.
Driver risk profile
Want to know more about your drivers? Our DriverCare Risk Manager program gives you information that goes beyond MVR checks. We combine driver MVR data with collision events and completed safety training to provide a complete risk picture. We can also integrate telematics events, photo enforcement violations and other data. When a driver's risk level increases, you're notified as part of our fleet risk management service. Assign additional safety training or take remedial action – the decision is yours.
DriverCare Connect - third party telematics integration
DriverCare Connect allows us to integrate telematics data from other providers into our DriverCare Risk Manager safety product. DriverCare Connect combines event data collected from telematics sources with collision and motor vehicle record history and closes the loop with online remedial based driver training to provide the most comprehensive fleet risk management solution.
Fleet driver safety training
Safe drivers lead to lower collision rates and lower overall risk – which is exactly what you want. We can develop a tailored safety policy module with a test to ensure your drivers acknowledge and understand your company policy. Plus, our interactive web safety training modules test drivers on the content, so you know they took the course. And if you like, remedial web training can be automatically assigned due to a collision and/or MVR violations.
Check out our new ADAS driver training module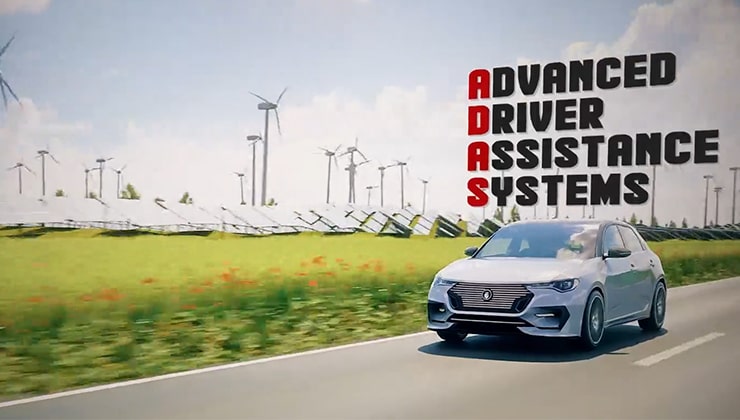 Mobile telematics safety solution
DriverCare CoPilot is our mobile telematics solution deployed in a smartphone app that detects, measures and scores unsafe driving behaviors. An optional Bluetooth tag adheres to the vehicle for greater data collection, even when the phone is absent. In-app competitions and recognition of safe driving motivate drivers to self-correct unsafe behaviors. Event data triggers automatic assignment of driver training and coaching in DriverCare to reduce fleet risk and crash-related costs.
Watch to learn more about DriverCare CoPilot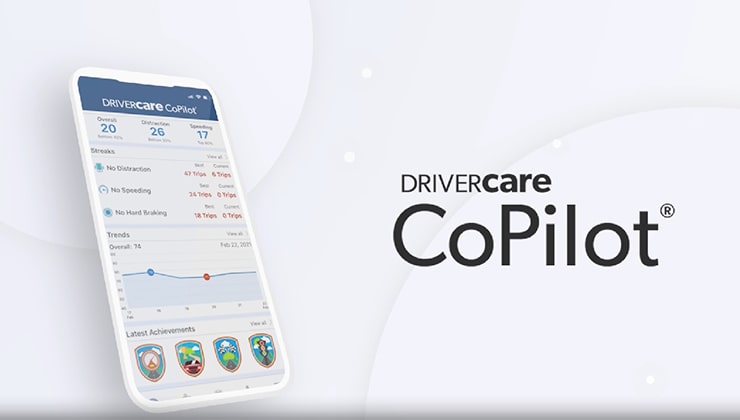 Client success story
Situation

A client serving the energy industry wanted to reduce its collision rate to shrink costs and improve their safety record

Fleet of light trucks that operate in challenging and remote locations

Average 16 million miles per year

Solution

Element analyzed the client's vehicle collisions.

Element's study found the client's drivers needed to focus on reducing particular incidents such as animal-related crashes, backing crashes and hazard identification and response.

Element implemented personalized driver training to target problem areas.

Impact

55% reduction in highway crashes

39% overall reduction in crash rates from 5.75 to 3.49 per million miles
Measuring fleet safety
Element safety experts have designed our DriverCare Risk Manager platform to blend risk data from different sources into a measurement of driver risk. We provide both a numerical scoring of active driving behaviors, and a categorization of drivers into different risk levels to enable fleets to take appropriate action. Our platform is also customizable, allowing fleets to change the weighting of different risk event types to match their fleet's safety focus and collision experience. Fleets can also determine which scoring thresholds or risk classifications would trigger management notifications and driver remediation actions.
For predictive risk assessments, our connected driver solutions, DriverCare CoPilot and DriverCare Connect, measure active driving behaviors that are linked to crash risk. These driver engagement tools provide drivers with their own driving scores as well as incorporate the scoring into their overall risk assessment, blending driver behavior with Motor Vehicle Record reports, collision history and other risk data.
Clients enrolled in Element's safety solution experience an average 21% reduction in collision rates.
Fleet safety best practices
Safety policies and guidelines
A written statement emphasizing your company's commitment to reducing vehicle related deaths and injuries is essential to a successful fleet safety program. Creating a clear, comprehensive and enforceable set of driver safety guidelines and communicating them to your drivers is imperative. A solid company driver safety policy may include guidelines on the use of cell phones, seatbelts, driver responsibilities, enforcement policies, who is approved to drive the company vehicle and more.
Equally important is establishing a contract with all employees who drive an assigned company vehicle. By signing an agreement, the driver acknowledges awareness and understanding of the organization's vehicle safety policies, procedures and expectations regarding driver performance, vehicle maintenance and reporting of moving violations. Element can develop a tailored safety policy module with a test to ensure your drivers acknowledge and understand your company policy.
Fleet vehicle inspection and maintenance
Selecting, properly maintaining and routinely inspecting company vehicles is an important part of preventing crashes and related losses. It is advisable that the organization review and consider the safety features of all vehicles to be considered for use. Those vehicles that demonstrate "best in class" status for crashworthiness and overall safety should be chosen and made available to drivers.
Vehicles should be on a routine preventive maintenance schedule for servicing and checking of safety-related equipment. Regular maintenance should be done at specific mileage intervals consistent with the manufacturer's recommendations. A mechanic should do a thorough inspection of each vehicle at least annually with documented results placed in the vehicle's file.
Drivers should be encouraged to maintain recommended tire pressure which helps with both vehicle safety and fuel economy. Drivers should also promptly bring their vehicle in for inspection after a dashboard warning light goes on and if unusual noises develop.
Driver incentives
Putting in place the practice of recognizing safe fleet drivers should be a vital component of any fleet safety program. Measuring and celebrating safe fleet driver behavior can be just as important as working with drivers to improve poor driving habits.
Consistency is key when it comes to safe driver recognition and making it an official part of your fleet safety program and policies can further reinforce the importance of safe driving and set expectations with fleet drivers. It also holds fleet managers accountable for recognizing safe driving within the set guidelines. Key considerations when developing a safe fleet driver recognition program include:
Motivation and improvement – Ensure your safe driver recognition plan is genuine and encouraging to foster a strong safety culture and a desire for drivers to achieve recognition.
Recognition framework – Clearly outline the fleet driver actions, milestones and behaviors that will be recognized, and even those that need to be addressed for improvements.
Incentivization – Plan how fleet drivers will be rewarded for safe driving and improved performance. Incentives can include leadership "thank you," gift cards, company branded merchandise and cash bonuses.
Explore related services and solutions
---
Explore related services and solutions
---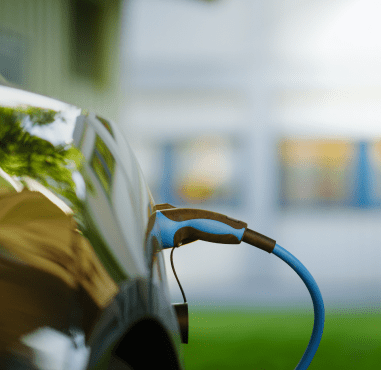 Ready to connect?
Get help tailored to your fleet's needs.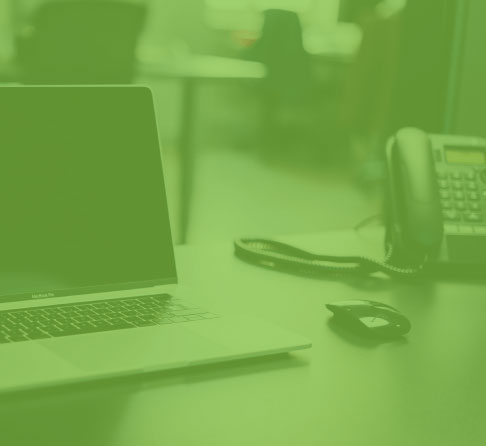 Never miss an update
Subscribe for more news and thought leadership from Element.