Arc by Element™
End-to-end electric vehicle fleet offering
Fleet electrification is here and Element is ready to help you navigate the complex transition from internal combustion engine (ICE) vehicles to electric vehicles (EVs). Our full-service fleet offering is ready to support the EVs in your fleet, from planning your fleet, charging infrastructure solutions, acquisition, financing, maintenance, all the way to remarketing. Element is ready to help you accelerate your EV journey.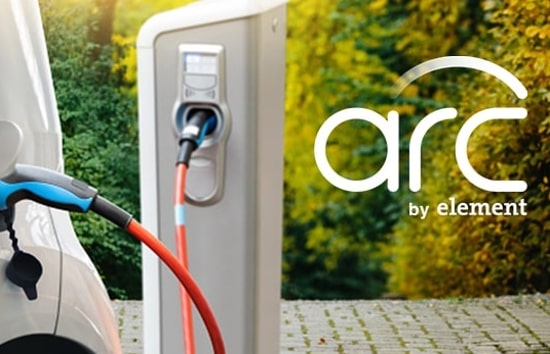 Beginning your electrification journey today with the experts at Element can help you prepare for large-scale EV adoption through support with vehicles, infrastructure and roadmap planning.
EV pilot design and support
Our comprehensive pilot support program is tailored specifically to your organization and combines transition strategy, EV feasibility and availability analysis, charging/infrastructure strategy, metric development/tracking, driver training/seminars and program reporting. This support extends through to full-service fleet management execution covering EV-ready operational aspects like vehicle acquisition and ordering, vehicle delivery and charging deployment (home, depot, public, or a blend depending on needs) through to remarketing.
Charging solution planning, eligibility and funding
Element will work alongside you to identify charging infrastructure needs from fit-for-use to vendor selection to financing. Ensuring that your EVs have the necessary charging support is a key success factor in pilots and large-scale deployment. Whether you are a home, depot or mixed-based fleet, Element has got you covered.
Turnkey home charging solution
Element has developed a turnkey home-charging solution for its clients focused on making at-home charger installation as easy as possible. Seamlessly integrated into our EV pilot and core fleet management processes, Element works with QMerit to deliver charging infrastructure installation at home.
Public charging solution integrating fuel / energy reporting
Operating mixed ICE and EV fleets will be a reality for most commercial fleets for the next decade and beyond. To support making the transition as simple as possible, Element has collaborated with WEX and ChargePoint to offer access to ChargePoint's extensive charging network with billing integrated through WEX. This will allow for fuel and charging billing processes to be combined and easy to manage for fleet managers.
Energy management and reimbursement support
Home charger reimbursement is a new consideration for most fleets. Element takes the complexity out of this and works with clients to identify the optimal method for reimbursing drivers for home energy usage.
Charger maintenance and operations support
Charging equipment, like all electrical appliances, may require maintenance and repair from time to time. Element works with our charging infrastructure providers to ensure that drivers, fleet managers and facility operators have a simple process for troubleshooting and servicing this hardware.
EV incentive support
One of the most challenging components of electric vehicle (EV) / electric vehicle supply equipment (EVSE) deployment can be a thorough understanding of incentives at both the federal, state, and local level. Element can help to provide guidance on what credits, rebates, grants or other incentives are available to help offset the cost of your electrification investments.
Driver education
One of the most important aspects of your pilot program is driver communication and education. As part of Element's EV Pilot program, we will work with you to devise a driver training curriculum to help them prepare for the differences of operating an EV. Our team will engage in web-based training programs for each pilot group of drivers. Early training and engagement helps build confidence with driver groups helping to turn them into advocates for EVs across your organization.
Collision management and safety
Most EVs are built differently from conventional vehicles. This usually translates to the need for specialized training and shop equipment to support if one of your EVs is involved in a collision. Element's Collision Management team is prepared for these incidents with trained adjusters ready to spot areas of cost opportunity or even as simple as identifying the correct shop. Our team of experts is ready to support your transition to EV.
EV maintenance
EVs are simpler by design and have fewer major components and moving parts. However, the need for maintenance is still there and Element's Maintenance team is ready to support. Our extensive repair network is ready to support EVs with simple and complicated repairs. As part of our core fleet maintenance service, our trained technicians will always look for opportunities to save you money on your repair bills.
EV services links and downloads
Explore related solutions
---
Explore related solutions
---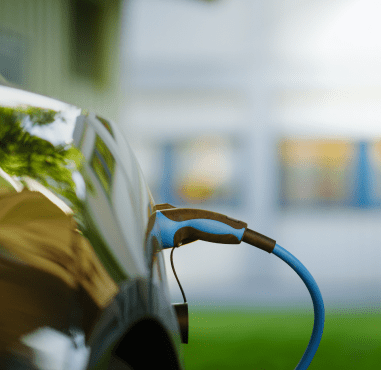 Ready to connect?
Get help tailored to your fleet's needs.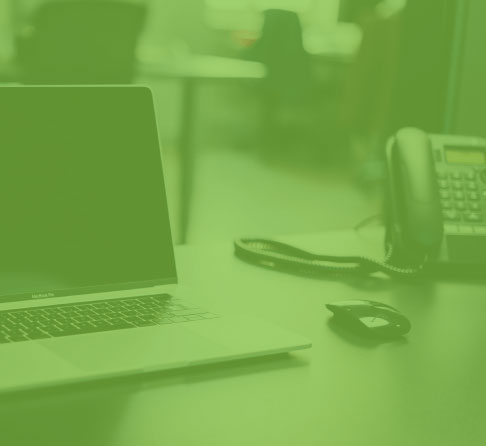 Never miss an update
Subscribe for more news and thought leadership from Element.