Heavy-duty trucks are high-cost assets. You need choices in how you finance and manage your heavy truck fleet. Financial institutions provide capital, but aren't staffed with experts who know equipment, components, fleet operations and maintenance.
At Element, we combine consulting, operational and financial understanding to provide competitive financing programs that specifically fit the overall fleet operations and financial goals of your company.
Financial flexibility to meet your business goals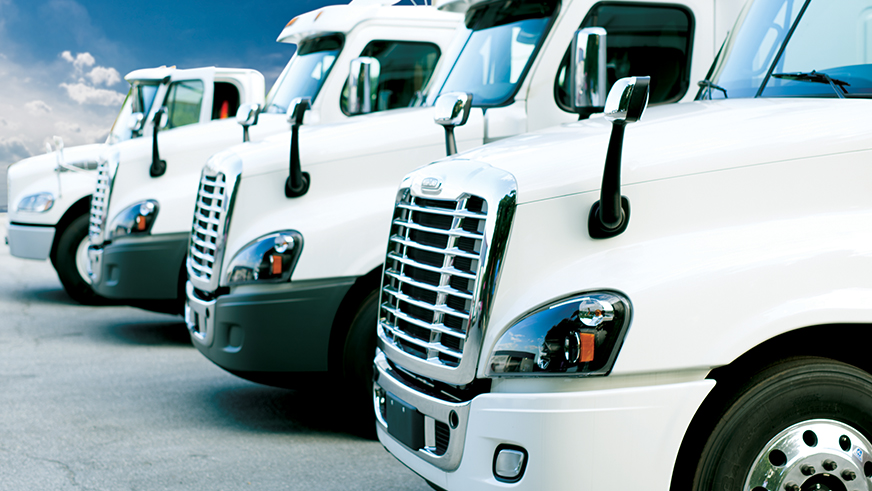 We deliver the right financing solution based on your specific goal – whether it's capital preservation, risk reduction, decreased downtime or leveraging depreciation tax benefits.
Our innovative and flexible financing options are designed to help you get the trucks you need while freeing up operating capital and available credit for other business priorities.
Unlike many banks and finance leasing companies, we have the financial strength to leverage multiple funding sources to extend credit lines critical to fleet – and company – growth.
Plus, using sophisticated tax planning and ownership conveyance, we can help you manage the timing of depreciation tax benefits year-round, making "every month December," even when operational needs call for vehicle acquisitions at other times of the year.
Put our capital strength to work for your truck fleet. Find out how Element can help improve your cash flow and reduce costs with our flexible financing options.
Flexible truck leasing and financing options
We offer financing options that combine your truck needs with our industry knowledge, funding relationships and modern financial tools, including:
Fair Market Value (FMV) lease with no residual risk in the asset at the end of the term
Open-end Terminal Rental Adjustment Clause (TRAC) lease, which provides the flexibility of ownership with the incremental benefits of leasing
Loans
Why Element
Value and expertise
Our long-term, stable access to capital markets brings you exceptional value in vehicle financing
Our strategic consultants provide lifecycle cost, vehicle selection and replacement analysis to minimize total cost of ownership and maximize productivity
TCO insight and greater resale
We provide a comprehensive view into your fleet's operational costs (Total Cost of Ownership)
We properly purchase and structure leases to expire at the moment of maximum residual value – resulting in greater resale price
Element Fleet Truck Services Overview
Element Fleet Truck Services Overview