If you're tackling the complex task of managing your fleet when you want and need to focus more time on your core business, we have the answer. Element Fleet Management's Fleet Partnership Solutions is a fleet administration program for clients with cars and light trucks who want a hassle-free vehicle program managed by a dedicated team.
Tailored fleet administrative solutions
Our outsourced fleet management program can be tailored to provide precisely the level of support you want, from day-to-day administration to strategic planning and project management to full fleet outsourcing where we serve as your fleet manager. Our dedicated team of experts can develop, manage and execute on your strategic plans, helping you save time and money. We'll keep your fleet on the road so you can focus on your business.
Cost savings
Optimizes your managed fleet services program and vehicle utilization, resulting in lower operating costs
Implements best-in-class fleet policies to achieve your fleet cost goals
Time savings
Significantly reduces your time spent on administrative tasks
A fleet expert assigned as your single point of contact for centralized administrative services
Minimizes the time drivers spend handling fleet vehicle maintenance issues
Simplicity
Streamlines your acquisition and fleet administration processes
Monitors your outsourced fleet services to identify exceptions quickly and resolve issues before they impact your business
Implements fleet-related policy and process changes in your business to achieve your fleet goals
Safety and compliance
Why Element
Tailored to your needs
Our tailored fleet management programs will help save you time and money. Whether you're looking for driver call center support, outsourced fleet management, or anything in between – we've got you covered.
Element's unique offering includes:
Strategic and tactical fleet experts with CAFM certifications
Proprietary client partnership plans and executive dashboards
Tools and technologies designed to enhance the efficiency of your fleet
Advanced analytics to create insights and drive improvements
Vast benchmarking data
Is it time to order new vehicles or equipment? Do you know when your assets should be replaced to increase resale values? Are your drivers in the right vehicle to do their job effectively? Lots of questions. We have answers. Element Fleet Management provides you with end-to-end ordering support from consultation through title and registration and will save you money in the process.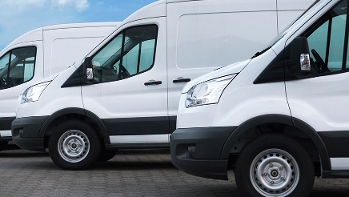 When it's time to purchase company cars and light trucks, you want flexible, economical financing that makes sense for your business. We bring our financial expertise and strength to help make your fleet financing decisions easy, straightforward and cost effective.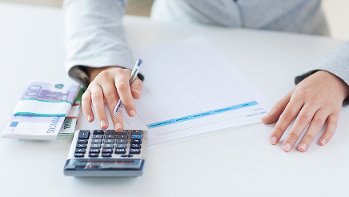 Element Fleet Management's Telematics solution provides you with access to identify where each vehicle in your fleet is at any given time. It also helps reduce your total emissions, fuel costs, operating costs and more while improving driver accountability, safety and service response times.