Fleet cars, trucks and equipment acquisition
We'll provide you with end-to-end fleet cars, trucks and material handling equipment ordering support, from consultation through title and registration and will save you money in the process.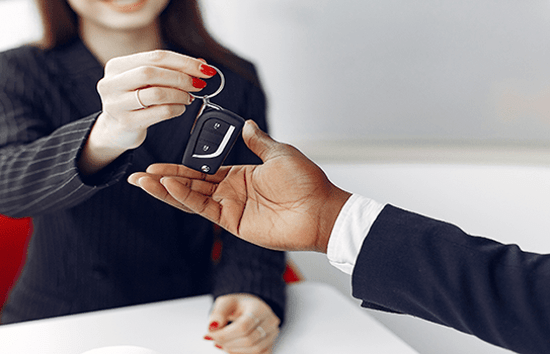 The fleet acquisition process made easy
Knowledgeable fleet experts
Our dedicated team of fleet ordering experts and strategic consultants provide start-to-finish ordering support for cars, trucks and equipment:
Strategic consultants conduct lifecycle cost analysis, asset needs evaluations and replacement analysis to help you get the assets you need, when you need them and at the lowest cost
Consultants determine the best time to replace your vehicles to minimize depreciation and maximize resale price
New vehicle consultants help build fleet profiles for all vehicle types
Upfitting profiles allow each asset to be managed individually enabling tracking of the asset through the supply chain
Network of Element managed suppliers that leverage scale and volume to create relationships that ensure the entire ordering experience is top notch from order to delivery
Delivering a superior fleet ordering experience
Element's advanced vehicle ordering tool provides flexibility and complete visibility into the fleet vehicle ordering process. Easy to use, intuitive and personal.
One ordering platform for both U.S. and Canada
Direct access to order status on-demand based on established milestones
Direct feeds from several auto manufacturers ensure accurate, same day order submission and up-to-date data available to fleet managers and drivers
Full transparency to see pre-OEM order requirements, eliminating order delays
Expansive vehicle views and equipment descriptions
Functionality to add custom fields to personalize the ordering experience to meet your needs
Vehicle order status notifications sent to fleet manager and drivers
Analytics tool to help identify when vehicles need to be replaced
Selecting the right cars, trucks and equipment for your fleet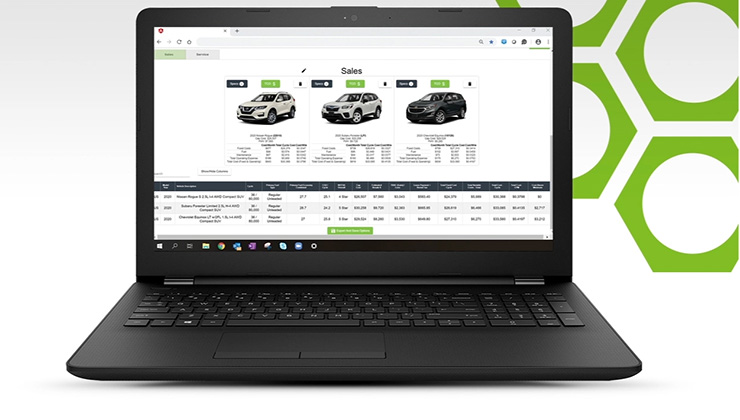 Our technology, database and expertise make the fleet vehicle selection process easier! Partner with Element Fleet Management for your vehicle selection needs.
Client success story
Situation

A large national service fleet wanted to lower costs and improve fuel efficiency through better vehicle acquisition procedures.

Solution

We collaborated with the client, examining driver and service capacity needs while factoring fuel economy goals to recommend a better-suited vehicle option. The client followed our recommendation and moved from a minivan to a less expensive and more fuel-efficient compact cargo van.

Impact

18% improvement in fuel economy, from 18 mpg to 22 mpg

Lowered client's acquisition costs

$2.3MM in fuel savings realized
Explore related services and solutions
---
Explore related services and solutions
---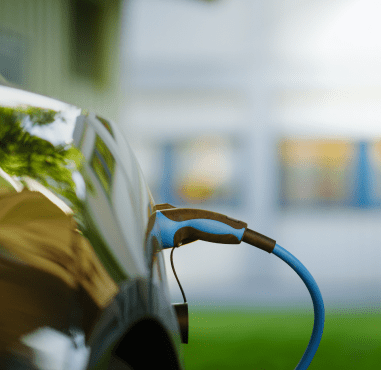 Ready to connect?
Get help tailored to your fleet's needs.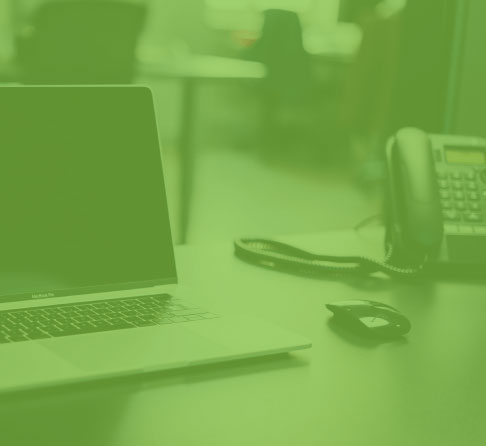 Never miss an update
Subscribe for more news and thought leadership from Element.