This is the full excerpt from the article featured on VehicleServicePros.com.
Whether it's an antifreeze leak or an accident, all fleets will unavoidably incur downtime. Even with well-managed preventive maintenance programs in place, there is a cost when drivers aren't driving.
The true cost of vehicle downtime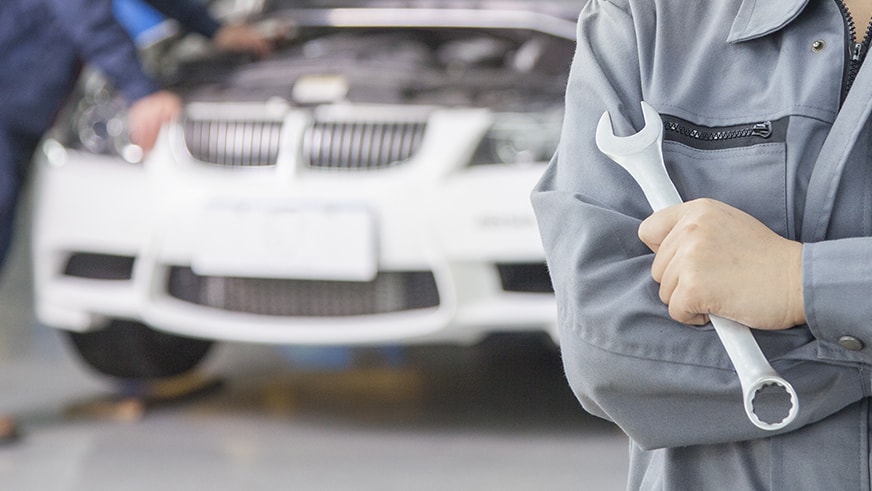 For many company fleets, downtime is tangible and can be translated into dollars. In fact, downtime costs a fleet an average of $448 to $760 a day, per vehicle, and those figures add up fast.
While accidents and maintenance are typically the first things that come to mind when thinking about downtime, there are many reasons why a driver and vehicle might not be productive.
At the recent Element Fleet Management Fleet Roundtable, we led an interactive session to identify sources of downtime that fleets typically don't think about. Discussions included some causes of downtime that often receive little attention. These include:
Weather
Recalls
Booted vehicles
Business licenses
Traffic
While some reasons can be avoided, like getting booted, others, like the weather, can't be controlled.
Cost categories
Fleet costs are typically broken into two categories: hard and soft. The hard costs include standard operating expenses such as fuel, maintenance and insurance. Soft costs aren't as obvious and can be more difficult to anticipate.
A soft downtime cost is difficult to accurately budget for, as no additional money is actually spent on these costs. When a driver and vehicle are sidelined, the company incurs downtime costs, which can quickly add a significant amount to a fleet's operating budget.
For example, take a driver whose salary is $50,000 and whose benefits equal $15,000. The driver works 260 days a year, eight hours a day. That driver is responsible for annual revenue of $2,000,000 – at a profit margin of 5 percent.
The hourly cost for the driver is $31.25 and the hourly cost of lost profit is $48.08, making the total hourly cost of downtime $79.33. While that figure, on its own, doesn't seem alarming, it is staggering how quickly that number skyrockets.
Case in point: a 1,000-unit fleet with similar drivers at an average of five 90-minute downtime events per unit, per year, will result in an annual downtime cost of more than half a million dollars; $594,975 to be exact. That is a substantial cost, some of which is avoidable.
Less downtime
Downtime mitigation is key to saving money and helping to keep a fleet up and running. It's critical to optimize the vehicles needed to ensure a fleet runs efficiently. This will help increase the percentage of time vehicles are in use.
In a survey we commissioned last summer, we learned that fleet vehicles participating in a preventive maintenance program experience about 20 percent fewer maintenance-related downtime days than those that aren't.
Today, fleets can take advantage of many technologies that provide insight and real-time data. These various solutions can help improve vehicle maintenance, service scheduling and uptime by identifying issues before they become a major problem.
Tactics like incorporating the use of telematics also can detect how a vehicle is being driven and provide up-to-the minute insights on things like traffic and fuel consumption. This can help fleets optimize and change routes as needed, as well as see where fuel is being wasted.
Telematics also can assist with compliance issues that include both government-mandated and individualized corporate policies. Ensuring the vehicles in your fleet meet regulations also can help decrease downtime.
Planning
In general, the operating budgets of fleets are tighter today than ever before. Time in the shop, instead of on the road, can mean lost sales and less face time with customers, resulting in a hit to the bottom line.
More often than not, the costs of downtime can be avoided with proper planning and maintenance, and small changes can make a big difference financially.
While some factors of downtime are beyond anyone's control, managing the best you can and understanding hard and soft costs associated with downtime can help keep your fleet and drivers productive.
Bill Jones is the director of product management for Element Fleet Management. Jacob Scott is a senior business consultant with the company. Element Fleet Management (www.elementfleet.com) is a North American fleet management company that provides financial and management services for commercial vehicle and equipment fleets