Expert guidance to empower your fleet model year planning

With model year (MY) 2023 fleet vehicle ordering ramping up, we recognize the pressure clients are under to achieve their business objectives despite ongoing original equipment manufacturer (OEM) production delays and supply chain restraints.
Hear from our experts about trends and recommendations for MY 2023 ordering and Element's differentiating factors.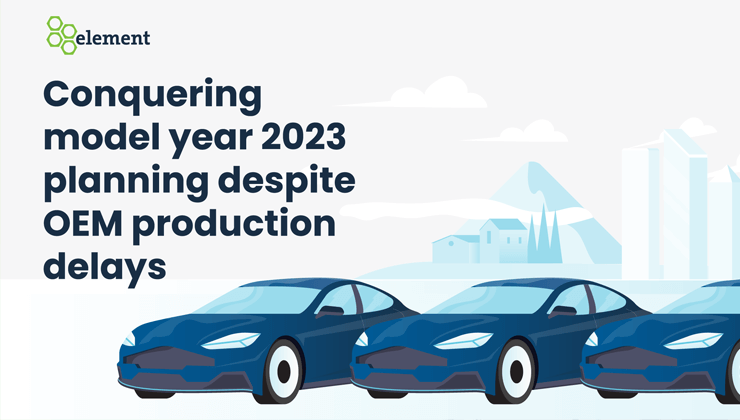 At Element, we apply real experiences and lessons learned previously to ensure your fleet needs are met.
Check out how our clients achieved their business objectives in MY 2022 thanks to the consultation of Element experts.
Never miss an update
Subscribe for more news and thought leadership from Element.