Halloween is coming up – when people enjoy being "scared" by goblins and other frightening things. But one thing fleet managers DO find frightening is the prospect of managing material handling equipment like forklifts, pallet jacks, scissor lifts and more.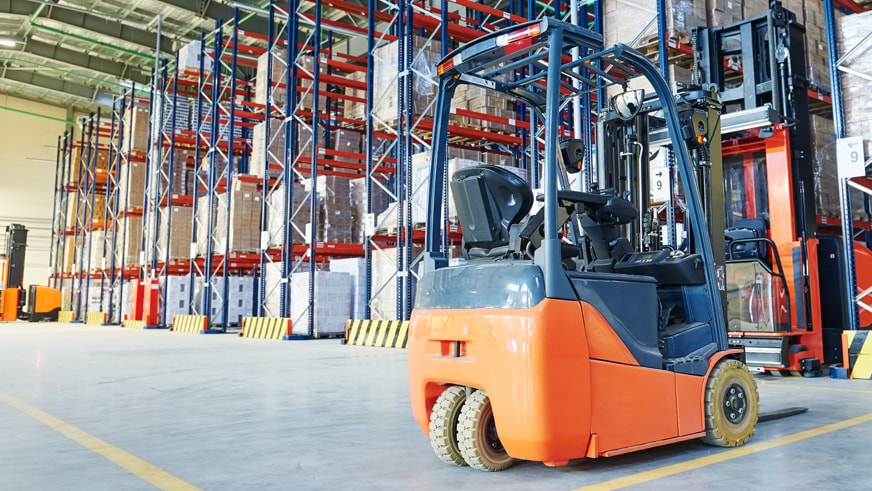 The reality is that that these pieces of equipment quite often are managed only at the site-level by the warehouse manager or operator, and most companies have very little idea what assets they actually have in overall inventory, much less how they're managed or how much they cost the company.
But as I say in my monthly article in Fleet Management Weekly,managing material handling equipment is not as daunting as the zombie apocalypse (not many things are!)...and it doesn't have to be scary. See what I mean:
Read the article here.
This article touches mostly on having a sensible plan for safe operations, inspections and maintenance. But if material handling equipment is important to ensuring that your organization can properly service your customers, your goal should be to operate it as effectively as possible. That includes everything from knowing what those assets are and where they're located, how much they're costing your company (and how to reduce those costs), and ensuring the safety of employees and operators.
For information on all these subjects, check out some of my other articles on material handling equipment:
Global material handling strategy relies on harmonization
Here are tips on developing a global strategu for your equipment.
Considerations for material handling equipment acquisition
When acquiring material handling equipment, these important condierations will impact the success of your purchase.
4 key advantages to brand independent management
There's a new fleet management trend for managing material handling equipment and getting better results.
10 tips for safe use of material handling equipment
Focus on fleet safety with these tips for safe operation of equipment.
Forklift Operator Safety 101
Get insights into addressing forklift operator safety and reducing fleet risk.
Fleet maintenance strategy: Material handling equipment maintenance
Avoid equipment failure. Get recommendations for an effective fleet maintenance plan for your material handling equipment.
Understand material handling equipment costs
Got material handling in your fleet? Get a grip on understanding costs associated with them.
Leasing vs. buying material handling equipment
Fleet management strategy for material handling equipment: Should you lease or buy equipment?
Material handling trends for 2015
When it comes to managing material handling equipment, what trends are we seeing for 2015?
Fleet asset management:Material Handling Equipment 101
Find out the 3 most important questions to consider in successfully managing these assets.