Trends brought to you by Element – Q3 2023 Insights
September 21, 2023
5 minutes

Executive Summary  
Overview
While inflation was beginning to moderate, it ticked up in July in most advanced economies. Expect further restrictions due to high interest rates stifling credit conditions. Economic activity has slowed down, trending flat due to these halting lending conditions. In preparation for 2024 fleet budgets, it will be critical to assess current trends in acquisition, resale, sustainability, and fuel for successful expense planning.
Here are the highlights of the macroeconomic trends for this quarter: 
Acquisition
Model Year (MY) planning has started to kick in and small cargo vans such as the Ford Transit Connects are being discontinued.  While prices increased with the MY 2024 vehicles, it was not as dramatic as previous years.  Incentives are likely to remain flat and allocation is increasing.  Order-to-Delivery (OTD) continues to be elevated from pre-pandemic times, expect those delays to persist. Be proactive by getting ahead of order banks opening and place orders early to acquire fleet vehicles.

Resale
Resale prices are trending down towards pre-pandemic levels (they are still elevated).  As interest rates and inventories continue to increase, this will put additional pressure on prices, expect them to continue to drop.

Sustainability
The electric vehicle (EV) market is growing at a rapid rate as EV prices have been declining due in part to improvements in charging technologies, expanding infrastructure, and new environmental government policies. Factor in your current fleet composition and sustainability goals to consider running an EV pilot to begin transitioning your fleet.  EV transitions have been more complex than most fleets anticipated, so starting your transition with a pilot is critical for ensuring your readiness when it's time to move at scale.

Fuel
Fuel prices have been gradually rising since early 2023 due to lower inventories and fuel interruptions. OPEC production cuts will keep inventories low and prices higher. As you build your 2024 budget, make sure to increase your fuel budget on a year-over-year basis. Reduce fuel costs by promoting eco-friendly driving practices and implementing measures to prevent fuel fraud and misuse. 
Report Contents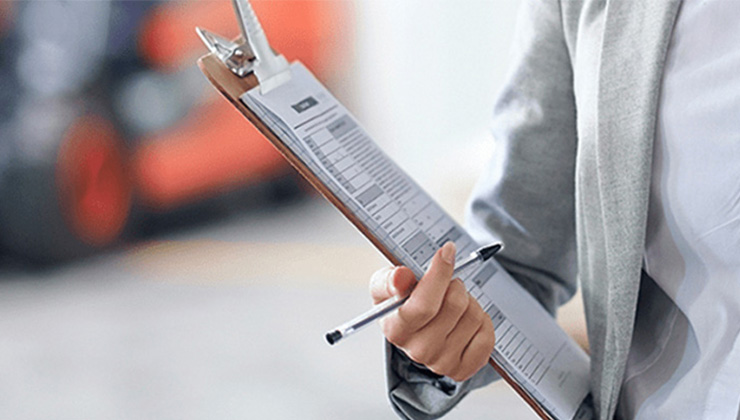 Acquisition
Summary
MY 2024 vehicle ordering has started to ramp up and Original Equipment Manufacturers (OEMs) have restored some discounts. As the production of the Ford Transit Connect and other small cargo vans are being discontinued, be flexible with vehicle options and select alternatives for additional allocations.
Key trends
With the improvement of vehicle production and sales this year, some OEMs in the United States (U.S.) and Canada, including General Motors (GM) and Ford have started to accept new clients and provide incentives.  In Mexico, there is a freeze on OEM discounts, which has been in effect since the beginning of the COVID-19 pandemic. Overall, Element's top 5 OEMs (Ford, GM, Nissan, Stellantis, and Toyota) are indicating incentives will remain flat for MY 2024 on client agreements. 
S&P1 forecasts that new vehicle sales in the U.S. will reach 14.5 million in 2023, up from about 13.9 million last year. Prices have increased with MY 2024 vehicles, but it is not as significant as previous years. Expect a 2% to 5% price increase on vehicles depending on model/OEM. Ford, GM, and Toyota use client-approved allocation, but expect a slight increase in allocation volume. Ford has moved to a 2x allocation ordering process from a quarterly process in MY 2023, while Stellantis and Nissan are open for normal order processing.
OEMs are still experiencing delays in railcar, customs/border crossing from Mexico and vessels at ports, and a shortage of truckers.  The delay is slowly improving from three to four months ago. Element's operations team is having weekly calls with Ford, GM, and Stellantis to make sure our vehicles continue to move for our clients.However, keep an eye out for current OEM (GM, Ford, Stellantis) United Auto Workers (UAW) strikes in the U.S. and Unifor's ongoing negotiations in Canada that could affect North American production facilities, which could lead to production disruptions and higher acquisition costs. Stay informed about the latest OEM union strike developments.
Another trend is the termination of the production of small cargo vans. The Ford Transit Connect and other small cargo vans are being discontinued, mainly due to slow sales. The Transit Connect is set to end production in 2023. As these vehicles are being phased out, there are several vehicle options available for fleets such as cargo volume alternatives, moving into a smaller or larger class, and utilizing vehicles with comparable fuel economy. There are also pickup truck upfit options/utility toppers. 
The Ford Maverick is a smaller pickup option with the lowest total cost of ownership (TCO) and best fuel economy, while the Ford Ranger with a cab high topper has only 40% less cargo volume than the Transit Connect. The Chrysler Voyager upfitted with a partition, but with no aftermarket upfit shelving and limited equipment options are the closest to the Transit Connect's empty cargo area volume. Larger vehicle options include the Chevrolet Silverado 1500 and Ford 150 XL with topper upfit.
Recommendations
Submit orders early when order banks open to get vehicle allocation.
Be nimble with vehicle selection and ask for alternatives that suit your fleet's needs.
Negotiate incentives with OEM representatives, and work with them to see which makes and models no longer require pre-approval.
Keep small vans longer to have additional units available, as finding replacements for this vehicle type is challenging due to phase-outs.
Sustainability
Summary
The electric vehicle (EV) market is growing at a rapid rate2 as EV prices have begun reducing and charging technologies, infrastructure and government policies have been facilitating this significant expansion. Factor in your current fleet composition and sustainability goals to consider running an EV pilot to begin transitioning your fleet.
Key trends
Global EV charging infrastructure market expansion is being fueled by continual advancement in charging technologies3. Additionally, as EV prices have been trending downward over the past year, the market and demand for a broader charging network has grown. This is reflected strongly in the U.S. and Mexico. Canada, however, is lagging slightly behind in EV adoption due to less-developed charging infrastructure and less market exposure to EVs. 
In the U.S., EV sales increased by 55% in 2022 making it the third largest global market for EVs, with a sales share of 8%4. Charging infrastructure continues to propel this expansion further. New Tesla prices have continued to drop with their Model 3 coming in just under $40,000 and a newly introduced Model Y starting at $47,000. Used EV prices have also seen a decrease with used Teslas having the biggest price drop at 30%4. 
The Inflation Reduction Act (IRA) that came into effect in August of 2022 should further boost investment into public charging infrastructure in the U.S. It has set a massive investment of funds into motion for the promotion of clean energy and the reduction of greenhouse gases. This, together with the Department of Energy loan office, is helping to fund large investments into the building of domestic EV battery factories and the nation's charging infrastructure. 
With Ford, GM, Rivian, Volvo, Mercedes and Nissan having adopted the Tesla North American Charging Standard (NACS), other OEMs may follow suit. Since 38% of US public charging stations are Superchargers, this is a considerable benefit and will eventually bolster the feasibility of EV adoption. It will take some time for the Tesla-developed adapter to be available, which will provide access to 12,000 Tesla Superchargers. By 2025, built-in ports adhering to the NACS and endorsed by Tesla will become standard for these brands.
Canada's regional differences in EV adoption are due to already-existing provincial policies that drive sales, but since the federal government is finalizing its own sales standards, this will continue to have a positive impact. Considering that the largest battery plant in North America is set to open in Ontario by 2025 and that Canada has the natural mineral resources necessary - we're sure to see an uptake in EV supply and therefore sales.
Of significant note, a new plan by BMW, GM, Mercedez-Benz Group, Stellantis NV, Honda, Hyundai, and Kia to develop a new charging network joint venture to bring 30, 000 fast chargers to the U.S. and Canadian highways will be a game-changer. 
In Mexico, 4% of vehicle sales are EVs or PHEVs with an increase of 206% since 2022. Tesla's aggressive pricing strategy in Q2 is the driving impact behind this upward trend and is encouraging more fleet transitions.
Recommendations
Contact Element to receive a customized EV Transition Analysis to help you prioritize replacement vehicles with EVs and Hybrids.
Deploy a pilot-first approach to learn fast, uncover and work through fleet nuances, and to inform longer-term decisions.
Factor in your current fleet composition and fleet sustainability goals. Consider EV availability and choose reliable OEM partners for your needs.
Develop a robust charging strategy for your drivers to ensure they can keep their batteries charged, whether at home or on the road.
Fuel
Summary
Lower inventories and fuel interruptions continue to impact rising fuel costs. Promote eco-driving tips and take measures to prevent fuel fraud to reduce fuel expenses.

Key Trends

Fuel price trend in 2023
Fuel prices as of February 2023
Fuel prices as of June 2023
Fuel prices as of August 2023
United States
(USD per gallon)

$3.41

$3.52
$3.85
Canada
(CAD per litre)

$1.52

$1.57
$1.67
Mexico
(MXN per litre)

$23.95

$24.16
$24.33

The U.S. Energy Information Administration (EIA) forecasts5 an increase in crude oil prices through 2024 as demand outpaces supply. The extension of crude oil production cuts from OPEC+ members and higher petroleum consumption is expected to lead to an average inventory drawdown of 400,000 barrels per day (b/d) until the end of 2024. The EIA also predicts that OPEC+ production will average 33.9 million b/d in 2024, down from the peak of 35.1 million b/d in 2022. To support stability in oil markets, Saudi Arabia has implemented a voluntary crude oil production cut of 1 million b/d since July 2023.
Fuel interruptions continue to affect production and refining in the U.S. and Canada. Oil refinery issues in Texas and Louisiana in the U.S., such as heat-related outages, have caused fuel interruptions, while the wildfires in Western Canada have led to interruptions in oil and gas production. With the hurricane season underway, it is anticipated that there may be further disruption to crude oil production and refining, driving fuel prices higher.
The Clean Fuel Regulations6 in Canada which requires refineries to reduce carbon in the diesel and gasoline they produce came into effect on July 1. While this regulation does not directly affect consumers, it is expected that these costs will be passed on to consumers, increasing prices at the gas pump. Similarly, there is a California Air Resources Board (CARB)7 regulation going into effect in California for medium/heavy trucks, where replacements need to be Zero-emission vehicles (ZEVs) for units going on road as of January 1, 2024. This means that any vehicle ordered now would be affected, on account of the long OTD.
Fuel prices in U.S. and Canada have been slowly climbing since the beginning of this year. In Mexico, fuel prices have maintained a steady pace in 2023 with a less than 3% increase since December 2022.
Recommendations
Perform quarterly reviews on this commodity to determine possible changes to your expense budget.
Provide drivers with tips to reduce fuel consumption.
Engage drivers to help control fuel spend and prevent fuel fraud.
Leverage Element's online fleet reporting tools by scheduling reports in Xcelerate Intelligence.
Sources
1. Repelled by high car prices, Americans are holding on to their vehicles longer than ever | AP News
2. Electric Vehicle Charging Infrastructure market is projected to grow at a CAGR of 28.3% by 2033: Visiongain | Yahoo! Finance
3. Global EV Outlook 2023: Executive summary | International Energy Agency
4. Tesla Cuts Prices On The Model 3 And Model Y; Sixth Price Cut This Year | AutoGuide
5. U.S. Energy Information Administration - EIA - Independent Statistics and Analysis
6. Clean Fuel Regulations kick in across country. Will Canadians pay more at the pump? - National | Globalnews.ca
7. Zero-Emission On-Road Medium-and Heavy-Duty Strategies | California Air Resources Board
Q3 Trends brought to you by Element
Download
Never miss an update
Subscribe for more news and thought leadership from Element.