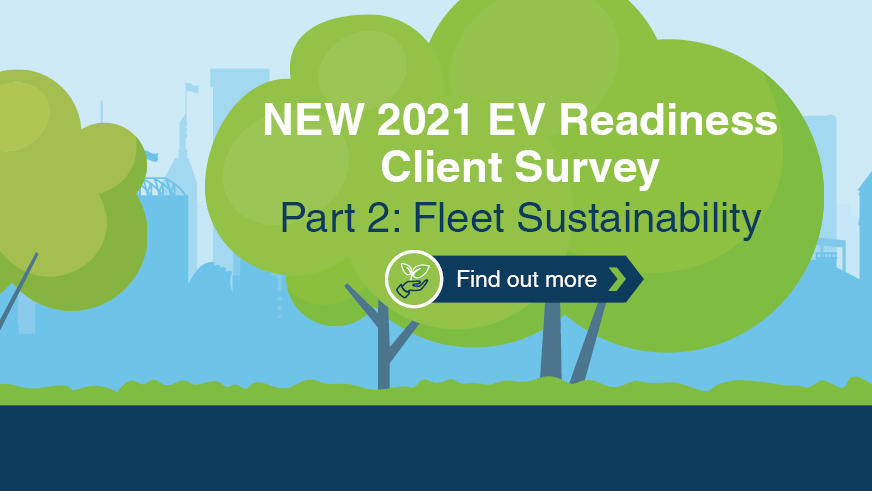 The infographic combines results from the NEW 2021 Electric Vehicle (EV) Readiness Client Survey (55 respondents), sustainability best practices and external data points.
Topics include:
The expected growth in EV and hybrid adoption through 2035
Top two drivers for fleet electrification
Client reported barriers to EV adoption
Element's top five recommendations for evolving your fleet's sustainability
Find out best practices for evolving your fleet's sustainability and navigate the top three barriers to electric vehicle adoption.
Looking for more fleet insights? Check out the first infographic in our benchmarking series, focused on creating a strong fleet safety culture.