Shaping Diversity, Equity and Inclusion in the fleet industry
At Element Fleet Management, we champion Diversity, Equity and Inclusion through our industry-leading supplier diversity program. Our long-standing partnerships with diverse suppliers coupled with best practices consultation from Element's team of experts are the foundation to helping our clients meet and exceed their diverse spend business objectives.
Why supplier diversity matters
Our commitment to being a responsible and equitable business partner has proven mutually beneficial in:
Providing opportunities for small, women and minority owned business enterprises;
Supporting our clients in achieving their supplier diversity spend goals; and
Strengthening the communities in which we live and work.
Element's unmatched supplier diversity commitment drives real results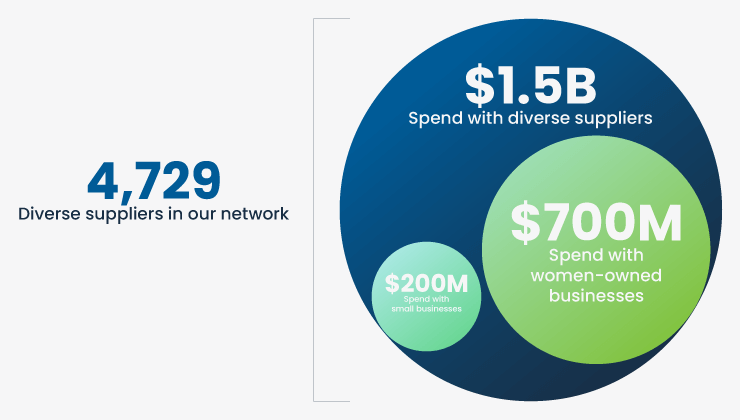 *Spend in USD during 2021; Excludes indirect and fuel vendors and associated spend
The 3 Cs of Element's stand-out supplier diversity program
As the global leader in fleet management, our supplier diversity program reflects the model to drive real Diversity, Equity and Inclusion progress in our industry. Starting with our people – our greatest asset and differentiator – our supplier diversity program is rooted in a partnership our clients count on to achieve results and be part of something bigger.
1. Culture
At Element, Diversity, Equity and Inclusion are the cornerstones of our business and culture. Our people - our greatest asset and differentiator with clients - represent many dimensions of diversity and we continuously work to foster a culture where each of us has an equal opportunity to thrive.
Diversity, Equity and Inclusion is embedded is everything we do at Element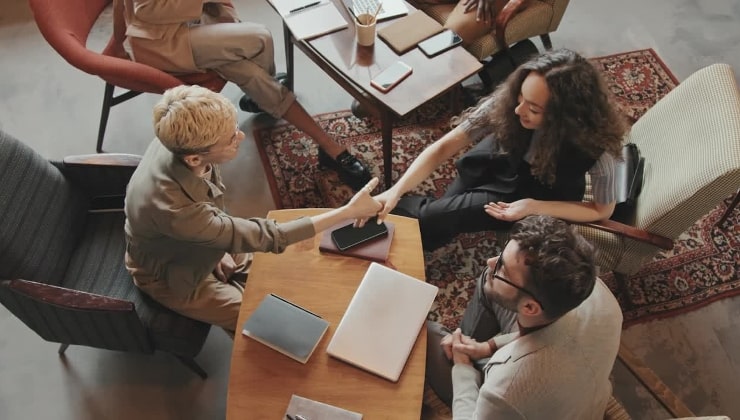 2. Consultation
We work with our clients to fully understand their goals and jointly develop a supplier diversity program and policy tailored to their unique needs. Once implemented, our hands-on consultation approach offers actionable insights that will improve client practices.
3. Change
By choosing Element's supplier diversity program, our clients are helping our commitment to local communities as we continue supporting societal change.
Making it easy for fleet drivers to identify and support diverse vendors
Diversity vendor filters in our Xcelerate for Drivers application enable our clients' drivers to prioritize and support small and diverse businesses in Element's network of maintenance providers. For clients interested in increasing spend with diverse vendors, drivers can select and filter by:
Diversity type such as women-owned, minority-owned, etc., and/or
Diversity certification such as National Minority Supplier Development Council (NMSDC), and more.
Element's supplier diversity program reflects our commitment to amplifying business diversity while encouraging the growth of diverse suppliers. Connect with us today to learn more.
Never miss an update
Subscribe for more news and thought leadership from Element.