Whether you sell your cars and light trucks through wholesale outlets, driver and employee fleet vehicle sales, or client-arranged sales, you need to get the highest return possible. We can help. At Element Fleet Management, our experience in fleet lease remarketing means that we manage your resale strategy and administration to sell your cars and light trucks at the highest price in the shortest amount of time.
We manage the vehicle fleet remarketing & sales process to maximize your net return
Each year we sell more than 180,000 vehicles through multiple channels for our clients. Our remarketing experts handle the entire fleet vehicle disposal process, from transportation and strategic reconditioning, to pricing and transfer of ownership.
Our suite of fleet remarketing services is designed to meet your specific needs. No one knows remarketing like we do – so leverage our experience to get the most dollars for your cars and light trucks.
Multi-channel sales approach
Element manages car and light truck fleet vehicle sales to auctions, retail dealerships and web buyers – choosing the best channel to sell your vehicles for more money as quickly as possible. Here's how:
We're the experts – Element is the largest global multi-channel fleet remarketer
The scale of our network allows us to quickly get your vehicles to the right buyers at the right time
Our auto fleet remarketing experts arrange transportation, strategically recondition vehicles, establish market values, set target price and manage the sale
100% representation at auctions ensures your vehicles are in optimal condition and results in more vehicles sold for more money the first time through the auction lane
We leverage a rigorous anti-money-laundering process to avoid the support of illegal activities, and we pride ourselves on compliance with all federal and local laws
We help protect your company brand by ensuring graphics and images are removed prior to the fleet disposal & resale of your vehicles
We partner with auctions to clear all vehicle historical memory prior to sale including navigation, driving habits, garage code information and more. Removing this information helps protect your company and driver's private information and increases resale value as buyers are seeking history-free vehicles.
Client-arranged offer to purchase
Sell your cars and light trucks to the buyer of your choice. We'll provide the necessary fleet license paperwork and help support you through the process. We'll also ensure the purchaser receives all the paperwork in a timely manner to correctly title the vehicle.
Driver purchase program
We'll help you establish a fleet acquisition program that makes it easy for your drivers to purchase their corporate fleet vehicle as it comes to the end of its lease. We'll help you determine the right price formula to quote your drivers, complete the sale and tie the deliver of the new vehicle to the disposition of the off-lease vehicle.
Third-party remarketing solution
Element sells consumer vehicles, including fleet disposal of repossessed and off-inventory vehicles through our sales channel.
Learn more at remarketingbyelement.com
Advanced Purchase Program (US)
What if you could sell your cars and trucks today at guaranteed pricing, take that equity and put it to better use in your fleet? Now you can. We offer clients a unique way to sell their cars and trucks right now vs waiting days or weeks for a traditional auction sale. If you have surplus cars and trucks, older assets to get off your books or are unsure of possible fluctuations in the market for future vehicle sales, this program is for you. Learn more.
Element Remarketing Overview
Element Remarketing Overview
Why Element
The Element advantage
Element is the largest global multi-channel fleet remarketer of vehicles, leveraging our expertise, scale and strategic relationships to optimize results for our clients
We are the only fleet management company trusted by banks, credit unions and insurance companies to remarket vehicles on their behalf
We leverage our deep market expertise to select the best remarketing channels for our clients, selecting the channels that yield the quickest rate of disposition and highest net returns
We continuously measure performance to ensure we are providing the highest level of service, and our gain-on-sale is regularly validated by independent third-party analysis
We help protect your brand image by rigorously managing anti-money-laundering processes and ensuring all graphics and images are removed prior to sale
When it's time to purchase company cars and light trucks, you want flexible, economical financing that makes sense for your business. At Element Fleet Management we bring our financial strength and expertise to help make your financing decisions easy, straightforward and cost effective.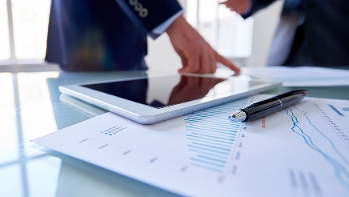 Is it time to order new cars or light trucks? Do you know when your assets should be replaced to increase resale values? Are your drivers in the right vehicle to do their job effectively? If you have questions, we have answers. At Element Fleet Management, we'll provide end-to-end ordering support from consultation through title and registration, and save you money in the process.