Maximizing profits is a primary business goal for any business. Today, fleet managers are always under pressure to reduce costs. For effective fleet management it is therefore critical to understand all of the factors that go into your fleet costs. When working with Element Fleet, you will uncover every cost associated with your fleet, define goals, and develop an action plan to achieve them.
Understanding Total Cost of Ownership (TCO)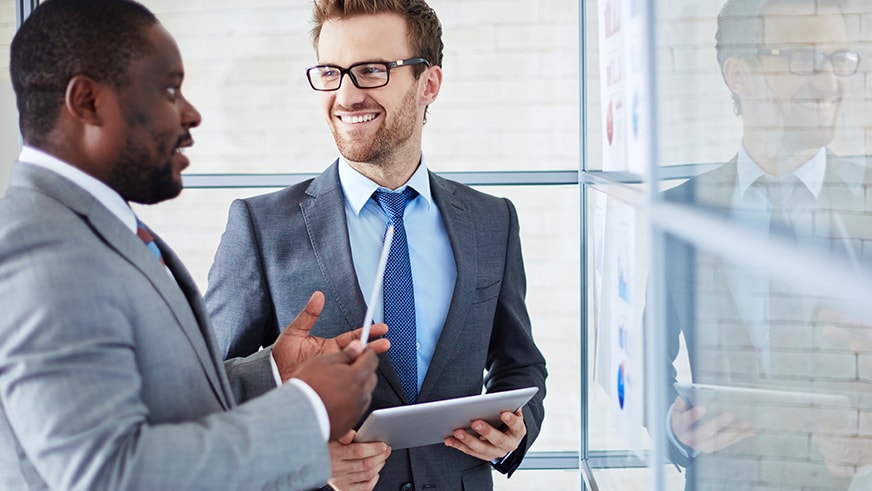 The total cost of ownership of your fleet is made up of the purchase price of your assets plus the costs of operations. It's common practice for businesses to consider their TCO when making investment decisions, and is especially important when you're looking to understand your fleet management costs.
Fleet managers should always be seeking ways to reduce their TCO, both short-term and long-term. A fleet's TCO is an evolving figure, so Element provides you the tools you need to have a constant, comprehensive view of your fleet's operational costs.
Understanding fleet costs
Effective cost management starts with completing a comprehensive fleet management cost analysis
1. Know your fleet's primary costs. A few cost items to consider:
Vehicle price and associated interest
Operating costs
Maintenance costs
Downtime costs
Driver costs
2. Define the key metrics you want to measure and track, such as utilization, cost per unit/vehicle and depreciation.
3. Learn about the sources of data available to you. Element will help you get acquainted with your resources.
4. Define the cost drivers for each of the key metrics that you will be tracking.
5. Compare your metrics against three (or more) benchmarks
Reducing fleet costs
The methods used to reduce your fleet costs and TCO will be different for every fleet, but the following three main areas are proven to help reduce vehicle fleet TCO.
Financial alternatives
Consider any changes that you can make to your current financial agreements.
Evaluate leasing arrangements. Do you lease or own your vehicles? What type of lease agreement do you have, and could it be improved?
Buy leasebacks. You may be able to lease any vehicles that you own, to access needed capital.
Consider extending lease terms to free up excess equity in leased assets and lower your monthly payments.
Fleet asset management
Take a closer look at your asset costs and any updates or changes needed.
Rightsize your fleet. You may have too many vehicles or not enough. Completing a utilization analysis of your fleet can help you determine the optimal number and types of vehicles needed.
Maximize factory orders by ordering directly from the motor companies for a lower cost.
Order from a single manufacturer and aggressively negotiate fleet incentives.
Replace old vehicles and optimize your replacement policy. Determine the point at which it makes sense financially to replace old vehicles that may be driving up your repair costs.
View our blog for more information on fleet asset management.
Policy and operations
Reviewing and revising your operational policies can help lead to fewer costly incidents and improve productivity.
Review personal use and fuel purchases of your fleet vehicles by drivers and strengthen the policy as needed.
Review your fleet maintenance policy and adjust based on utilization.
Centralize your fleet administration. Appointing a fleet manager can reduce administrative costs for running your fleet.
Taking the time to evaluate all of these elements of your TCO will be worth the return you receive once your fleet costs are properly managed.
Get in touch with Element to discuss how we can help you better understand, manage and most importantly, reduce your fleet costs.
Element's TCO Index – a study that examines major cost categories for owning a fleet vehicle – helps fleet managers and businesses understand fleet and vehicle cost in a dynamic economic landscape. The index calculates total cost of ownership (TCO) for fleet vehicles by looking at depreciation, interest expense, fuel and maintenance costs based on a sample fleet of sedans, SUVs, minivans, pickups and vans.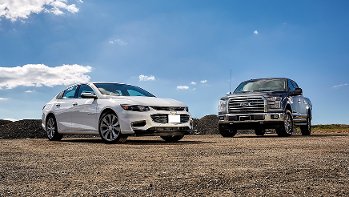 A global leader in selling, marketing and distributing food products noticed their maintenance costs were increasing for their fleet of delivery tractors. The customer asked Element' Strategic Consulting team to analyze their replacement parameters and recommend an optimal time to cycle the tractors.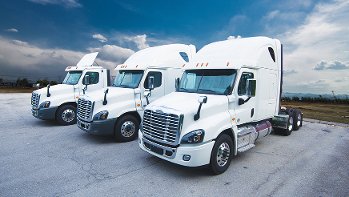 Global fleet managers face complex tasks every day. Operating a safe, well-maintained fleet across international borders, all while controlling costs is a huge challenge. As your company enters new markets, your vehicle selection, service providers and fleet policies are likely to multiply — along with the dollars you spend to keep your fleet running and your drivers safe.